8 Park West Gallery Artists and Their Playlists
Need a creativity boost? How about some suggestions for a new playlist?
Park West Gallery artists are moved by music in many ways, whether it's listening to it while painting or guiding their creativity. We asked eight Park West artists how music inspires their art, and based on their answers, chose musicians for you to consider when building your own playlist.
Andrew Bone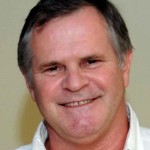 When painting his wildlife works, one could imagine Andrew Bone tapping into the traditional, rhythmic music of Africa. However, his choice of tunes when painting is songs from the '70s and '80s, though he will also put on a cricket match or wildlife documentary as background company.
"I hate working in silence, I think you can go slightly mad if you do that," Bone says. "I don't know of an artist who does not have anything going on around them."
Playlist suggestions:
Bee Gees
Carly Simon
The Beatles
Peter Nixon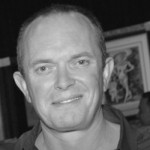 Peter Nixon loves to paint symbols in his art, including musical iconography, and cites music as one of the main inspirations for his artwork. He says his musical choices range from classical to abstract jazz, listening to composers such as Bach and musicians like Pat Metheny.
"It's a big part of what I do – I think of myself as painting musically, I try to think of the brush marks as notes and try to put them on as expressively as possible," Nixon says.
Nixon's musical inspiration has even found its way into his Muse paintings, evoking the "harmony of the spheres" concept.
Playlist suggestions:
Keith Jarret
Johann Sebastian Bach
Miles Davis
Lebo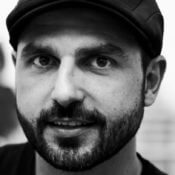 David "Lebo" Le Batard loves painting with music, whether it's with large acts like the Beastie Boys or jamming to his playlist in his studio. When creating Postmodern Cartoon Expressionist works, Lebo is listening to ska (a combination of jazz and Caribbean folk music), roots reggae and even Irish/American folk music.
"Required listening in my studio includes, but is not limited to, all blue note jazz from the '50s and '60s with special attention to trumpet great, Lee Morgan," he says.
Lebo served as the official artist for the 2016 Amelia Island Jazz Festival.
Playlist suggestions:
Lee Morgan
The Skatelites
José González
Peter Max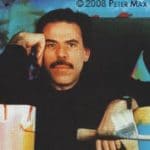 Peter Max says as a kid growing up in China, he was astounded by the music coming from the U.S., whether it was bebop or jazz. Since then he has loved American music thanks to the country's melting pot mentality.
As a fan of music and a friend to legends like The Beatles, Max's musical taste varies. In fact, when in his studio, Max has a full-time DJ play tunes for him when painting with his bright, bold color palette.
"When a musician plays music, he's in the rhythm of it, and when I paint, I paint with colors and my rhythm and the music," Max says. "Music and art just goes together."
Playlist suggestions:
The Beatles
Bing Crosby
Jimi Hendrix
 Michael Godard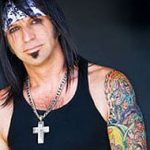 Michael Godard, known as the "rockstar of the art world," is sometimes asked whether he is in a band due to his rock 'n' roll signature style. While not a part of a band, Godard has a love and passion for music.
When creating his fun, lighthearted art, Godard says the music he listens to varies depending on the painting. Heavy rock acts like his coffee, waking him up and energizing him, but he will also listen to jazz or classical piano to achieve the right mood.
"It's funny to me what an important role music plays in setting the tone and setting the ambiance for a painting," Godard says. "It seems to permeate through the brushes and painting somehow."
Playlist suggestions:
Ozzy Osbourne
Frank Sinatra
Ludwig van Beethoven
 Tim Yanke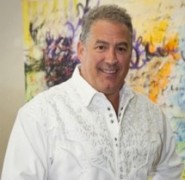 Tim Yanke says his iPod and satellite radio are essential tools when creating art, just like a canvas or paintbrush. He says music helps guide the tone, energy and color of his paintings. Yanke listens to a wide variety of rock and jazz, and will mix in spiritual Native American chants or drum music when working in his Neo-West style.
When listening to music while painting, Yanke says he sometimes experiences a "sensory nirvana" that he compares to enjoying live music.
"You're totally in your zone with what you hear and you're applying it physically and emotionally onto a canvas into a visual," Yanke says.
Yanke served as the official artist for the 2015 Amelia Island Jazz Festival.
Playlist suggestions:
Grateful Dead
Duke Ellington
Widespread Panic
Marcus Glenn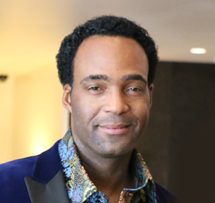 Much of Marcus Glenn's mixed-media artwork portrays musicians and the vibrant music they're playing. Many have picked up on Glenn's musical style since he served as the official artist for the 56th annual Grammy Awards as well as for the 2014 Amelia Island Jazz Festival.
Glenn achieved such accolades while enjoying classical jazz, R & B, and Motown when painting. He considers music to be the universal language, and as such, knows it plays a major role in his work.
"Music is art – art is music, so being a visual artist you want to be able to capture the essence of what music is," Glenn says. "The viewer should be able to feel the rhythm spilling off the composition of the canvas."
Playlist suggestions:
John Coltrane
Chris Botti
Wynton Marsalis
Autumn de Forest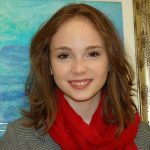 Autumn de Forest, Park West Gallery's youngest artist, says she tends to keep the music off when painting, admitting she will start dancing instead of painting. However, de Forest does enjoy music in her free time, saying she likes contemporary musicians.
Similar to how artists such as Andy Warhol and Henri Matisse inspire her expressive paintings, a musical great once inspired her. She painted a work titled "People Are Strange," based on a song of the same name by The Doors.
"I'm not a big Justin Bieber or One Direction girl," de Forest says with a chuckle.
Playlist suggestions:
One Republic
Taylor Swift
Lorde