4 Reasons Art is a Better Valentine's Gift Than Flowers
Valentine's Day is the perfect opportunity to treat your significant other with a thoughtful gift. While many stick with flowers and chocolates to express their love, there are several compelling reasons to forgo the flowers and treat your partner to the gift of art instead!
1. A Painting Never Wilts!
Although flowers always brighten a room, it only takes a couple days for those vibrant red roses to wither to a greenish gray. Unlike a bouquet of flowers, a work of art will continue to illuminate your home for years to come!
2. Artwork is Personal
Choosing a colorful flower arrangement is a lovely way to say "I love you," but picking out a work of art will speak to your partner's soul on a different level. Gifting your significant other with an expressive work of art is an unmatched way to tell them how you feel.
3. It's a Gift You Can Both Enjoy!
It's no secret art buffs often end up together. It's easy and fun to bond over different artists and the types of art you both love! This Valentine's Day, give the gift of art to share with your loved one!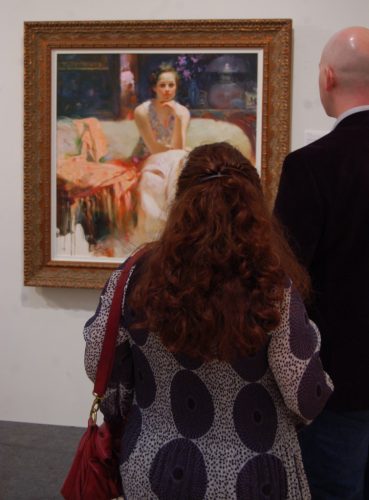 4. Support Good Causes With Art
Many artists like Lebo and Michael Godard donate to charities through their artwork. Gift your Valentine with a present bigger than a work of art hanging on your wall by purchasing a work of art that supports a good cause!
Want to give the gift of art this Valentine's Day? Contact our gallery consultants at sales@parkwestgallery.com or call (800)-521-9654, ext. 4.