Park West's 2018 Fall Sale Ends with Exclusive New Daniel Wall Art
Illuminate your home with the amazing autumn colors of our brand new Daniel Wall collection.
This special, limited-time offering is the final collection of our 2018 Fall Sale. Wall is the perfect artist to showcase as we say goodbye to autumn—his vivid and inspiring works capture the changing of the seasons in a way few artists can.
That's why we chose to end the 2018 Fall Sale with something truly special. This sale features more than 30 unique paintings by Wall, including new works just released this year. These paintings are one of a kind, so if you see something you like, don't wait!
Park West is also offering limited-edition series of Daniel Wall giclees on canvas. Each work is hand embellished to faithfully capture the bright hues and heavy textures of Wall's signature style.
Wall is the innovator of what he calls "Intense Impressionism." He paints using a palette knife, creating striking color combinations that emphasizes the light in his compositions. His technique also builds complex textures across his canvases, adding an extra dimension to each painting.
"It gives the images life, energy, movement and rhythm," Wall says. "That's why my clients often say that they can feel the liveliness and the dancing movements in my paintings."
Wall developed this style in 1984 while working as an art teacher. He loved the Impressionist paintings of Claude Monet, but desired more vibrant and energetic tones that could reflect the excitement of modern life, which is how Intense Impressionism was created.
"Art can capture beauty above and beyond reality. It can be more beautiful than reality," Wall says.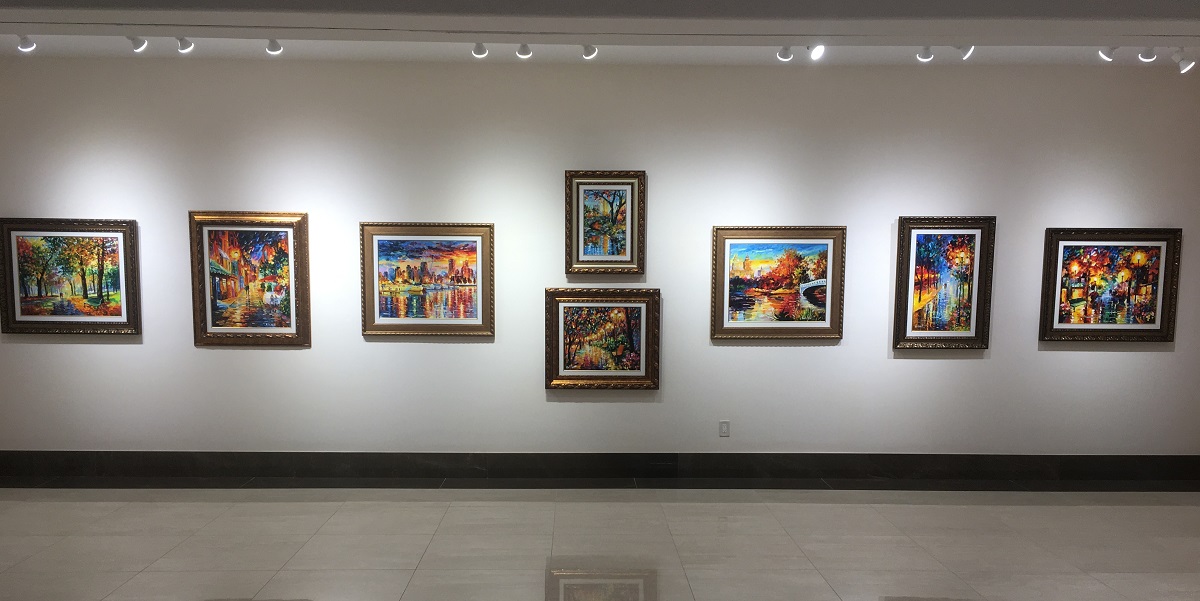 This new collection allows art lovers to bring Wall's beautiful reality into their homes. With unique works and hand-embellished giclees available at special pricing, now is the time to warm your home with Wall's stunning art.
Just like fall, this limited-time sale will end sooner than you think. Contact us at (800) 521-9654 ext. 4 or sales@parkwestgallery.com today and take home new artwork by Daniel Wall.