Yaacov Agam's Kinetic Art Joins the Centre Pompidou Mobile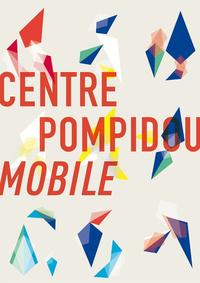 Renowned Park West Gallery artist Yaacov Agam has been chosen as the only Israeli artist to be included in the Centre Pompidou Mobile, a traveling museum exhibition in France.
According to Algemeiner.com:
[Agam's] work will be touring the country in the Centre Pompidou's first installation exhibition celebrating the masterworks of twentieth century artists analyzing color and form – including art from Pablo Picasso, Henri Matisse and Georges Braque.
A tribute to Agam's masterpiece paintingDouble Metamorphosis kicked off the Centre Pompidou mobile tour's opening in Boulogne-sur-Mer [in mid-June], with local officials as well as members and ministers of parliament in attendance. The tour, which will take place over a three-month period from June until September, includes stops in Chaumont, Boulogne-sur-Mer, Le Havre, Libourne, Nantes and Aubagne.

For more information, visit the Centre Pompidou or download the exhibition catalog (pdf)
---
Fine art by Yaacov Agam is available for purchase through Park West Gallery and its cruise art auctions at sea. Learn more at www.parkwestgallery.com.