View the "Sophisticated Simplicity" Patrick Guyton collection online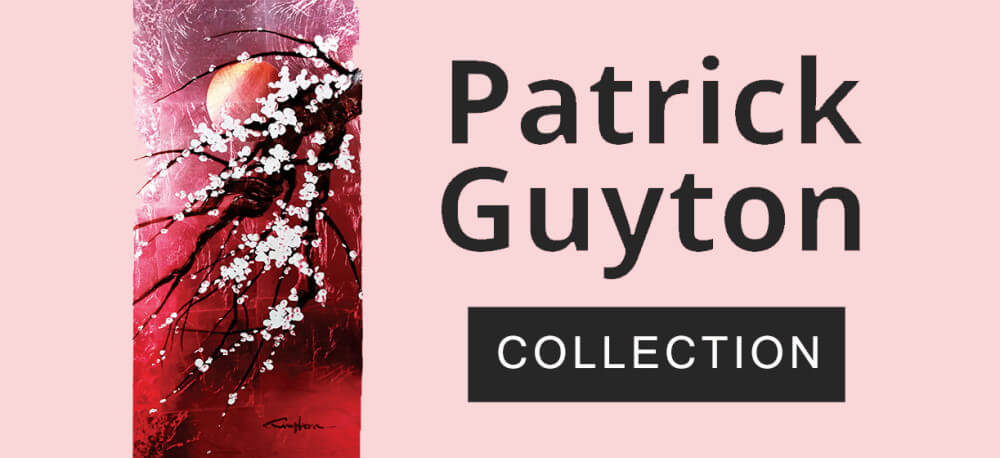 Ancient and modern techniques combine to create balance, harmony and peace in the artwork of Patrick Guyton and his exhibition, "Sophisticated Simplicity."
Park West Gallery is pleased to present the "Sophisticated Simplicity" collection, featuring more than 45 new works by Guyton in his first exhibition at the gallery.
David Gorman, Park West Gallery Director, says this a historic first for Guyton and the gallery. Not only is it Guyton's first time exhibiting at the Southfield, Michigan gallery, but there has never been an opportunity to view and collect this many works by Guyton.
"When it comes to Park West Gallery, when we're looking for an artist, we look for a couple of unique characteristics," Gorman says. "One thing we look for is someone who understands art history, but at the same time isn't mimicking something that already exists."
Guyton's style comes from an interesting blend of his past experiences as a commercial artist and sign painter, as a background painter for animation studios and his fascination with ancient artwork when studying at the Art Institute of Pittsburgh.
Guyton fuses Japanese gold and silver leafing techniques from the 14th century – which harkens to when important royal documents were created using gold leafing – with 17th-century Flemish techniques of glazing. He resolved to bring this new approach into today's art world.
"To bring that art format into the modern era and be more contemporary, to just view it and appreciate it and not feel like you have to get into the depths of it, that is what I wanted to do," Guyton says.
Guyton's minimalist compositions speak to Leonardo da Vinci's quote that "Simplicity is the ultimate sophistication." Guyton captures this in his artwork, depicting delicate subjects like hummingbirds, swans and flowers with minimal details, allowing viewers to connect with the work and fill in the rest with their mind. He also uses his shimmering style to depict the female form or the beauty and mystery in the gaze of veiled women.
"I like to design with two things typically, the triangular design element mixed with the yin-yang design element, which uses positive and negative space," he says.
Due to his methodology and techniques, each artwork must be created by hand. Even if two works by Guyton have the same title, no two are ever alike, meaning each hand-crafted work of art is a unique work.
"There is no technology that exists allowing Patrick to publish prints," Gorman says. "We talk about painting on gold and how delicate it is…there is no printing system that can print on gold, it doesn't happen."
Don't miss out on this historic occasion to collect from Guyton's inaugural exhibition at Park West Gallery. Contact our gallery consultants to reserve your favorite works.