Watch Romero Britto Talk About the Rise of His Pop Art Empire
Whether he was painting on newspapers as a child or displaying his signature style in galleries across the globe, Romero Britto has always had the same goal.
"I hope when people see my art they have a big smile on their face and a huge one in their heart," Britto says.
The internationally-renowned Pop artist talks about his rise to fame in this video from Park West Gallery. Known for his brightly-colored style that blends Pop Art and Cubism, Britto has become a global phenomenon—becoming one of the few living artists to truly bridge the gap between commercial success and critical acclaim.
Britto has had 308 exhibitions and 63 public installations worldwide. His art appears in 24 museum collections and has been exhibited in the Carrousel du Louvre in Paris.
His art and keen eye for design is also highly sought-after by some of the planet's biggest brands. He's been Disney, Coca-Cola, and other high-profile organizations, and has been the official artist for both the Super Bowl and the World Cup. Clearly, the world loves Britto.
But Britto wasn't always famous. One of nine children, he was born and raised in relative poverty in Recife, Brazil. He found inspiration from local artists and painted on every surface he could find. Eventually, a trip to Europe exposed him to artwork by Pablo Picasso and Henri Matisse, motivating him to become an artist.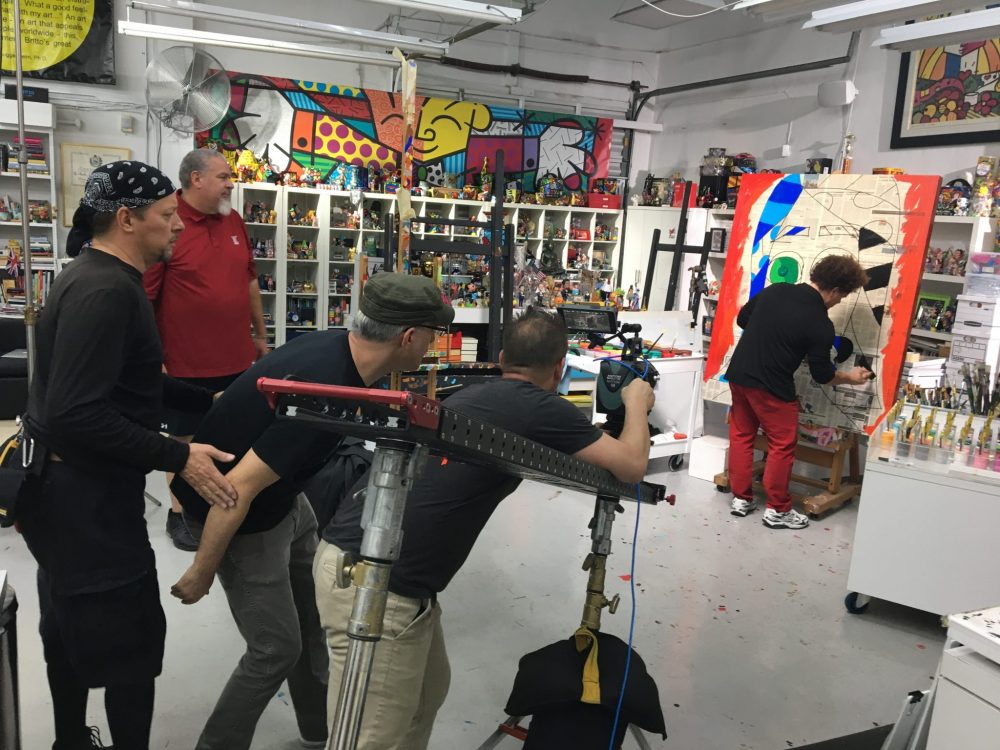 Britto immigrated to Miami in 1988, where he has resided ever since. His artwork gained international attention in 1989 while working with Absolut Vodka on a high-profile ad campaign. Since then, Britto has established himself as one of the world's top Pop artists.
In 2016, Britto returned to his home country to serve as Brazil's ambassador for the Summer Olympics in Rio de Janeiro.
Throughout the years, Britto has loaned his talent, energy, and time to more than 250 philanthropic causes, such as the Andre Agassi Foundation for Education, Best Buddies International, the World Economic and Development Fund, and St. Jude Children's Research Hospital. He also founded the Britto Foundation, which supports humanitarian-based initiatives that benefit children around the world.
"Art can really be an agent of change," Britto says. "It can be inspiring and bring people together. I am blessed, because I have this gift where I can create art and bring people together with my art."
To collect art by Romero Britto, register for our exciting  live online auctions or contact our gallery consultants during business hours at (800) 521-9654 ext. 4 or sales@parkwestgallery.com after hours.
Follow Romero Britto and Park West Gallery on Instagram
LEARN MORE ABOUT ROMERO BRITTO: