Alexandre Renoir Continues Pierre-Auguste Renoir's Artistic Legacy
Alexandre Renoir's artistic journey continues on the path started by his great-grandfather, Pierre-Auguste Renoir. The enthusiastic artist says he is looking forward to where his art takes him next.
"If your last name is Renoir, you have to try to paint something at least once in your lifetime," Renoir says in Park West Gallery's exclusive video.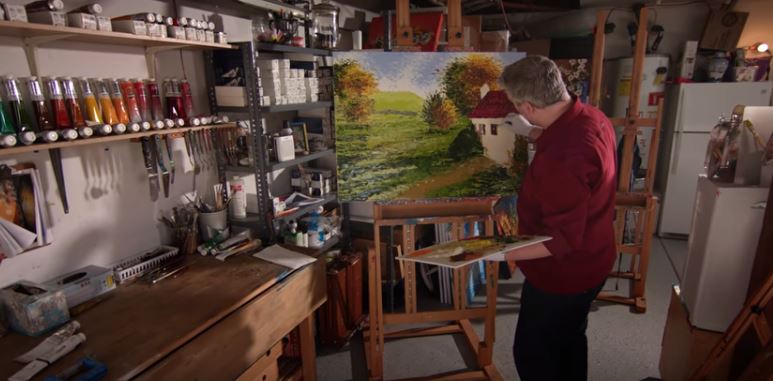 While Alexandre is proud of his famous roots, he strives to cast his own artistic shadow. Alexandre departs from his ancestor's traditional Impressionist technique by using bright colors and palette knives. Using a vast array of custom palette knives, he creates vivid, scenic landscapes full of texture and light.
Alexandre takes inspiration from the world's landscapes. The artist finds beauty in even the most mundane scenes, giving him the ability to portray tranquil, nondescript scenes so brilliantly.
In addition to his passion for textured oil painting, Alexandre also enjoys watercolors because of the look and blend the medium provides.
Alexandre's interest in art began at a young age. He honed his skills at the Victoria School of Performing and Visual Arts in Edmonton, Alberta, Canada. A prestigious publisher in Beverly Hills, California approached Alexandre in 2004 with the opportunity to paint professionally. Ever since, Alexandre has traveled the world and displayed his art at numerous galleries and exhibitions.
Alexandre's artwork is now collected in over 16 countries.
To collect artwork by Alexandre Renoir, attend one of our exciting online auctions contact our gallery consultants during business hours at (800) 521-9654 ext. 4 or sales@parkwestgallery.com after hours.
Follow Alexandre Renoir on social media!
Related Articles