Nature vs. Nurture: Is Artistic Talent Innate or Learned?
Is artistic talent something we are born with or learned through external influences?
The age-old debate of nature versus nurture questions whether genes and biology or environment and experience determine particular traits and behaviors. Numerous studies have been conducted to determine which factor is more influential in forming certain characteristics.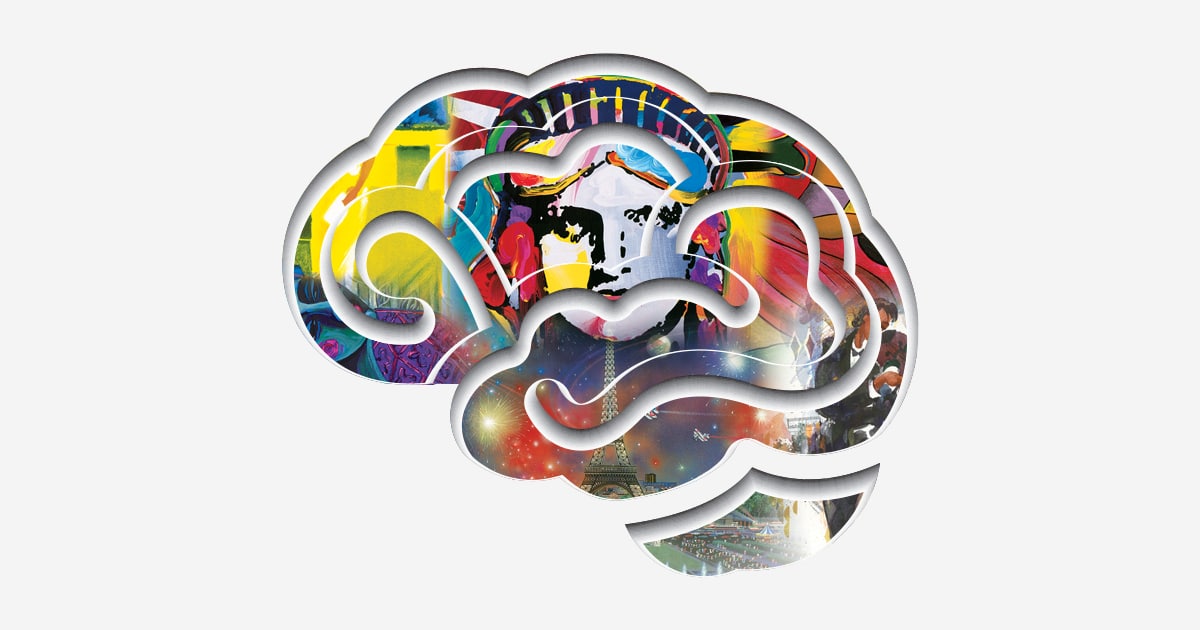 A study by Neurolmage suggests artistic abilities could be the result of brain structure. When examining the brain scans of 21 artists and 23 non-artists, researchers found that artists had more neural matter located in the areas of the brain associated with visual imagery and fine motor skills. While interesting, the study doesn't conclude how much artistic talent is encoded versus learned.
Perhaps the answer isn't simply nature or nurture, but a combination of both. Park West Gallery represents more than 100 artists from diverse backgrounds, demonstrating the combination of nature and nurture may be the best answer.
Art in the Family
Alexandre Renoir has creativity etched into his DNA. As the great-grandson of French Impressionist painter Pierre-Auguste Renoir, Alexandre says art has always been part of the Renoir family. However, Alexandre was the only other Renoir to pursue art as a career following his ancestor.
"If your last name is Renoir you have to try and paint something at least once in your lifetime," Alexandre says. "For me, it's the only thing that I seemed to be meant to do."
Autumn de Forest is an art prodigy who began painting at the age of 5. Her family lineage includes multiple American artists as well as a former president of the Metropolitan Museum of Art. Combined with the support of her parents, Autumn says she knew she would be an artist at age 6.
"I realized that this is what I wanted to do for the rest of my life," Autumn says. "I could express myself and imagine such beautiful paintings on the canvas and play them out."
French-American artist Duaiv lends credence to the nature and nurture debate. Duaiv's father was a sculptor and his mother a pianist. Both encouraged Duaiv's creativity, but it wasn't until his fateful encounter with Surrealist Salvador Dalí at the age of 23 that he decided to become an artist.
Today, Duaiv is internationally renowned as both an artist and cellist.
Duaiv's daughter, Kalinka Duaiv, also follows in her father's artistic footsteps.
"It is hard to find your own way, but [Kalinka] is lucky, she can learn much faster," Duaiv says. "For me, it took all my life to learn what you learn at school."
Environmental Factors
Tim Yanke distinctly recalls the influence environment had on his artistic talent. When he was 5 years old, Yanke showed his father a drawing he made. In turn, the elder Yanke imparted some positive words.
"He said, 'You know what Tim, you're very creative, you've got a great imagination,'" Yanke recalls. "I thought, 'Wow, if your dad says you're creative and you've got a great imagination then I must be creative and have a great imagination.'"
Other artists followed their passions in the face of adversity. Viktor Shvaiko grew up as the son of an economist and an engineer. When he wanted to study art at the Novoaltaisk Artistic School, his parents refused to support him, instead wanting him to pursue a military or engineering career.
"I did it by myself," Shvaiko says. "When I got to the college I was crying, just because I couldn't…imagine my life without art."
Growing up in Seoul, Korea, Charles Lee displayed an affinity for art at 7 years old. However, Lee's father did not approve of his interest, so Lee hid his early work. Lee later studied fine art at university and held his first exhibition at age 23.
"I have had many hardships as an artist, but nothing has been able to stop me. As long as I have life in me, I will paint," Lee says.
Lee and his wife, a musician, encourage their children to be creative. Their daughter, Jana Lee, is a professional artist in her own right, occasionally working with her father on collaborative paintings.
Do you believe nature or nurture is more responsible for artistic talent? Or is it possibly a combination of both?
If you are interested in collecting artwork from any of these Part West artists, register for our exciting live online auctions or contact a gallery consultant at +1-248-354-2343 or at sales@parkwestgallery.com
Follow Alexandre Renoir, Autumn De Forest, Duaiv, Tim Yanke, Viktor Shvaiko, and Park West Gallery on Instagram!
Related Articles