Judges Reveal Their Top 5 Finalists for 2018 MI Great Artist Competition

Five Michigan artists have been chosen as finalists, but only one will be named 2018's MI Great Artist.
After much deliberation, a panel of expert judges has narrowed down a field of 35 semi-finalists to select the top five artists that will advance to the final stage of the competition. Launched in 2012 by Park West Gallery and Oakland County, the MI Great Artist contest shines a spotlight on the amazing visual artists of southeast Michigan.
Here are the five finalists—you can view their incredible works by visiting MIGreatArtist.com:
Thomas Bos
White Lake
Artist Statement:
Hi, my name is Thomas Bos aka "Bos Exposures". I'm a self taught photographer who's passionate about our beautiful Mitten State!! I love to document my adventures through photography and try to capture well known and not-so-well known Michigan locations in new ways that most people don't get a chance to see.
William Brody
Holly
Artist Statement:
I have been painting for over 50 years and have come full circle to a realistic style. I find that this is the best way to share the beauty that is just outside our door. I want to show moments and places in time that tell a story that can be retold long after we are gone.
Kim Frank Fujiwara
Rochester Hills
Artist Statement:
For 40 years I have been a professional artist specializing in figurative art. portraits, and commissions. I am currently engaged in The American West series which for me is the ultimate in visual art, from figures and wardrobe to unique compositions, from backgrounds and landscapes to horses and props. In preliminary studies, I always work out composition,mood, patterns of complimentary colors, and contrast on main subject. Art has been a lifetime commitment and never-ending learning, evolving process. When someone asks, "How long did it take to paint that?" My reply: "My whole life."
Robert J. Tyrell
Grosse Pointe Farms
Artist Statement:
The style of my art is realistic. Detail is in my DNA. I've always had an eye for detail. If there is a theme to my work, it's painting the subject at hand as if caught in a split second in time. I've always felt that even realistic art has elements of the abstract within it. Shadows to shadows, light to light, angles and perspective are all part of the story. When I explain this to viewers of my art, they begin to see it differently. Quite simply, I like the discipline of realism, whether it is landscapes, wildlife, people, still life, or ships at sea or in the air. Art has always been my passion.
Genevieve Van Zandt
Brighton
Artist Statement:
Genevieve Vanzandt grew up in Southeast Michigan. Working at her family's cake bakery in her youth gave her a desire to work with her hands. Learning to sew and design her own clothes at a young age gave her a sense of artistic identity. She would later go on to receive a Bachelor of Fine Arts from Western Michigan University. She has been a resident artist and studio manager at Watershed Center for Ceramic Arts in Maine, as well as a long-term resident artist and instructor at Odyssey Center for Ceramics in North Carolina. She has assisted workshops at Penland School of Craft and Haystack Mountain School of Craft. Genevieve is currently working in her studio in Detroit, Michigan. "The forest, the garden, and the sea are places that I draw inspiration from. The mysterious qualities and parallels of these ecosystems within the human experience are the source of my subject matter. Ingrained in stories from the beginning of time; Mythical fantasies are often set on a dark path to the forest, in a marvelous garden, or based in our fascination with the other worldliness of the sea. We can look at these myths as poetic ways to find significance in our lives. We are rooted in these natural places that somehow have escaped our daily lives. Humans are able to find a sense of tranquility when they retreat to the woods, tend to a garden, or stare across the ocean. These environments give us the ability to look inward and find subtle answers to life's questions."
Earlier this month, MI Great Artist revealed that Bos is MI Great Artist's first-ever People's Choice winner, a title he earned by collecting the most votes during the public voting portion of the competition. Bos automatically advances to the final round and will receive an assortment of prizes.
The remaining finalists were selected by a panel of local experts, including Park West Gallery Founder and CEO Albert Scaglione, artist and designer Dominic Pangborn, and Detroit Institute of Arts Director and Conservator of Special Projects Barbara Heller.
The five finalists will hold a group exhibition at Park West Gallery October 23-30. The winner will be announced during a public award ceremony beginning at 5:30 p.m. on October 23.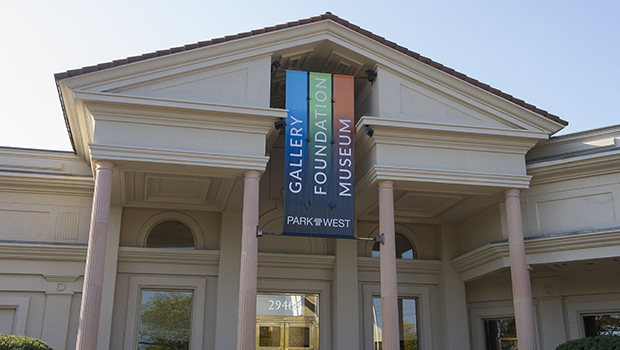 The finalists are vying for the chance to win nearly $5,000 in prizes. This includes a $1,500 cash prize, custom framing of their five submitted artworks, and scholarships for Oakland County's One Stop Shop Business Center. The winner also receives a solo exhibition at Park West Gallery.
The runners-up will receive a $375 cash prize each as well as custom framing and scholarships to the business center.
Artists ages 18 and older were eligible to enter so long as they live, work, or attend school in the Michigan counties of Genesee, Lapeer, Livingston, Macomb, Oakland, Shiawassee, St. Clair, and Wayne.
Visit MIGreatArtist.com for information about the awards ceremony and a list of prizes.