The Alluminations of Cris X Come to Park West Gallery Las Vegas
Las Vegas is a city of invention, a city that continues to reinvent itself on an almost daily basis. Take one look at the famed Vegas Strip and you'll quickly realize that this glittering, remarkable oasis has never been comfortable resting on its past glories. It changes constantly—with brand-new buildings, attractions, and art arriving to this colorful city seemingly every day.
Artist Cris X knows a thing or two about color and change. His whole artistic philosophy revolves around how he can bring unexpected textures, dimensions, and hues to unexpected surfaces. His love of hot rods and the culture of automotive customization is at the heart of what he does, which is bring that same kind of bold, chromatic "WOW" to his stunning metallic artwork.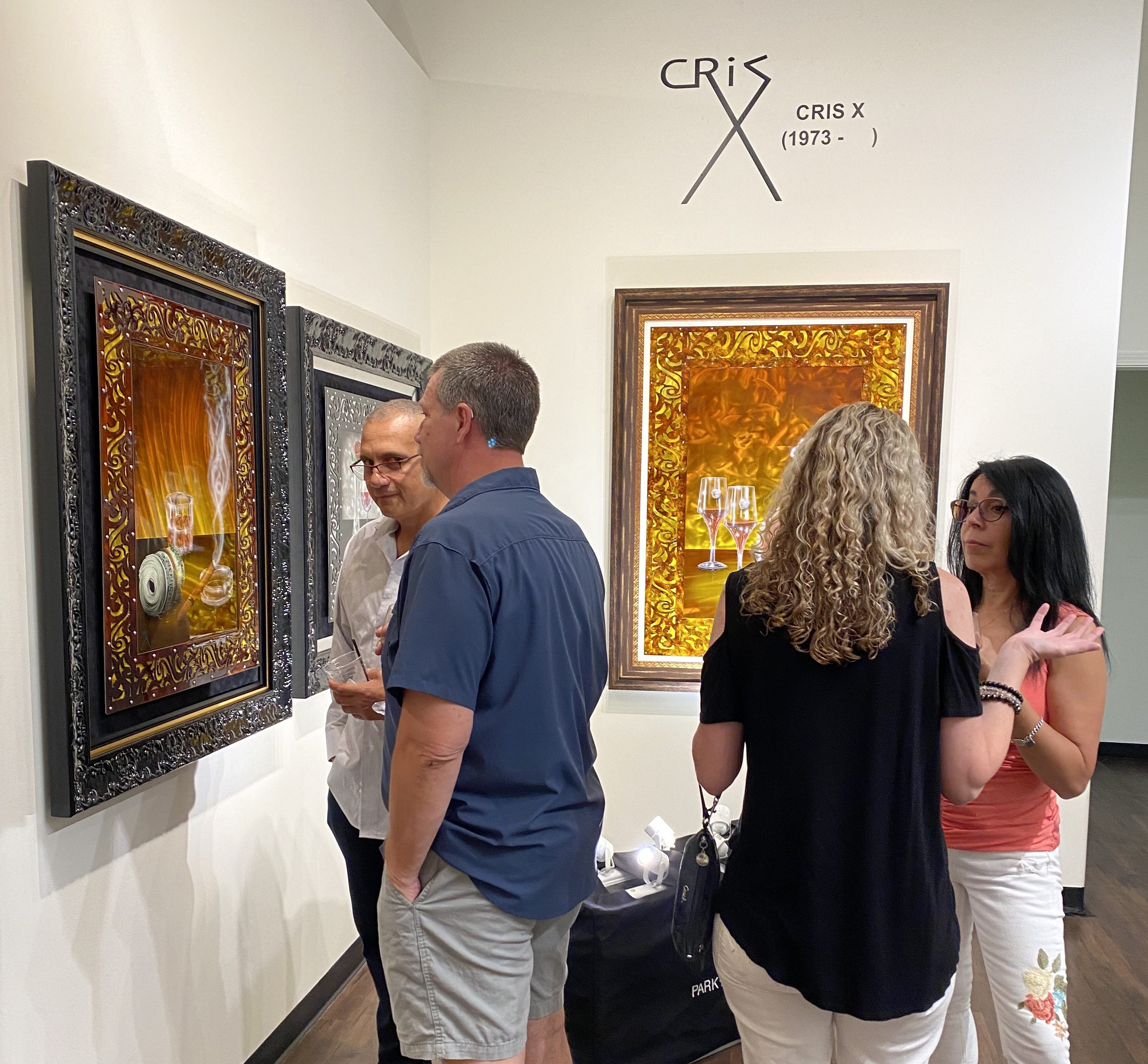 Cris X makes his memorable and radiant works of art through a painstaking process involving rounds of sanding and priming to lay the groundwork of the candy colors on his "aluminations" on metal—an art form that involves manipulating and painting real raw aluminum. The end results are simply spectacular.
Every month, at Park West's Fine Art Museum and Gallery inside The Forum Shops at Vegas' Caesars Palace, a Park West artist visits for a special free fan event. Last month, Cris X stopped by to show off both his impressive artistic talent and his endearing personality to local collectors. During the three-hour event, Cris X painted live, answered questions during a fun Q&A session, and hung out with an excited crowd of collectors, fans, art lovers, tourists, and simply curious shoppers alike.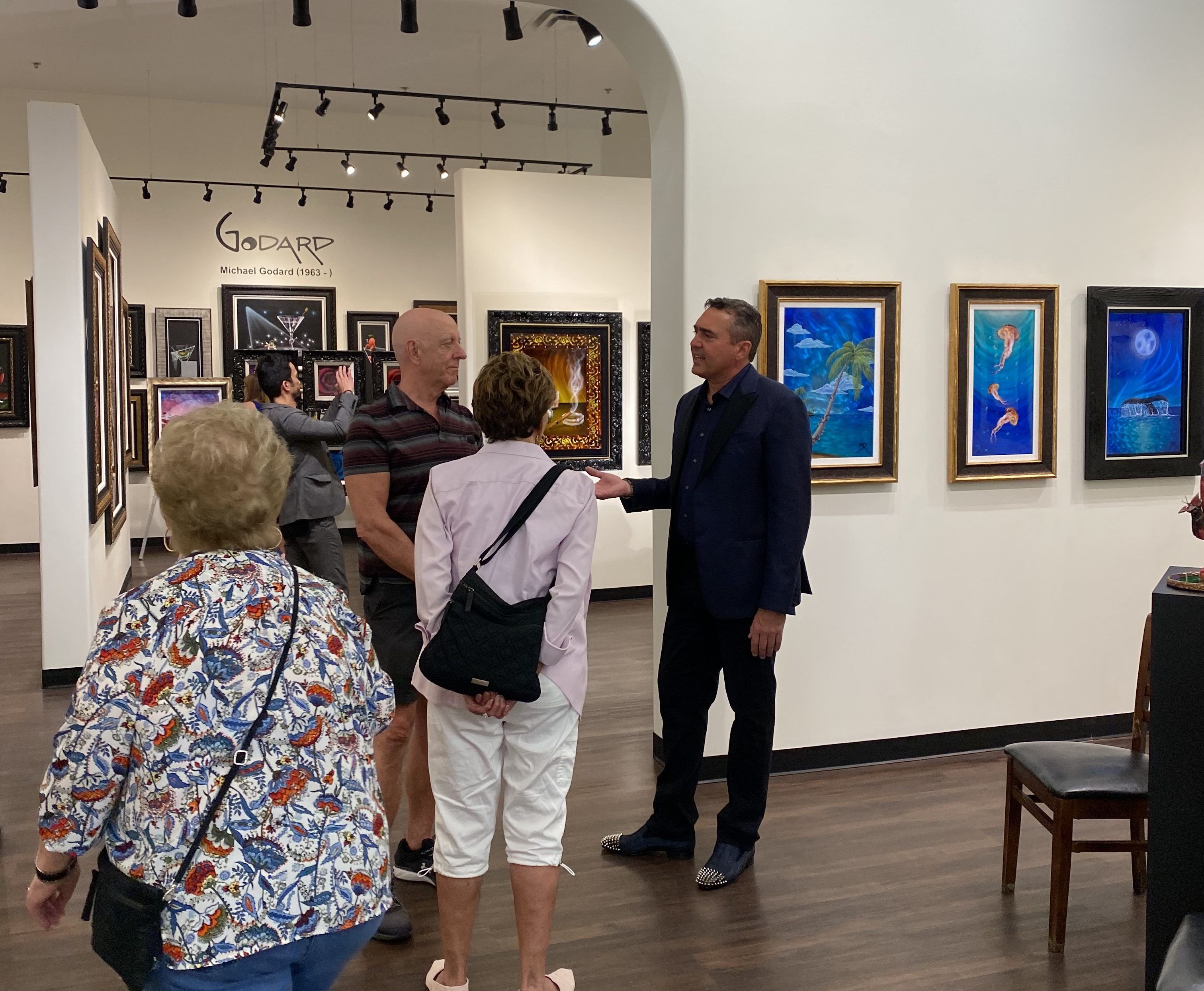 Cris told the crowd that he loves doing live and in-person art events because he longs to make lasting relationships with collectors and have the time to personally explain his intricate process and his passion for making art. Guests were also treated to a special exhibition of Cris X's art that was curated specially for the Vegas event. The wild, innovative nature of his art is just a perfect fit for the Las Vegas aesthetic.
At the exhibition, guests were treated to up-close looks at the artist's glowing aluminum art and were left in awe of his deft, innovative talents. Cris' personal story of his artistic journey—how his love of cars led him into the world of fine art—delighted the crowd and, hopefully, inspired a new generation of non-traditional artists.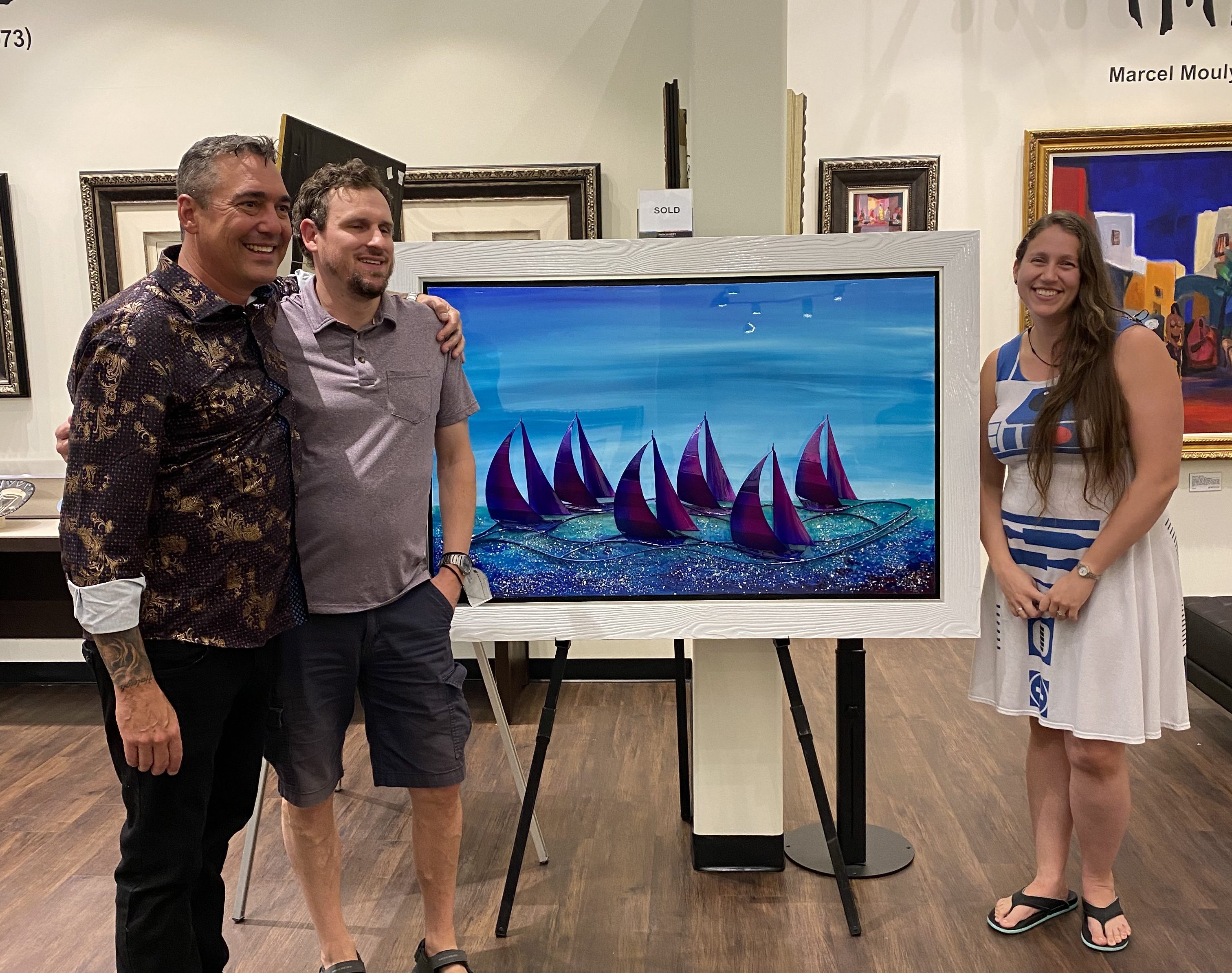 Cris X describes himself as "just a hard worker who paints and works seven days a week." While that may be true, he's also breaking new ground with his singular metallic art—bright, bold, and brash creations that radiate with the same joie de vivre you can find daily on the Las Vegas Strip.
To collect the artwork of Cris X and bring his stunning allumination into your life, attend one of our exciting online auctions, contact our gallery consultants at (800) 521-9654 ext. 4 or sales@parkwestgallery.com.
Follow Park West Gallery Las Vegas on Instagram to stay up-to-date on future artist visits!