Upcoming Event: Cris X
CRIS X LIVE PAINTING EVENT MOVED TO SUNDAY 7/30 – Due to unforeseen circumstances, we have rescheduled tonight's live painting event with Cris X to Sunday, July 30th, from 12:00 p.m. to 2:00 p.m. We apologize for any inconvenience. Please DM us if you have any questions. 
Park West Gallery Waikiki will remain open until 10 p.m. tonight. Our team invites you to stop in and preview the Cris X collection for this weekend's exhibition!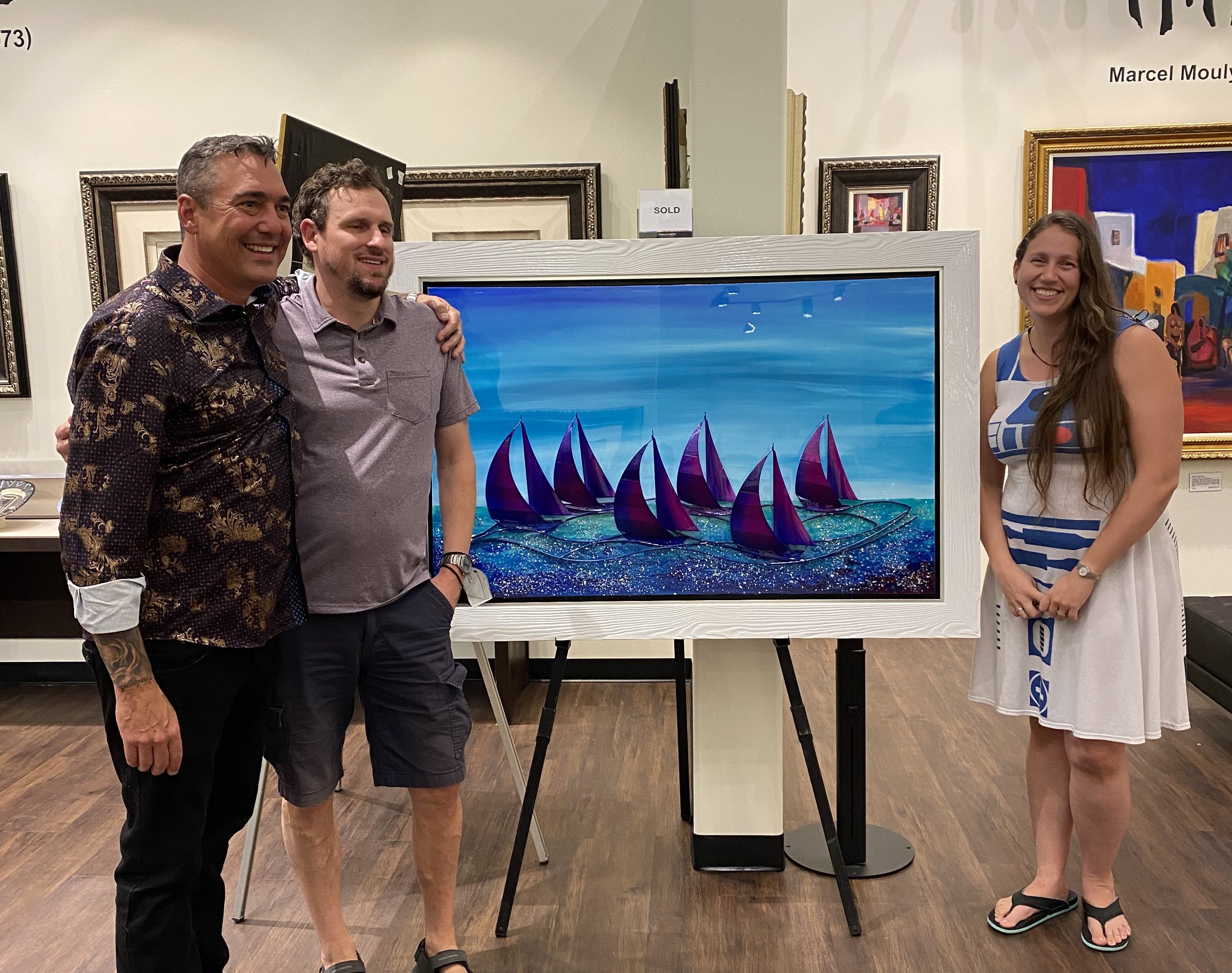 Inspired by his love of hot rod cars, Cris X creates remarkable and radiant artwork that pops with the candy-colors of his metallic finishes. He is best known for his custom-painted sea life, his paintings on aluminum, and his work as a Disney Fine artist.
Cris X will be making a public appearance at the gallery from 5:00 pm to 9:00 pm on Friday, July 28, where he will be showing off his incredible metallic art, giving fans a behind-the-scenes peek at how he creates his one-of-a-kind works, and meeting guests in person — this event is open to the public!
The next day, Saturday, July 29, Park West Hawaii will host a private cocktail party for Cris X from 7:00 pm to 10:00 pm. At this event, the gallery will be unveiling a special exhibition of the artist's original paintings on metal with exclusive event pricing. The cocktail party is ONLY available to those who RSVP beforehand at Waikikibeach@parkwestgallery.com. Our famous cocktail parties are popular and fill up fast, so RSVP soon if you'd like to join!
We hope you'll join us to welcome Cris X to Waikiki and marvel at his unbelievable, eye-popping creations!