Ringling College of Art and Design Annual Fundraiser Receives Major Contribution from Park West Gallery
Park West Gallery helps make dreams come true for students at nation's top art college
Ringling College of Art and Design in Sarasota, FL held its 14th annual scholarship fundraiser event, "An Evening at the Avant-Garde: Once Upon a Time," on Saturday, March 26, 2011. As a major sponsor of this year's event, Park West Gallery, now in its 42nd year as a leading fine art gallery, will help "make dreams come true" for Ringling students through its generous contribution to the school.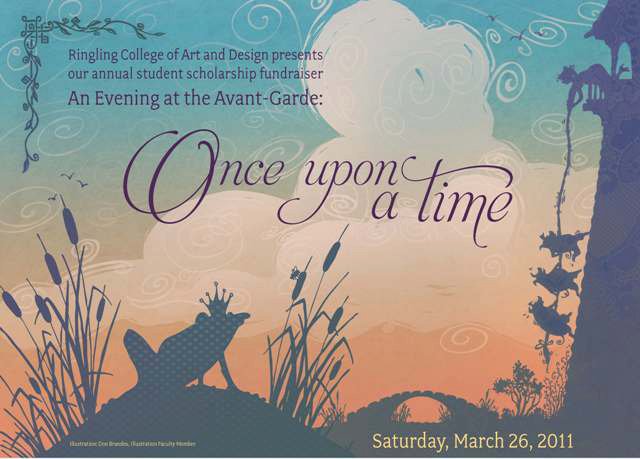 Park West Gallery is fulfilling its mission to promote art enrichment by providing Ringling with artwork for their Avant-Garde fundraiser. An eclectic mix of works by renowned contemporary artists Peter Max, Yaacov Agam and others has been donated to the college from the Park West Gallery collection. Some of the works may be added to Ringling's permanent collection and used as teaching tools for students; others were auctioned at Avant-Garde, with proceeds going to benefit student scholarships.
"Scholarships are the most pressing need among our students," stated Lance Burchett, Vice President for Advancement at Ringling College. "More than 90 of our 1,300+ students have been forced to drop out of college due to acute financial crises. Park West Galleries has emerged as one of our most generous corporate contributors for Avant-Garde. Their support is making a colossal impact among our students, who in turn impact the world."
Attracting more than 300 patrons and generating over $100,000 in net proceeds each year for scholarships, the Avante-Garde extravaganza features student art, live music and interactive activities with Ringling students, costume themes, and exposure to one of the top institutions of art and design in the nation. Additional event information can be found online at www.ringling.edu/AvantGarde.
"An education at a leading college like Ringling helps aspiring artists reach their maximum potential," said Stoney Goldstein, Executive Vice President for Park West Gallery. "It would be truly disappointing for a dedicated and talented arts student to miss an opportunity to develop their craft due to lack of financial resources. The college is helping mold and shape the next generation of visual artists, and given Ringling's mission and core values, Park West Gallery is certainly happy to help support their efforts to provide scholarships."
Through its philanthropic initiative, Park West Gallery CARES, Park West Gallery and CEO Albert Scaglione continue to support nonprofit organizations nationwide, making donations to select charitable and educational organizations across the country. To nominate a nonprofit organization in your community that would benefit from Park West Gallery CARES, please send your submission to pwgcares@parkwestgallery.com.