Monthaven Arts and Cultural Center Hosts Autumn de Forest Exhibition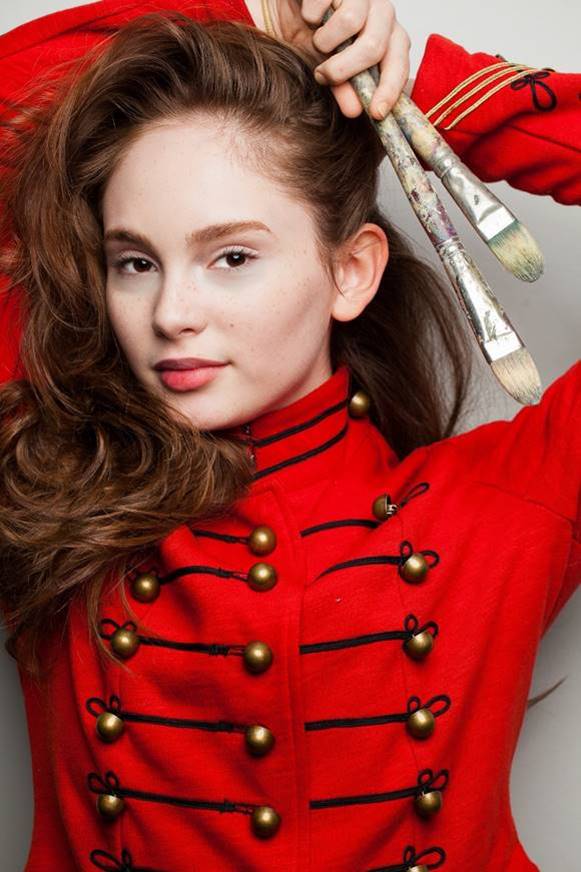 Some people call intense creativity being "in the zone" or having "laser-like focus," but for art prodigy Autumn de Forest, it's entering a serene white room.
"My White Room is an imaginary place I find myself when I am truly at my most creative," Autumn said. "I believe that it is from my White Room that I speak to the world, and to my future."
Visitors to the Monthaven Arts and Cultural Center in Hendersonville, Tennessee can view Autumn's expressive artwork during her latest solo exhibition, "Her White Room: The Art of Autumn de Forest." The exhibition will be on view from August 5 to October 8.
Autumn will be in attendance during an opening reception held at 6 p.m. on August 5. View the official press release.
"People who see Autumn's work for the first time are often stunned when they learn her age," says John Pitcher, Board Chair of the Monthaven Arts and Cultural Center, in a written statement. "All of her works are strikingly original and vividly colorful. We are honored to be the first gallery in Tennessee to showcase her remarkable paintings."
To mark the occasion of her inaugural Tennessee exhibition, Autumn will hold art classes with local students on Aug. 4 and 5. The exhibition will simultaneously unveil the center's newly renovated gallery spaces to the public.
This is the third occasion the Park West Foundation has sponsored a solo exhibition featuring Autumn. Diane Pandolfi, Park West Foundation Director, says the exhibition continues the foundation's mission of spreading arts awareness and education.
"Autumn is a gifted and charismatic artist who represents what Park West stands for – inspiring others through the power of art," Pandolfi said. "After sponsoring solo exhibitions for Autumn at the Butler Institute of American Art and the LeRoy Neiman Art Center, the Park West Foundation is delighted to sponsor Autumn's third exhibition at the Monthaven in Tennessee. We are confident her art will inspire visitors of all ages."
Autumn has been painting since the age of 5. Following her debut during a Nevada art fair at age 6, the young artist's career has skyrocketed. Now 15 years old, Autumn has sold several million dollars in artwork and has been honored by the Vatican for her art and humanitarian efforts. Autumn is also the youngest artist to hold a solo exhibition at the Butler Institute of American Art.
Autumn is the youngest artist ever appointed to the President's Committee on the Arts and Humanities in Washington D.C., and visits underperforming schools around the country as a member of the Turnaround Arts program.
Art is engrained in Autumn's DNA. Her family heritage includes American painters Roy de Forest (1930–2007), Lockwood de Forest (1850–1932), and George de Forest Brush (1855–1941). Her great-great uncle Robert Weeks de Forest (1848-1931) was the president of the Metropolitan Museum of Art from 1913 to 1931.
Residents interested in having their students attend Autumn's art lessons can RSVP at (615) 822-0789 or hartsdirector@gmail.com.
For information on how to collect artwork by Autumn, contact our gallery consultants at (800) 521-9654 ext. 4 during business hours or sales@parkwestgallery.com after hours.