Michael Godard: The Bold Artist Rocking the Art World
At first glance, you might think Michael Godard is a rock musician.
With his long hair, bandanas, and tattoos, he looks more likely to be hanging out with Ozzy Osbourne than Pablo Picasso.
Yet Godard has the soul of an artist, and his unique, irreverent artwork has made him one of the biggest names in contemporary popular art.
In this exciting video from Park West Gallery, Godard invites us into his Las Vegas home and gives us a firsthand look at his thriving artistic career.
Las Vegas has played a huge role in Godard's life. It's where he attended school and worked as a mechanical engineer before struggling to make a name for himself as an artist. Vegas is also where Godard got his start playing in rock bands. (There's a reason why he looks like a musician—he is one.)
Eventually, in his artwork, the playful anarchy of his music life fused together with the fun Pop aesthetic of the Vegas Strip. The result was a new style of art for Godard—one that was embraced by fans and art lovers alike.
Godard quickly became known for his whimsical paintings of animated olives dancing, carousing, or lounging around with a glass of wine or a martini. These designs have become internationally famous, winning the artist scores of celebrity fans, and Godard happily admits, "I'm the Olive Guy."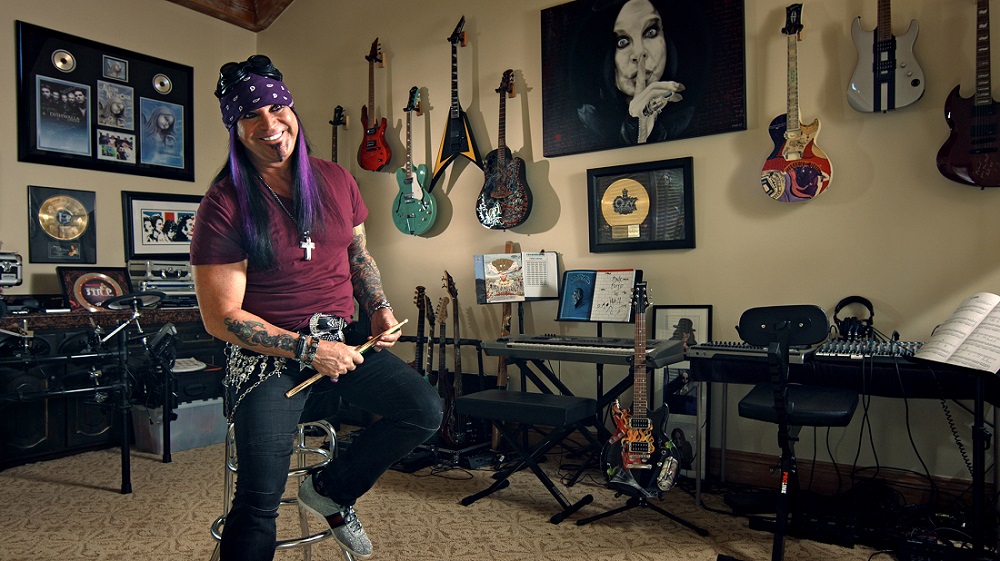 In fact, Godard's olives currently appear on more than 4,000 products worldwide, ranging from surfboards to vodka. And, yes, he even has his own brand of olives.
While he's best known for compositions featuring his trademark olives, grapes, and strawberries, Godard has built up an impressive body of work. His exuberant paintings of cocktails and wine celebrate a life lived to its fullest, highlighting the convivial experience of sharing a drink with a friend.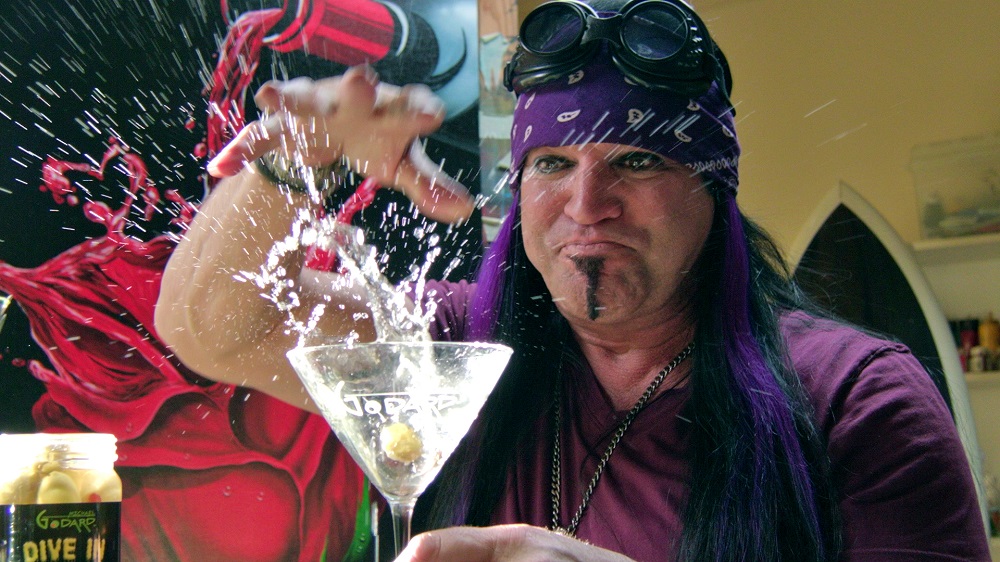 Godard also uses his art to support his frequent philanthropic efforts. He's been recognized for his charitable efforts by military veterans groups, The Sharon Osbourne Colon Cancer Program, and St. Jude Children's Research Hospital, among many other organizations.
For a man who set out to "rock the art world," Godard is surprisingly humble while talking about his role as an artist.
"My life really isn't about my art at all," Godard says. "My art is a vehicle to do something in the world that will make a difference."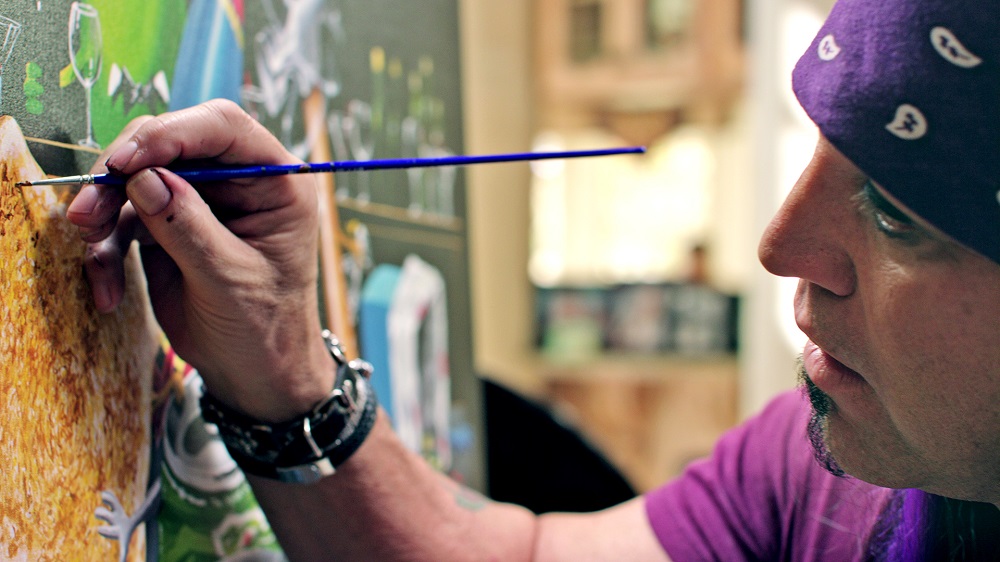 For more information on how to collect exclusive artwork by Michael Godard, attend one of our online auction weekends, or contact our gallery consultants during business hours at (800) 521-9654 ext. 4 or sales@parkwestgallery.com after hours.
Follow Michael Godard on social media
LEARN MORE ABOUT MICHAEL GODARD: