'Marc Chagall' at the Nassau County Museum of Art
"If we had nothing of Chagall but his Bible,
he would be for us a great modern artist."
—MEYER SCHAPIRO, Art Historian, Columbia University
"The Bible is life, an echo of nature,
and this is the secret I have endeavored to transmit."
—MARC CHAGALL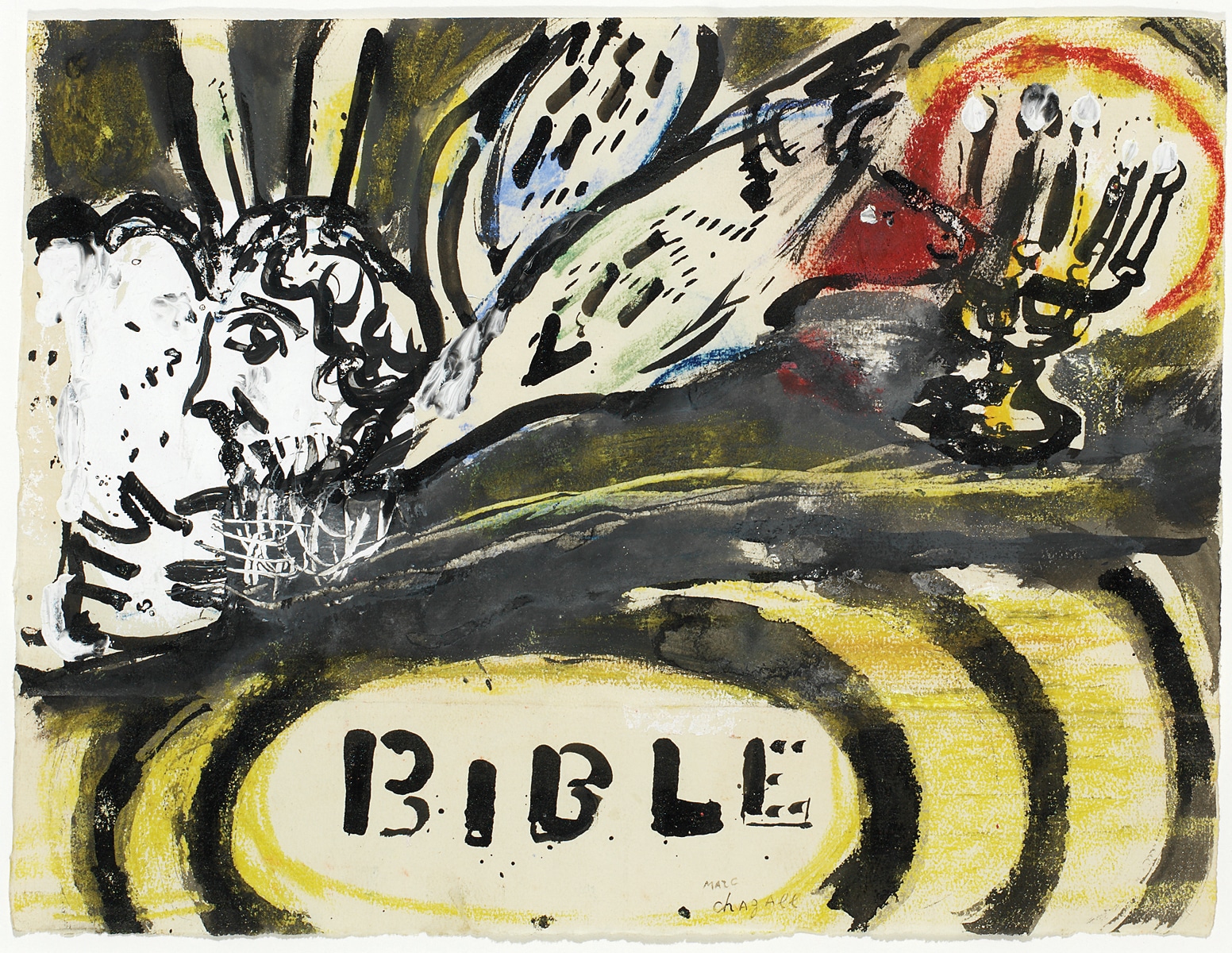 NEW YORK — Now through November 4, the Nassau County Museum of Art (NCMA) presents "Marc Chagall," a major exhibition featuring significant paintings and a large selection from Chagall's series of 105 hand-colored etchings of "Bible" stories (1957).
According to the museum:
The works selected demonstrate how Chagall, throughout a long and distinguished career, incorporated facets of his early Russian-Jewish heritage into multilayered works. Chagall's storytelling paintings portray a fantastic pictorial world where heaven and earth seem to meet, and couples are always in love. It's a world where people and animals—cows, goats, donkeys, horses and birds—float upside down or sideways, irrespective of the laws of gravity. Chagall's hypersensitive imagination is palpable as he shares with the viewer his memories of family in brilliantly colored works set amidst the houses and streets of his native Vitebsk.
"Marc Chagall"
July 21 – November 4, 2012
Nassau County Museum of Art
http://nassaumuseum.org
---
Over our 43 year history, Park West Gallery has assembled one of the most extensive collections of Marc Chagall artwork in existence. We are proud to have contributed various works from our collection to the NCMA for this exhibit.
To learn more about the Park West Gallery Marc Chagall Collection, please visit www.parkwest-chagall.com