Gift Guide: How to Give the Perfect Art Book as a Holiday Gift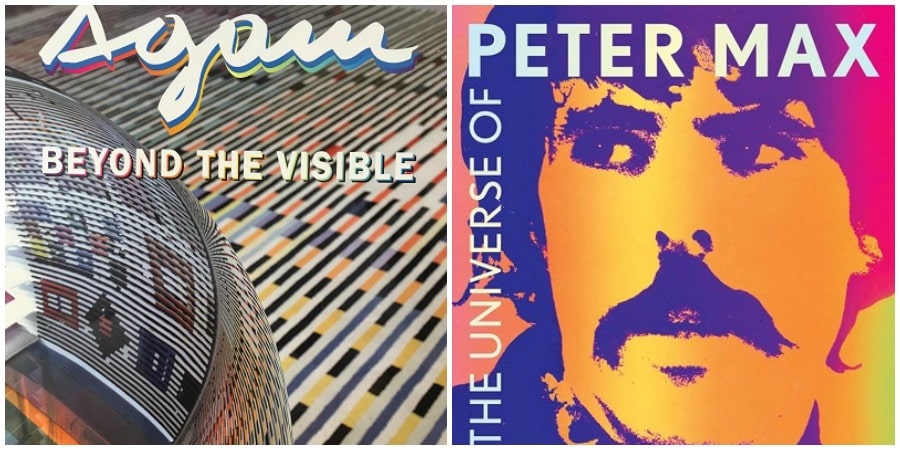 As we enter the holiday season, are you struggling to find the perfect gift for a loved one? If so, you might want to check out Park West Gallery's collection of absolutely stunning art books.
These books are filled with hundreds of striking images that your friends and family will enjoy for years. Nowhere else can you find so many reproductions of an artist's work in one place—plus, you get the added bonus of commentary from noted art experts and the artists themselves.
Thanks to Park West's Amazon storefront, you can definitely still order and receive these books before the holidays.
But how do you match someone with the perfect art book? Here are a few suggestions for finding the right Park West Gallery art book for the important people in your life:
The Perfect Art Book for the Child of the 1960s:
The Universe of Peter Max (with a special foreword by Neil deGrasse Tyson): Peter Max is a Pop Art icon. During the 1960s, his posters helped define the counterculture movement and hung in almost every dorm room in the world. If you know someone who still drives a Volkswagen bus and never puts their Simon & Garfunkel albums away, this book is for them.
The Perfect Art Book for Any Animal Lovers:
Brush Strokes of Africa: There are few wildlife artists who can match the sheer passion and virtuosity of Andrew Bone. Raised in Zimbabwe, Bone has spent his life observing the animals of Africa up close, and you can see his first-hand knowledge in every inch of his breathtaking paintings. Any avowed animal lover will adore Bone's portraits of all creatures great and small and his stories of his life spent in the Zambezi Valley.
The Perfect Art Book for Anyone with a Green Thumb:
Maya Green and Michael Milkin: For your friend or loved one who can't wait to dig in the dirt after the spring thaw, we recommend the gorgeous portrayals of nature in the paintings of Green and Milkin. Both artists are experts at capturing the colors and textures of the natural world, and flipping through their books is like taking a stroll through your favorite garden.
The Perfect Art Book for Anyone Looking for a Splash of Color:
Slava Ilyayev, Agam: The Elysee Salon, Agam: Beyond the Visible: Do you know someone who simply loves color? Every room in their house is a different shade and their personal wardrobe is always eye-catching and bold? Why not introduce them to some contemporary masters who are experts at using color in unexpected, emotional ways?
The evocative colors of Slava Ilyayev's paintings almost seem to bleed off the canvas, and Agam is an international icon known for the prismatic rainbows that so often occupy his kinetic works. Your color-loving friend will cherish these books.
The Perfect Art Book for Fans of Fantasy:
Tomasz Rut: If you know someone who can't get enough of fantasy—they're addicted to "Game of Thrones," "American Gods," and "Lord of the Rings"—they won't be able get enough of Tomasz Rut. His paintings are replete with imaginary creatures like centaurs, fauns, and winged angelic muses, and they perfectly pair emotions with classic mythology. They're amazing fantasy fodder.
But that's not all that Park West Gallery has to offer. We have art books featuring the Parisian charms of Linda Le Kinff, the beautiful nostalgia of Thomas Kinkade, the electrifying figures of Anatole Krasnyansky, and many more.
If you want to introduce someone special to the world of art this holiday, visit Park West's store on Amazon.com and browse our selection of unbelievable art books. They really do make the perfect gifts!