Fear and Folly on a Snow Day
"First be a magnificent artist and then you can do whatever, but the art must be first."—Francisco Goya
Just a couple hours drive from Park West Gallery (maybe a bit longer on a snowy day like today), is the Kalamazoo Institute of Arts. Through May 23, the KIA presents, Fear and Folly: The Visionary Prints of Francisco Goya and Federico Castellon. Admission to the exhibit is free.
According to the KIA:
"Though separated by about 150 years, Francisco Goya (1746-1828) and Federico Castellon (1914-1971) often appear closer to one another than to their contemporaries, as they both turned their attention to the human condition. In this exhibition, the artists are represented by important print series from the KIA's permanent collection: Castellon's lithographs for Edgar Allen Poe's The Masque of the Red Death and Goya's etchings from Los Disparates (or The Proverbs). Many artists have been drawn to things dark and fantastic, but few have probed the human condition with the insight and truthfulness found in these images."
Created between 1815 and 1824, during a last lapse in his health, Los Disparates was Goya's last major project in printmaking and is considered his best for the virtuosity in engraving, control of color tonalities and use of aquatint and drypoint. Because of its highly personal nature, this series is also considered the most difficult to understand and interpret. Each image is a cryptic visual of various proverbs.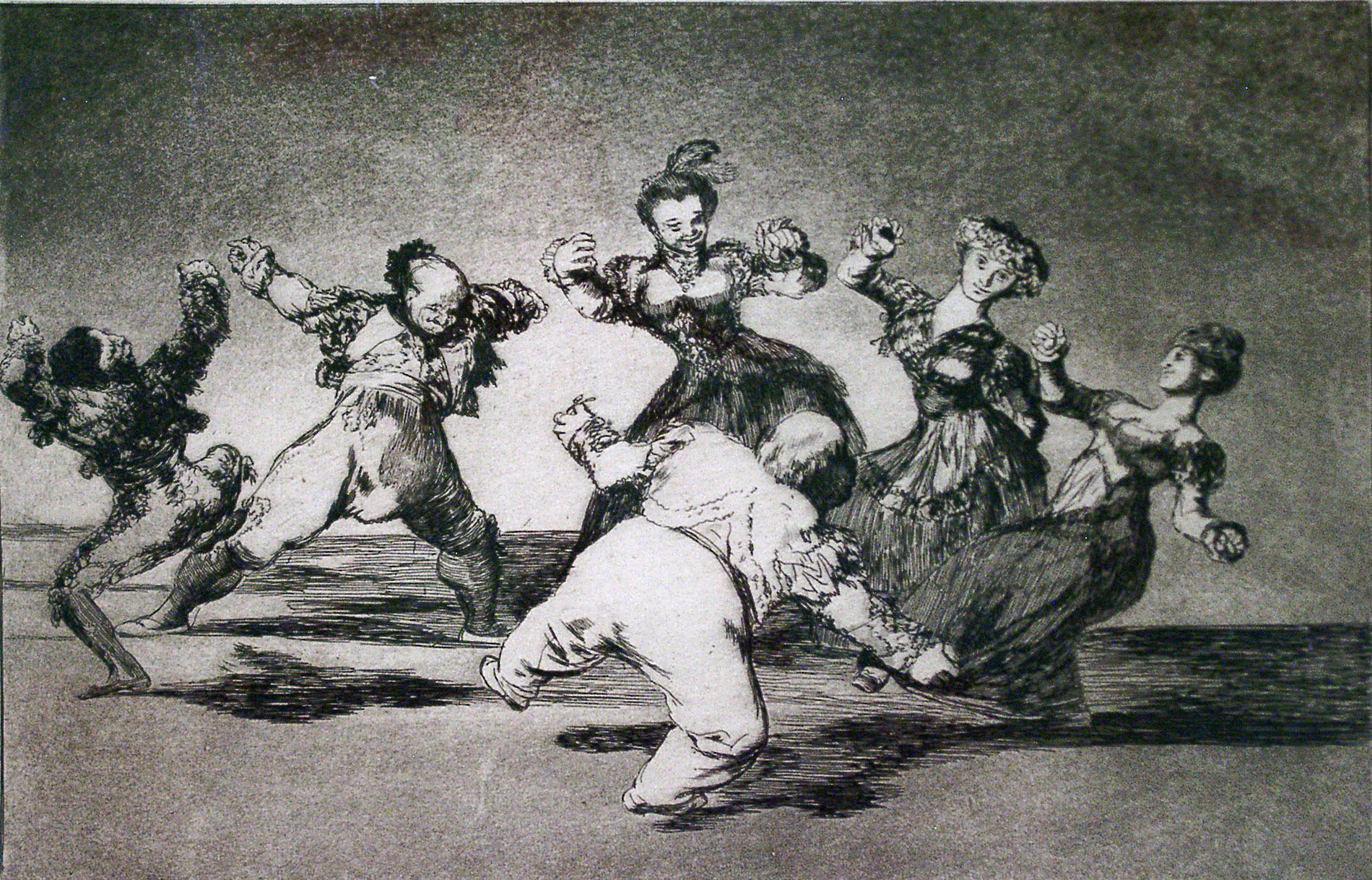 Goya was over 70-years-old when he completed the series, almost totally deaf, and living a lonely, solitary life on the outskirts of Madrid. Los Disparates was not published until 1864, 36 years after Goya's death.
So if (as predicted) tomorrow turns out to be a snow day, why not spend some time at a local museum exhibit like Fear and Folly at the KIA. Or if you're in the neighborhood, stop by Park West Gallery! (Entry is free and no appointment is necessary – we only ask that you stomp the snow off your boots at the front door.)
---