Explore These Early Sketches Behind 10 of Nano Lopez's Amazing Sculptures
Nano Lopez's bronze sculptures are so full of life and imagination that collectors often ask the Colombian sculptor—"Where do you get your ideas?"
According to Lopez, "It really happens in different ways. It's not necessarily a magic moment of inspiration, but it could be as simple as going on the countryside… and then, all of the sudden, I see a cow in a position and I say 'Wow, that is so beautiful.' That's one way it happens."
When those unique moments of inspiration occur, Lopez usually starts his design process by making a series of early pencil sketches. When he lands on a design he likes, the next step is making a clay model, which allows Lopez to finalize the overall composition and anatomy of his figure before moving on to casting the design in bronze.
The following video takes you through every step of Lopez's design process from his early brainstorming to adding the final details to a completed sculpture.
But we thought it would also be fascinating to show you some of the initial sketches behind 10 of Lopez's remarkable sculptures.
These sketches show you the early moments of inspiration where Lopez just beginning the process of bringing one of his legendary "Nanimals" to life. Enjoy this look inside Lopez's ingenious creative process!
"Eighteen" (2014)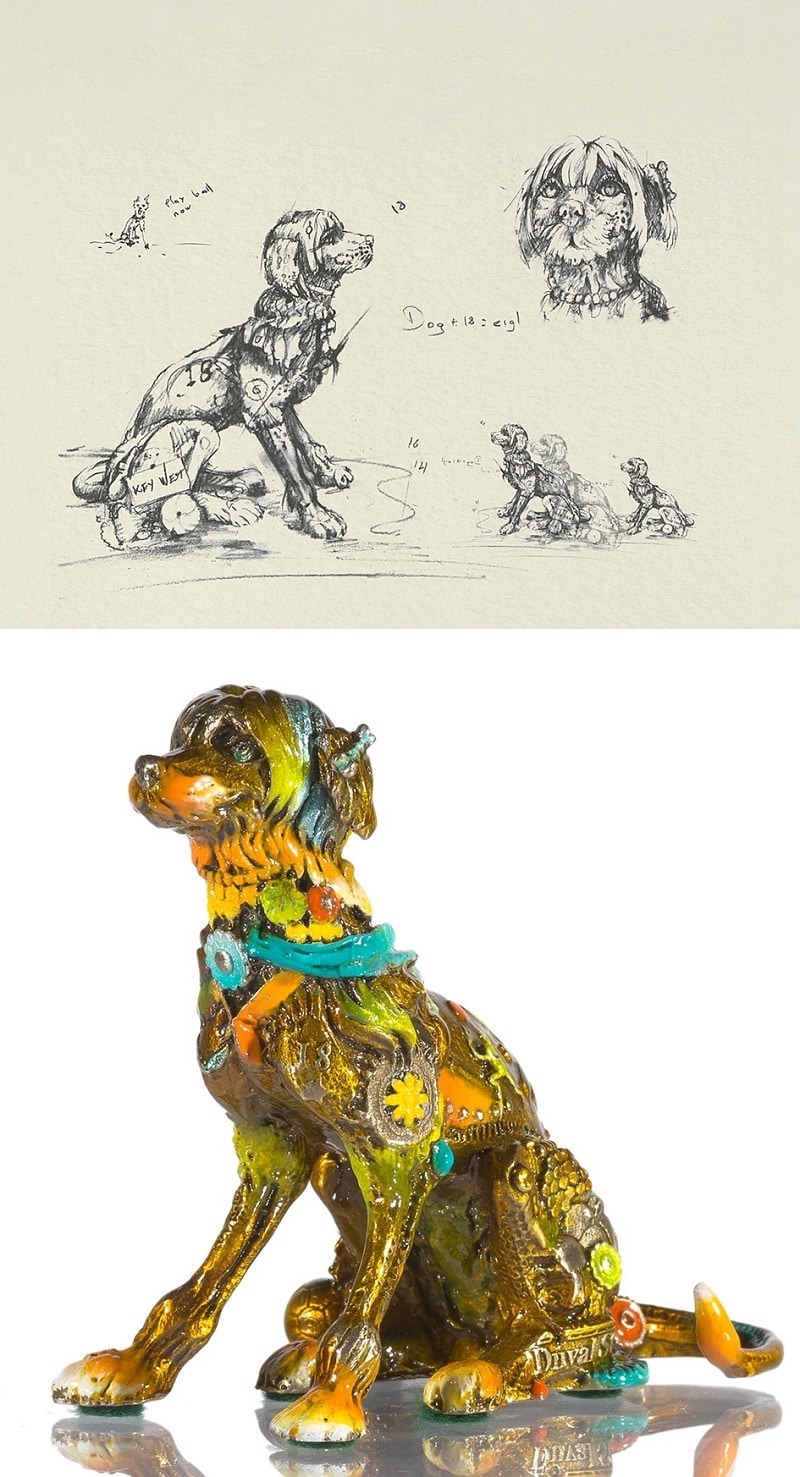 "Kiko" (2016)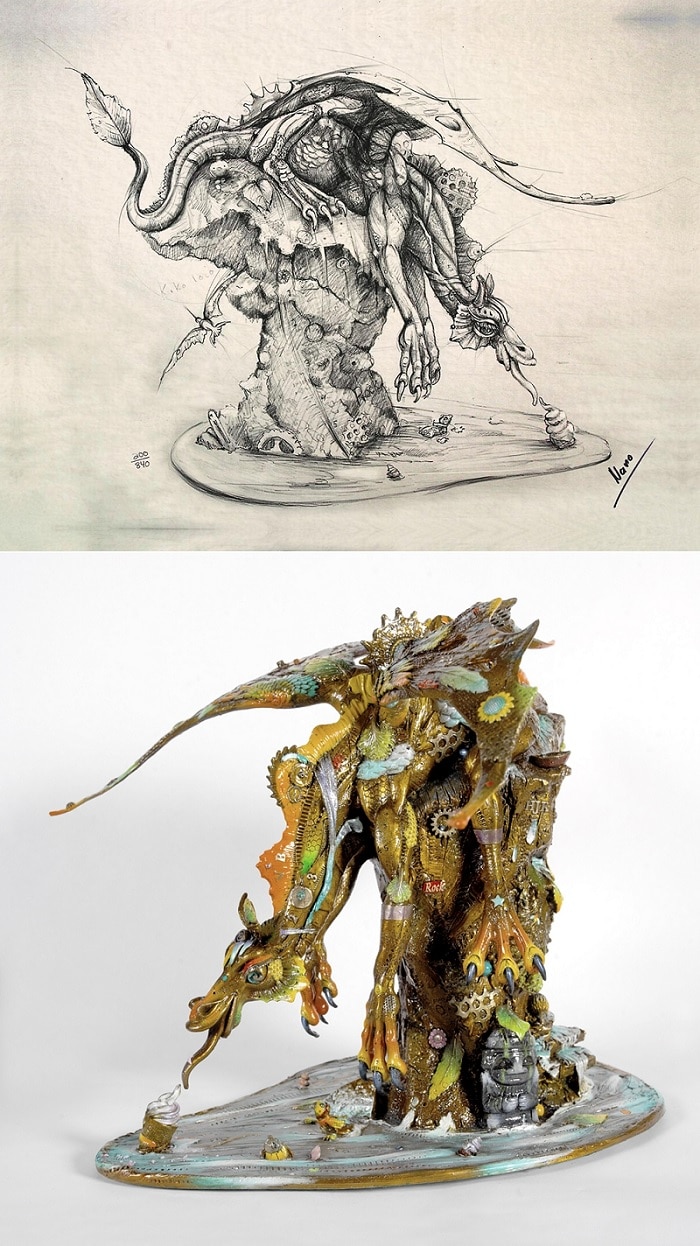 "Catfish Lily" (2016)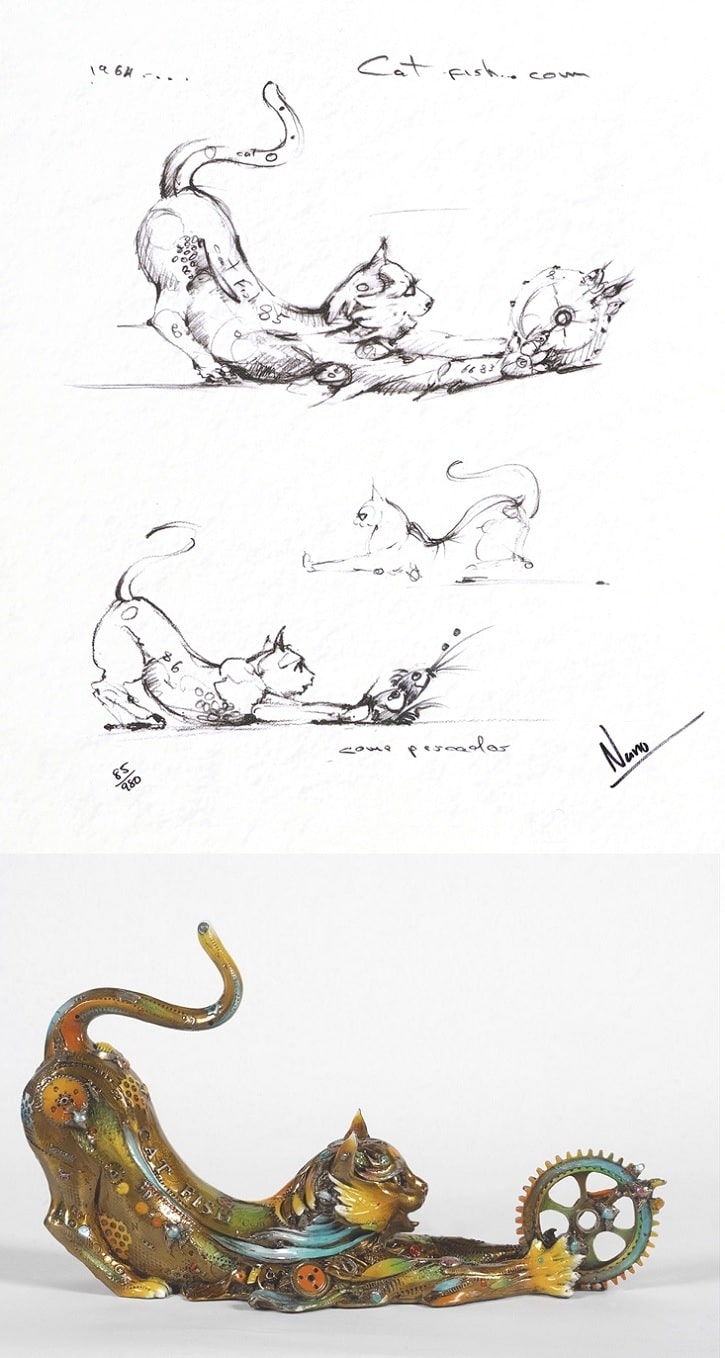 "Henry, Stella, & the Twins" (2014)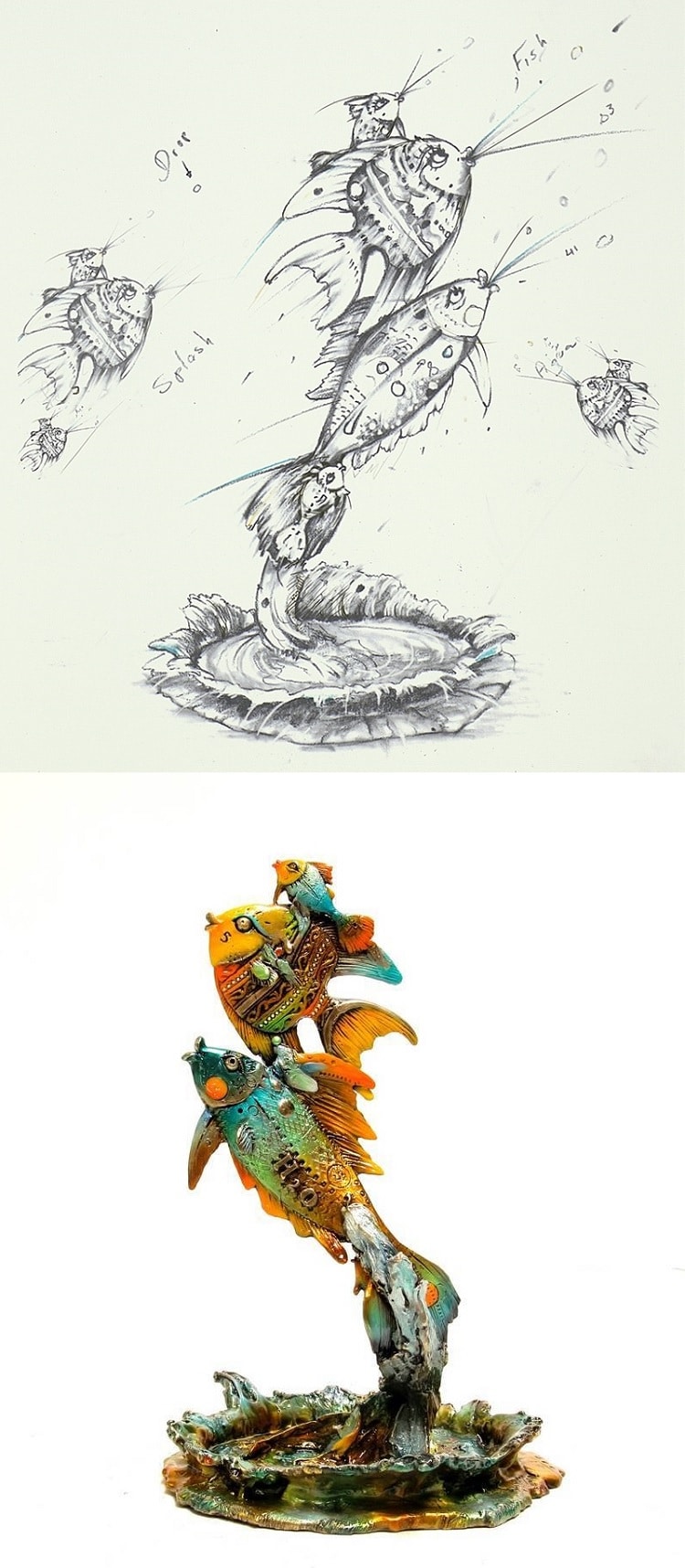 "Foxy" (2012)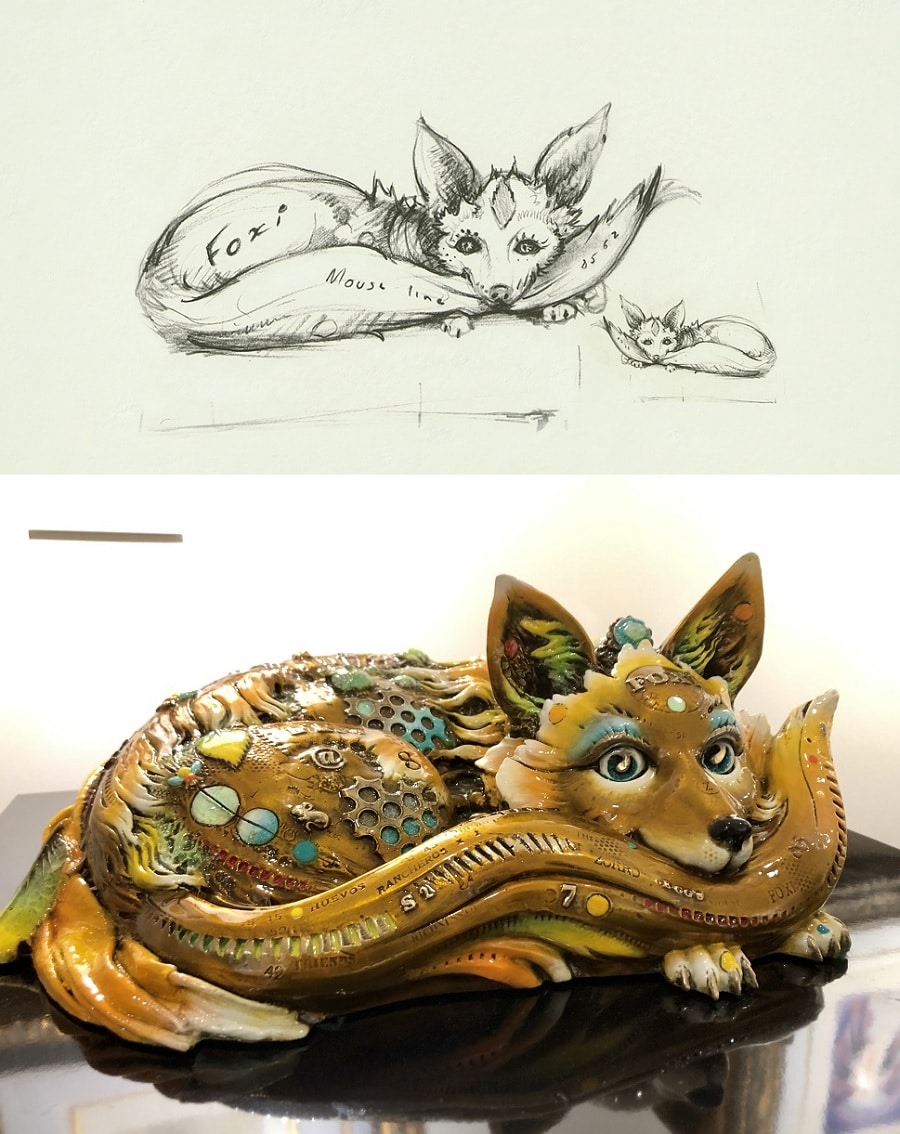 "Timothy" (2012)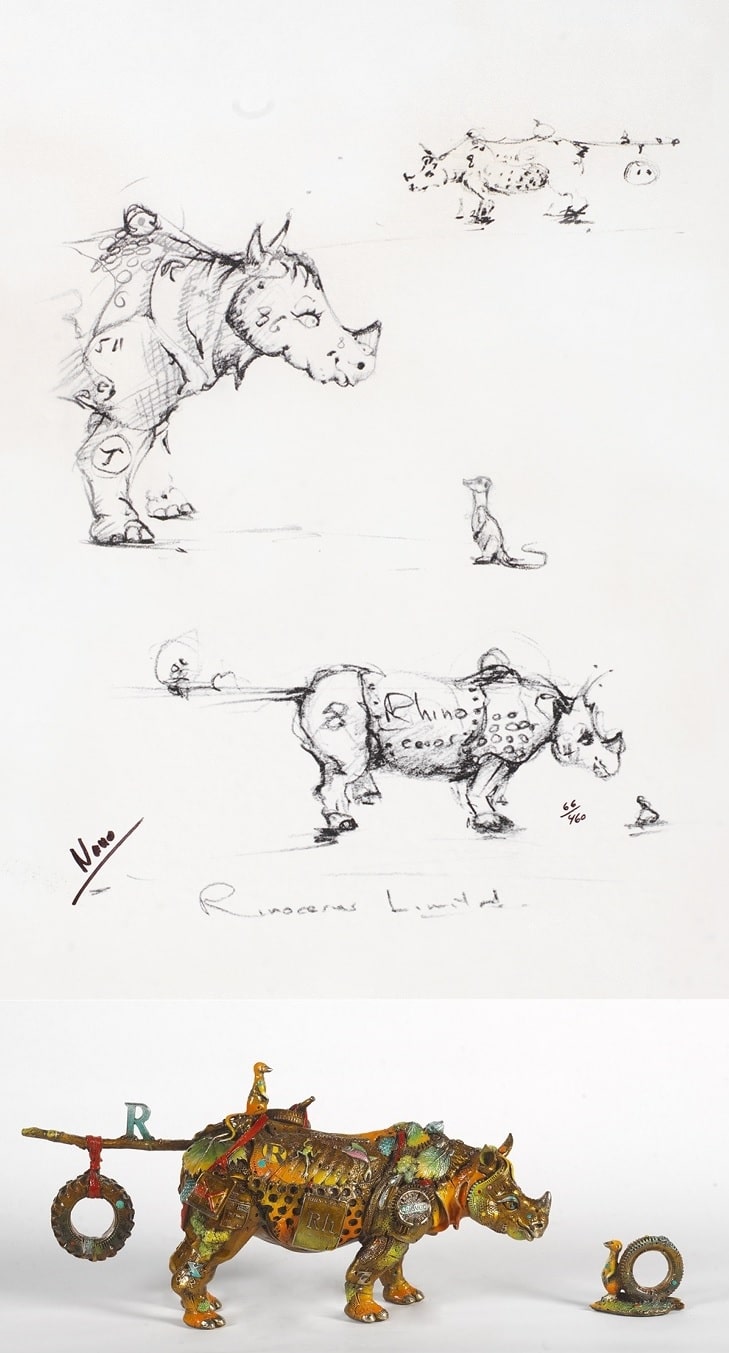 "Olivia" (2017)
"Phillipe Jr." (2016)

"Arthur the Believer" (2017)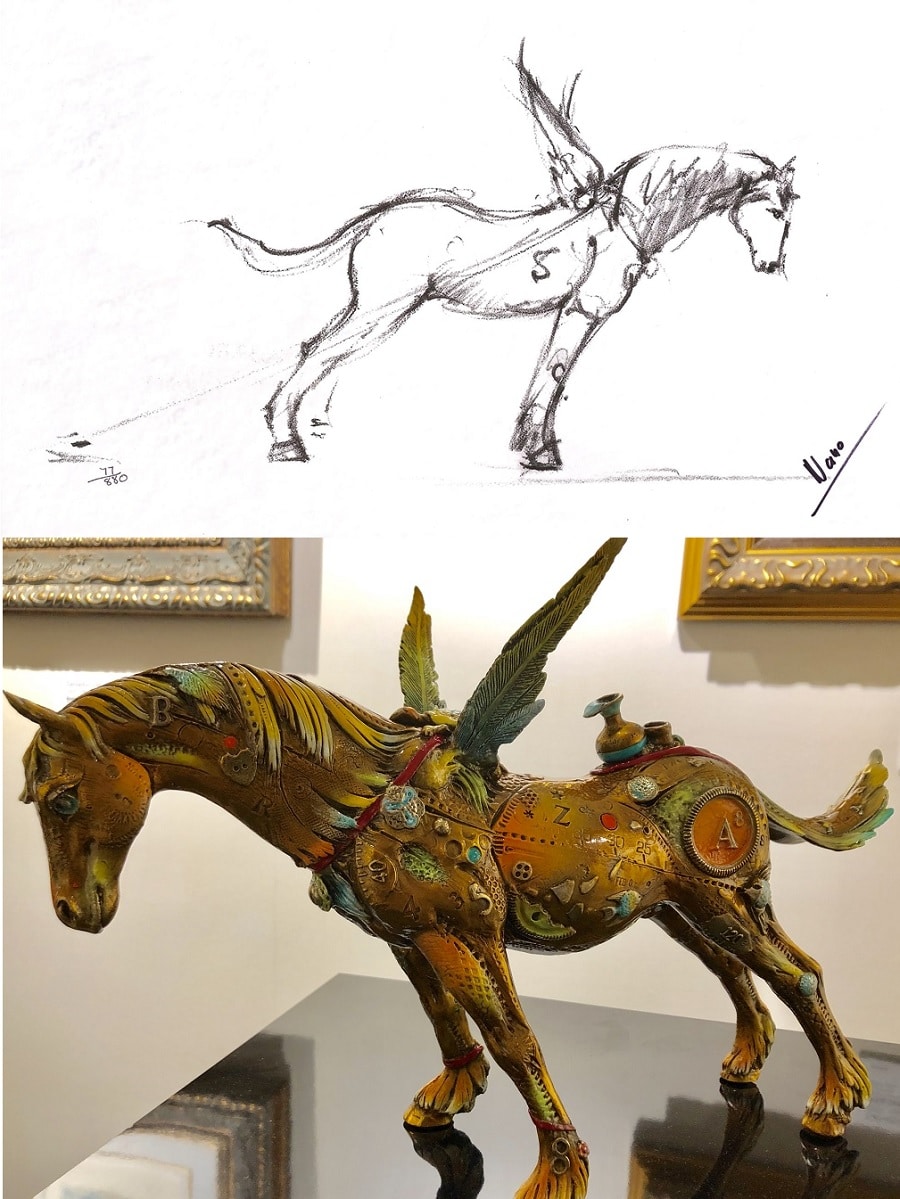 "Tracy (the Fast)" (2012)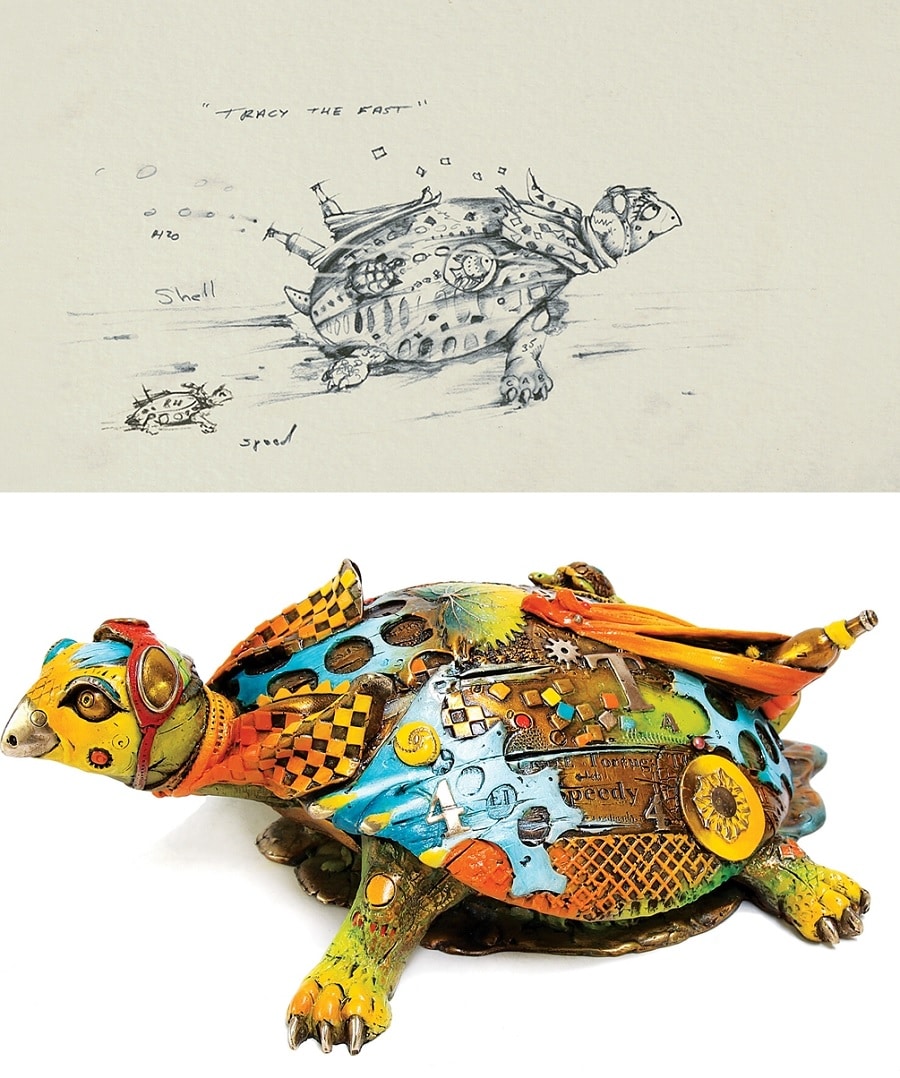 To collect one of these amazing works or any of Nano Lopez's other "Nanimal" sculptures, contact our gallery consultants at (800) 521-9654 ext. 4 or sales@parkwestgallery.com.
LEARN MORE ABOUT NANO LOPEZ: