Patrick Guyton Tells His Fascinating Story on the 'Behind the Artist' Podcast
Every artist has a story to tell, and Patrick Guyton is no exception.
This remarkable talent started out as the son of a commercial sign painter and eventually became one of the modern world's most beloved professional fine artists.
The story of how Guyton went from his father's workshop to the world stage is remarkable and, luckily, he recently took the time to share that story with Park West's new "Behind the Artist" podcast.
You can subscribe to the Behind the Artist podcast on iTunes or listen to the latest episode below:

"Behind the Artist" is hosted by Park West Gallery Director and international art expert Morris Shapiro. In this new episode, Shapiro and Guyton have an in-depth conversation about Guyton's early interest in art, his decision to go to art school, and how he eventually became an internationally famous artist.
"Patrick Guyton's meteoric rise to fame in so short a time span is the result of several factors, but mostly is due to the sheer beauty of his paintings," Shapiro says.
A student of art history, Guyton specializes in ancient gilding techniques. That means he paints on precious metals by painstakingly hand-applying gold, silver, copper, platinum, and other metallic leaf tiles onto specially fabricated aluminum panels created especially for him.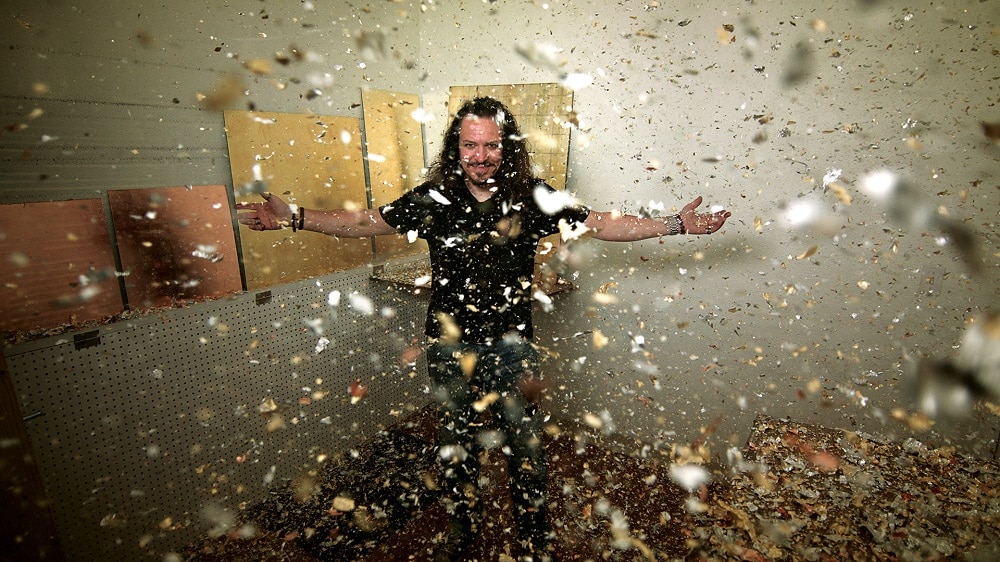 He then "transforms those alluring surfaces into some of the most astonishingly beautiful and sought after paintings created by any contemporary artist of our time," says Shapiro.
On the podcast, Guyton talks about how, after graduating from the Art Institute of Pittsburgh, he moved to California to become a musician. He ended up returning to art to supplement his music career, which led to him working as a background painter for some of the biggest names in the animation industry.
After the recession hit in 2008, Guyton was left with few options to support himself and his family. As he explains in the podcast, a twist of fate brought him to what would become his first of many successful solo fine art exhibitions, and the rest, as they say, is history.
It's a fascinating and revealing conversation, which will definitely appeal to any art lover or aspiring artist.
Park West Gallery's Behind the Artist podcast will be posting new episodes regularly on iTunes and Soundcloud. Upcoming episodes feature interviews with artists like Matt Beyrer, Eric Dowdle, Duaiv, Alexandre Renoir, Alfred Gockel, Peter Nixon, and Tim Yanke, among others. Also, don't miss the podcast's first episode featuring Michael Godard.
Subscribe to the Behind the Artist podcast to receive notifications about upcoming episodes, and be sure to rate and review it on iTunes.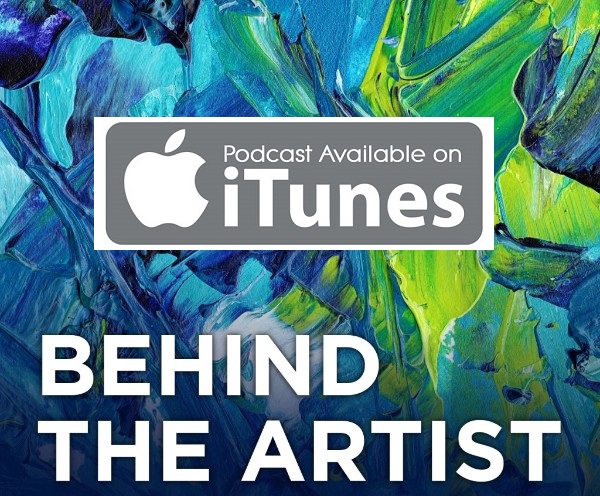 To collect the artwork of Patrick Guyton, contact our gallery consultants at (800) 521-9654 ext. 4 during business hours or sales@parkwestgallery.com.
Learn More About Patrick Guyton: