Autumn de Forest and Albert Scaglione on Michigan's Big Show (Podcast)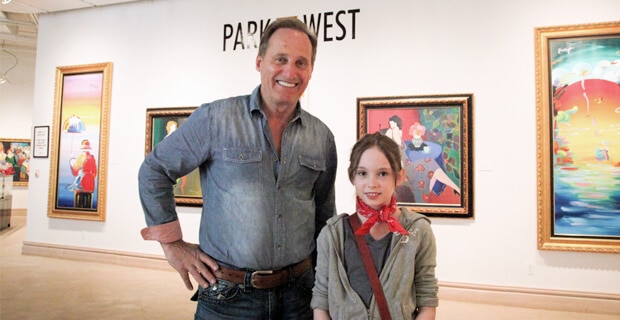 Michigan's Big Show, a popular radio program hosted by Michael Patrick Shiels, recently interviewed 11-year-old artist prodigy Autumn de Forest and Park West Gallery CEO Albert Scaglione.
This was Autumn's first ever radio interview.
"I want to change the world through my art," said Autumn. She explained that her inspiration often comes from famed artists like Andy Warhol, Jackson Pollock and Roy Lichtenstein, whose works she enjoys re-interpreting in her own style, injecting her own personality into them. And despite her young age, Autumn has also already invented various iconic imagery of her own.
"Autumn is a very gifted person," said Scaglione, who recalled the first time he met with the young artist in person, "I recognized the incredible talent that Autumn possesses and frankly, I immediately made arrangements to collect a whole group of [her] works."
Click the player below to listen to the full podcast
---
Related news: