Artist Tim Yanke Returns to OLHSA Head Start for Third Painting Session
Contemporary artist Tim Yanke returned to Oakland Livingston Human Service Agency (OLHSA) today to continue a series of seasonal paintings with Head Start preschoolers. These children of low‐income families were emerged into a world of discovery and creativity for the third time this year as Yanke worked with them to paint a summer‐themed piece. Art supplies were donated by Park West Gallery.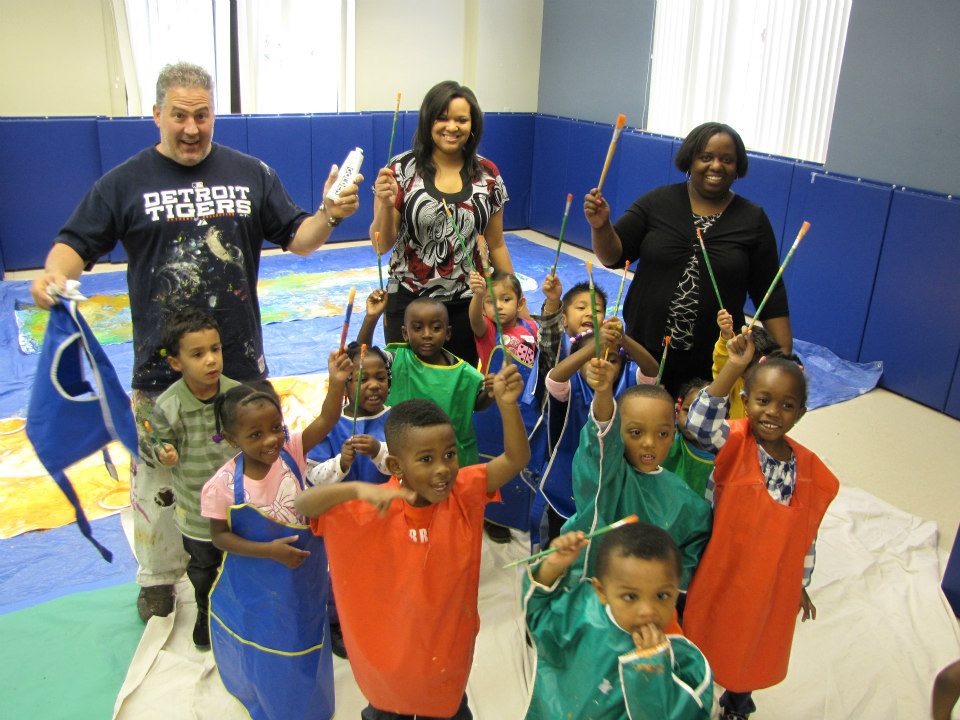 Throughout 2012, Yanke has graciously donated his time to enriching the lives of OLHSA Head Start preschoolers, aged three to five years, through art. Already this year he has helped the children paint a winter-themed piece in January and a spring themed piece in May. With a fall piece to come later this season, the collection will be complete.
The pieces, finished with Yanke's vibrant and skilled hand, will be auctioned off at a fundraiser for OLHSA, to be held at Park West Gallery.
See more photos from the event →

---
For more information about the Park West Foundation, Park West Gallery CARES and Park West Gallery's other philanthropic initiatives, please visit www.parkwestgallery.org.
Fine art by Tim Yanke is available through Park West Gallery and its cruise art auctions at sea. Learn more at www.parkwestgallery-yanke.com.