2016 Park West Gallery Pumpkin Carving Contest
Painted pumpkins, ghoulish gourds and pumpkin spice – it must be Halloween at Park West Gallery!
The staff at Park West Gallery in Southfield, Michigan put their creativity to the test with the Third Annual Pumpkin Carving Contest. Each department received a pumpkin to decorate and carve into a masterpiece. This year, inspiration came from pop culture and artists to cruise ships and movies.
Take a look below at the imaginative and colorful results and see who our judges chose as the winners.
1. A Star Wars Pumpkin
Strong is the Force in this pumpkin depicting Jedi Master Yoda.

2. A Romero Britto Pumpkin
A colorful pumpkin inspired by the Neo-Pop style of Britto.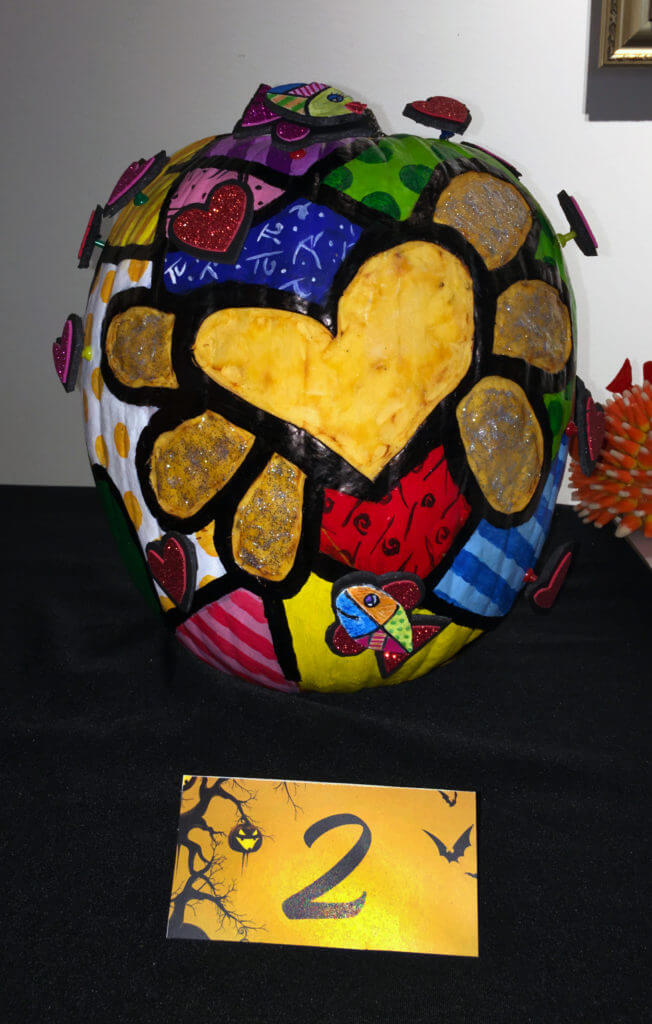 3. A Shark Pumpkin
Complete with a candy corn puffer fish and a live fish swimming inside the shark's toothy mouth.

4. A Cookie Monster Pumpkin
'C' is for cruise ship, that's good enough for me!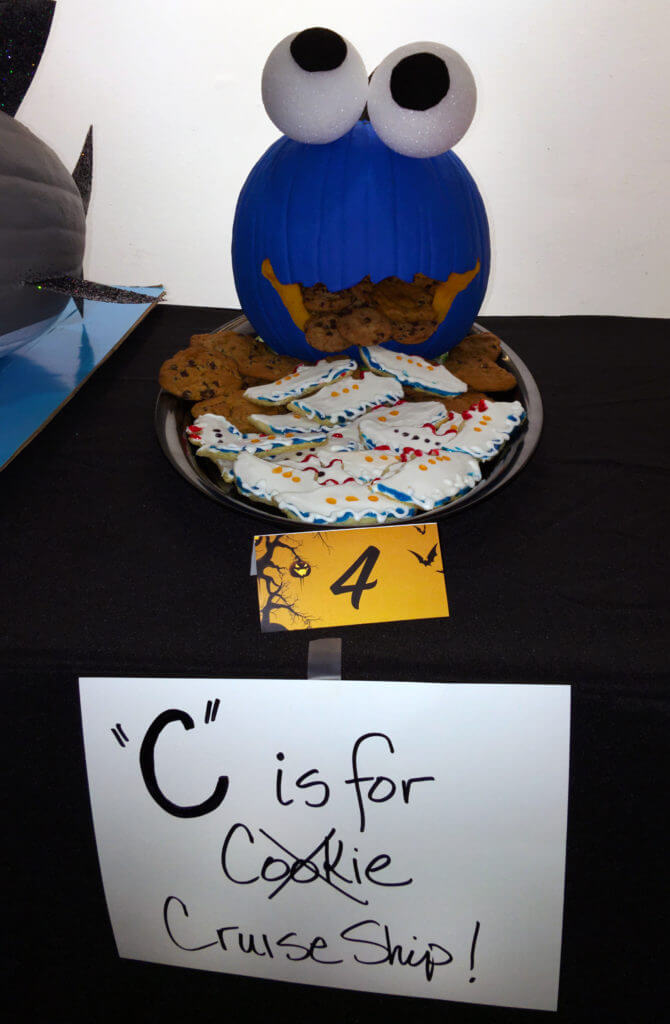 5. A Pumpkin Spice Girl
This winking member of the Spice Girls loves her pumpkin spice!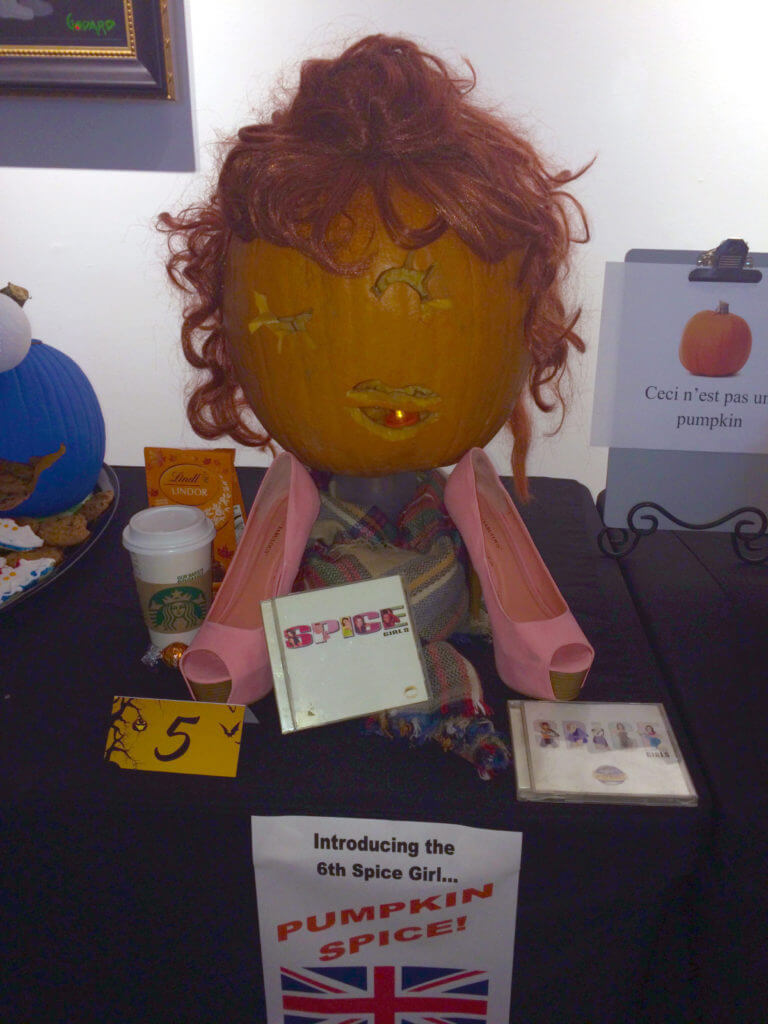 ???. A René Magritte Pumpkin?
This mystery entry is inspired by Magritte's "The Treachery of Images." The French text translates to "This is not a pumpkin."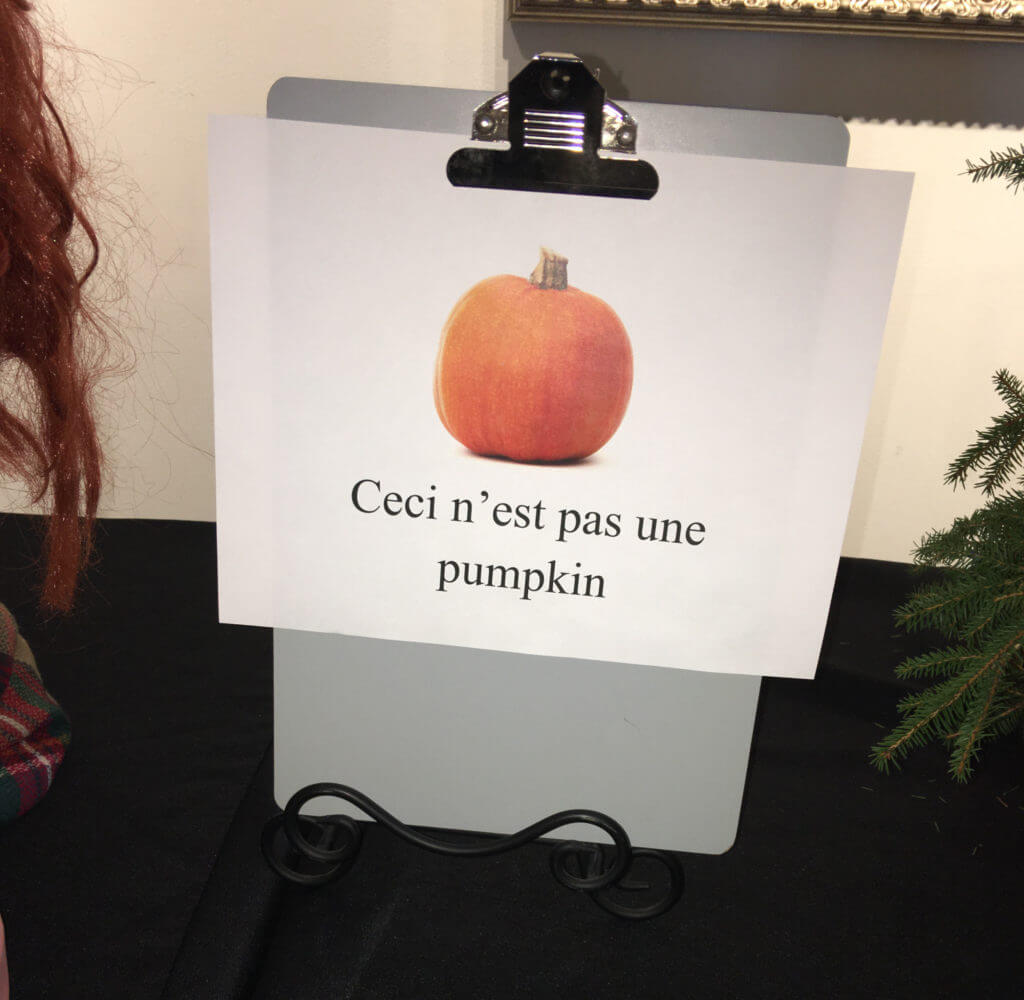 6. Starry Pumpkin
A nighttime pumpkin gleams with stars and moons lit by Christmas lights.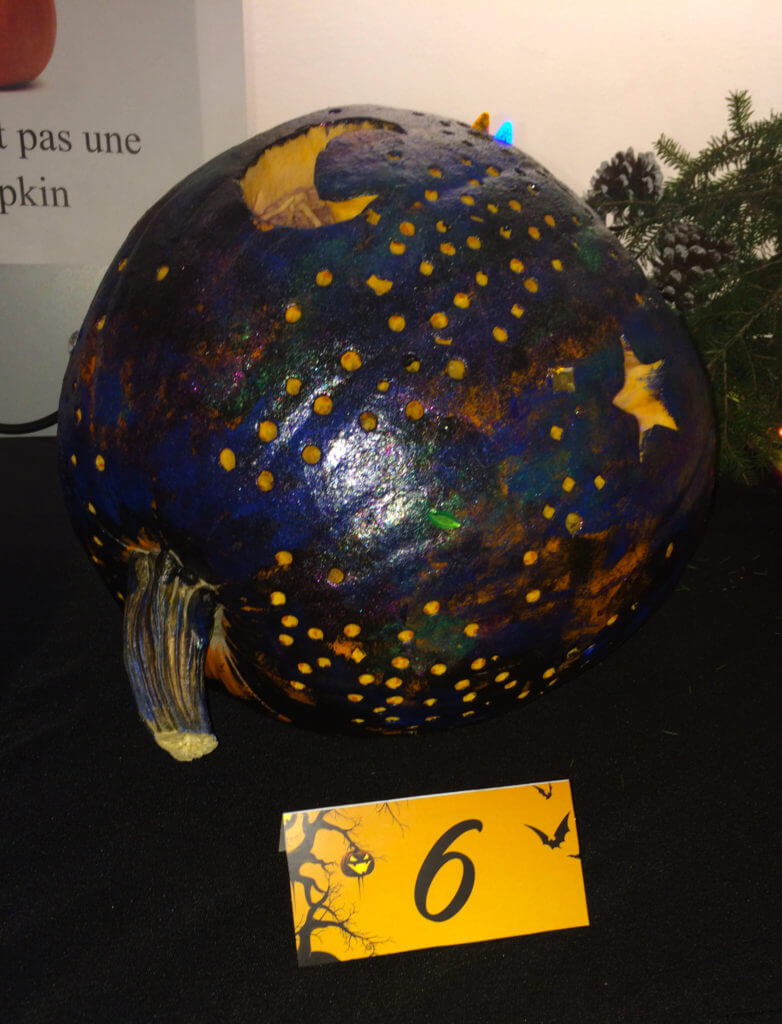 7. A Nightmare Before Christmas Pumpkin
A detailed pumpkin inspired by the Tim Burton movie, "A Nightmare Before Christmas." The movie's songs could be heard coming from the pumpkin.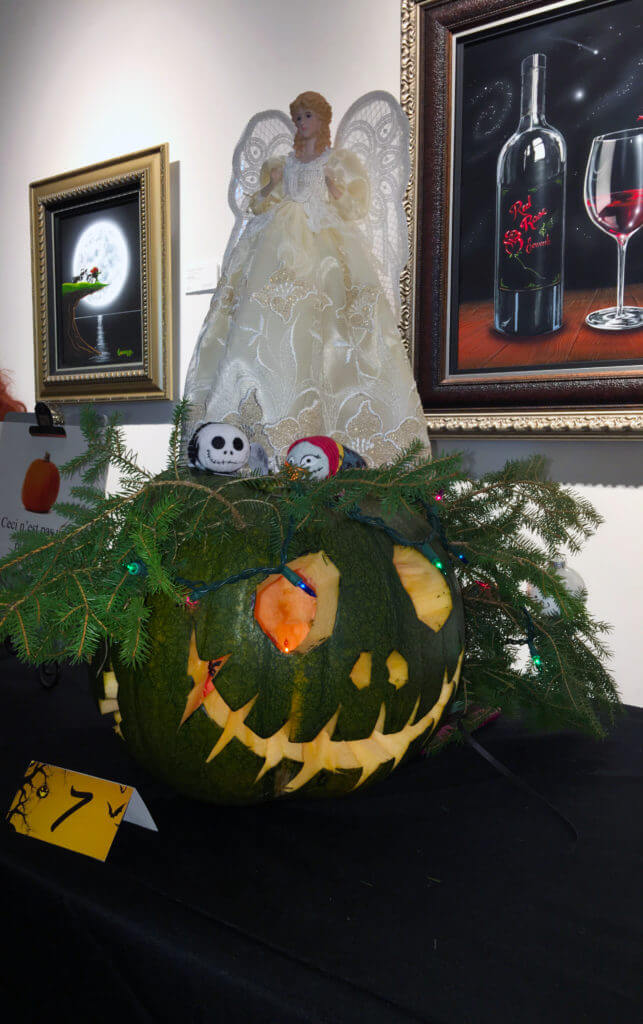 8. Two-Faced Gremlin Pumpkin
This ghoulish pumpkin and its creepy gourd friends came with signs that read:
"Da-da-da Dum-da-da
We are the gremlins
Ha-ha-ha-ha
Hee-hee-hee-hee
Da-da-da-da-
Dum-da-da."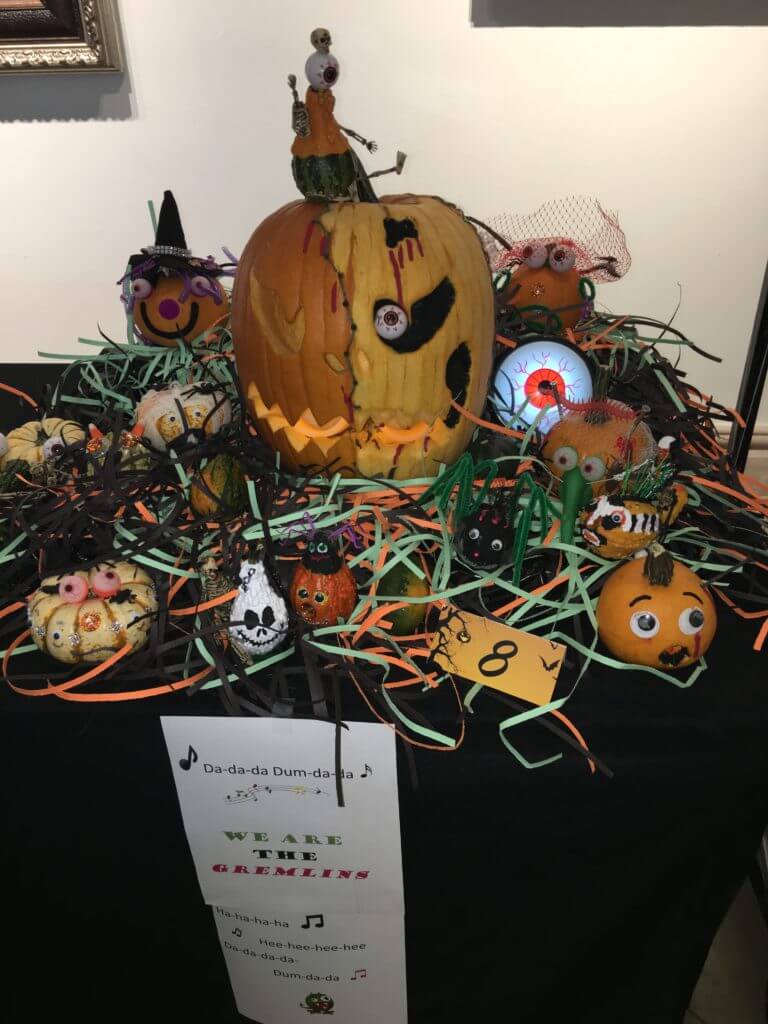 9. Pumpkin Zombie
This intricately-carved zombie looks as if it's bursting from its pumpkin cage!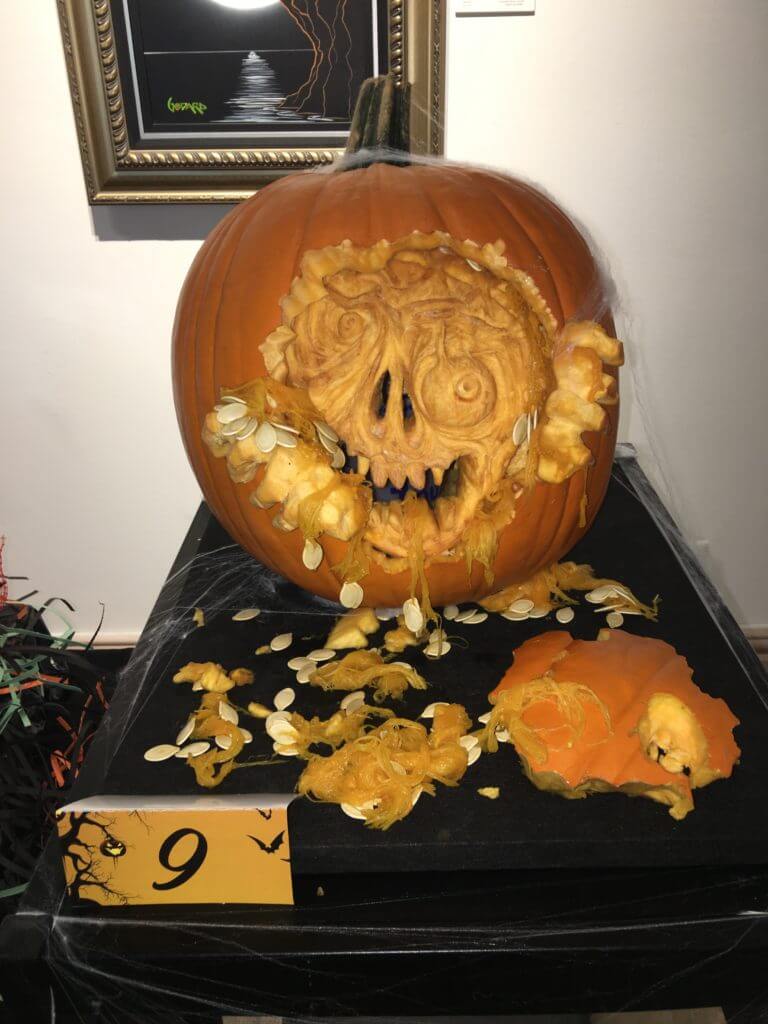 10. Cinderella Pumpkin
Cinderella and her prince hold hands  in their carriage while leaves, spiderwebs, fog and candles set a romantic mood.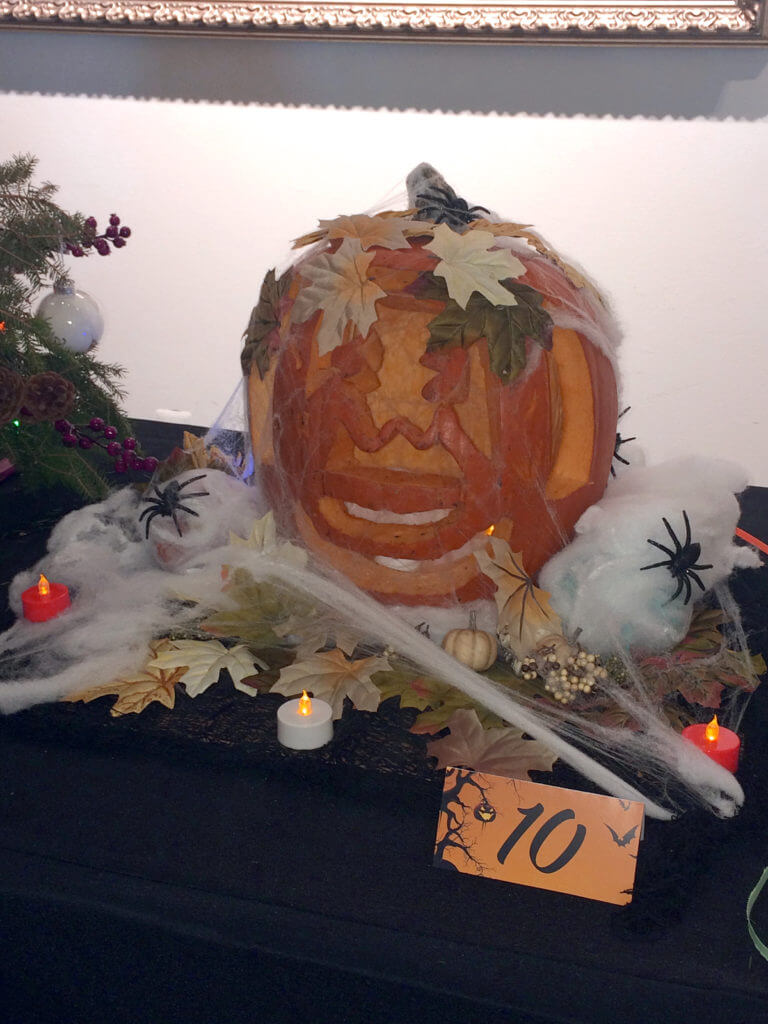 Congratulations to this year's winners:
First Place: #8, Accounting
Second Place: #9, Restoration
Third Place: #2, Merchandising
Also, a big congratulations to #9 for winning the "People's Choice" award. Thank you to all of you who went to our Twitter page to submit your vote.
Happy Halloween!  
View the 2015 Pumpkin Carving Contest
View the 2014 Pumpkin Carving Contest