CNN's Great Big Story Profiles Romero Britto, 'The Most Licensed Artist in History'
Park West Gallery collectors are definitely familiar with the great Romero Britto, but did you know that Britto has had more of his artwork licensed than any other artist in history?
That means some of the biggest brands in the world—Disney, Coca-Cola, Mattel, Samsung, and more—have all hired Britto to have his art featured on everything from automobiles to bananas.
Britto's remarkable career is the focus of a fantastic film by CNN's Great Big Story. For those unfamiliar, Great Big Story is a network of global storytellers "dedicated to inspiring wonder and curiosity."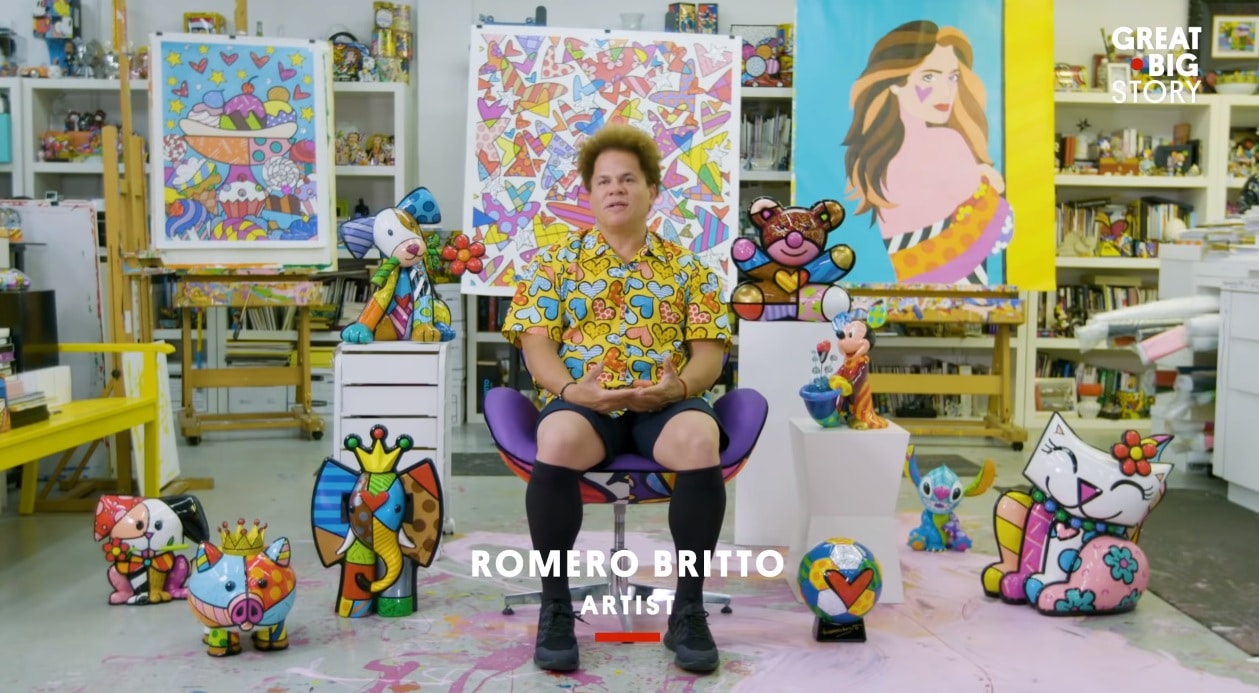 Great Big Story has millions of followers all over social media. According to their mission statement, they're committed to "delivering storytelling and live experiences that shed light on the overlooked and underrepresented, but more importantly the inspiring and feel-good stories that bring people closer together."
With that in mind, it's easy to see why they chose to profile Romero Britto, an artist who has spent his whole career bringing color and optimism into the world.
He told the Great Big Story film crew, "Since I was a kid, I always liked drawing, but I never knew it would change my life."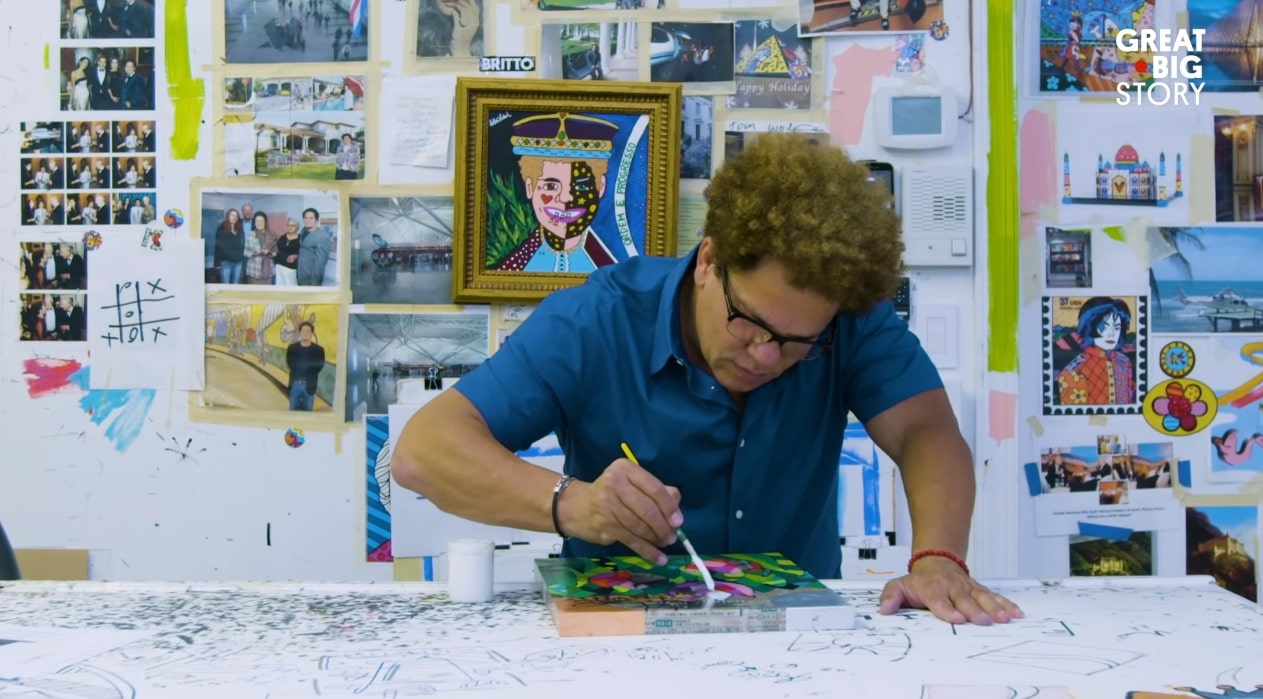 The short film goes on to talk about Britto's childhood, his early days as an artist in Miami, and his incredible philanthropy, which has helped over 250 international charities.
Not only is Britto one of the few contemporary artists who has successfully bridged critical and popular acclaim, but he's also dedicated himself to making the world a brighter place.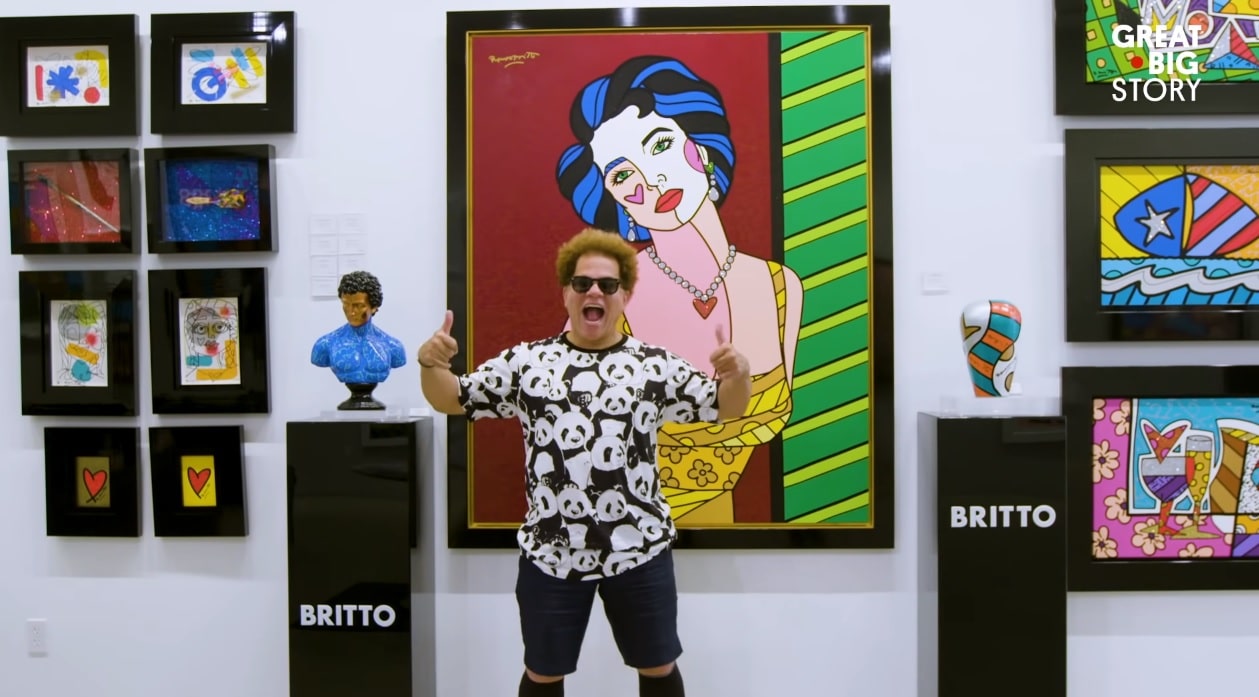 He told the Great Big Story, "People tend to say that if you're colorful and you're fun, you're not serious. But I do think we're all searching for happiness… if we see all the time darkness, when is there going to be the moment of brightness? Everything about my work are things that I think are very pleasing to my eyes, my heart, and make me feel good, because life should be about fun."
If you're interested in collecting the art of Romero Britto, attend one of our exciting online auctions or contact our gallery consultants at 1-800-521-9654, ext. 4, or sales@parkwestgallery.com
Follow Romero Britto on social media
Related Articles and Videos