The Glenns get ready for the Grammys
Marcus and Yolanda Glenn arrived in Los Angeles Thursday to ready themselves for the upcoming events relating to Sunday's 56th Annual Grammy Awards at the Staples Center.
Marcus Glenn – whose work is often infused with musical themes – was chosen to create the official artwork for this year's award show.
The pair took a stroll by the Grammy Museum, reading the names of the great musicians honored along the sidewalk in front of the museum – many of whom have provided Marcus inspiration in his work.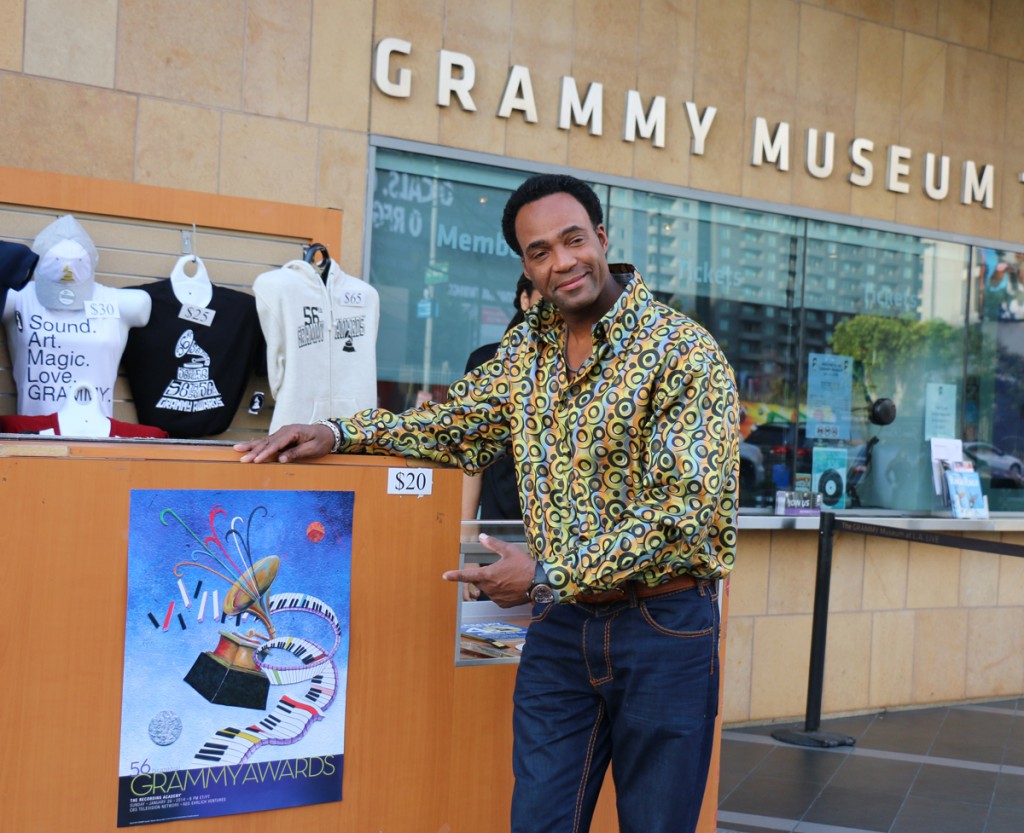 Marcus spotted his work on the Grammy Awards' poster outside the museum. The artwork – "One Nite Outta This World" – is featured on posters, tickets, T-shirts and other official print materials associated with music's biggest night.
Friday for Marcus started with an interview with Paul W. Smith on WJR radio, and a feature story by Kathryn Larson for WWJ CBS Detroit.

Marcus made a one-of-a-kind purse for Yolanda to carry to the MusiCares event and another that she'll hold as the pair make their way down the red carpet on Sunday.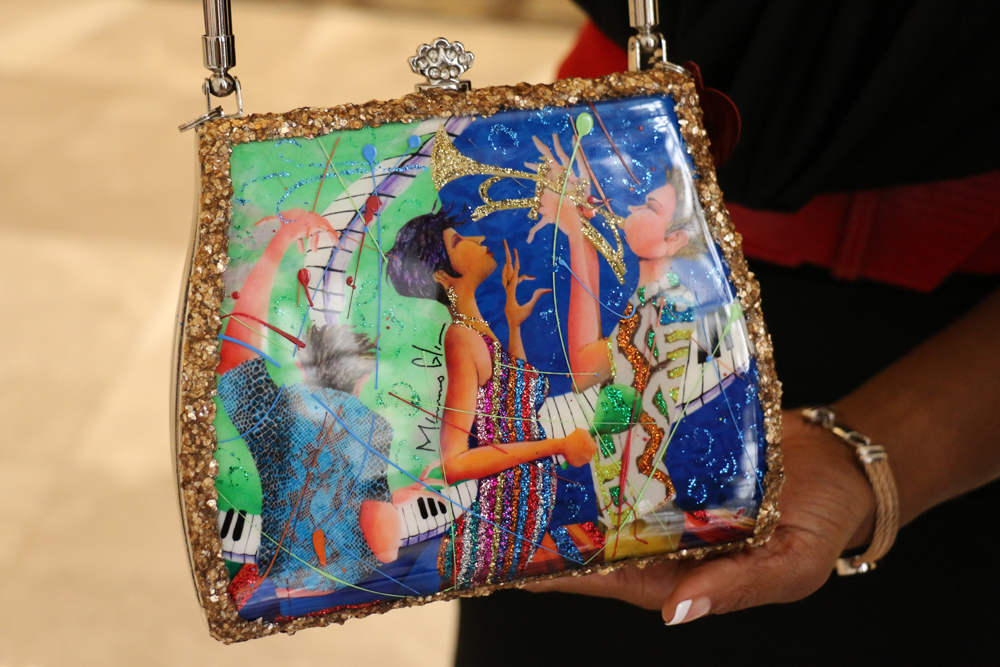 The busy day concluded with Marcus and Yolanda, along with Park West Gallery's CEO Albert Scaglione and president Marc Scaglione, attending the MusiCares event honoring prolific songwriter Carol King.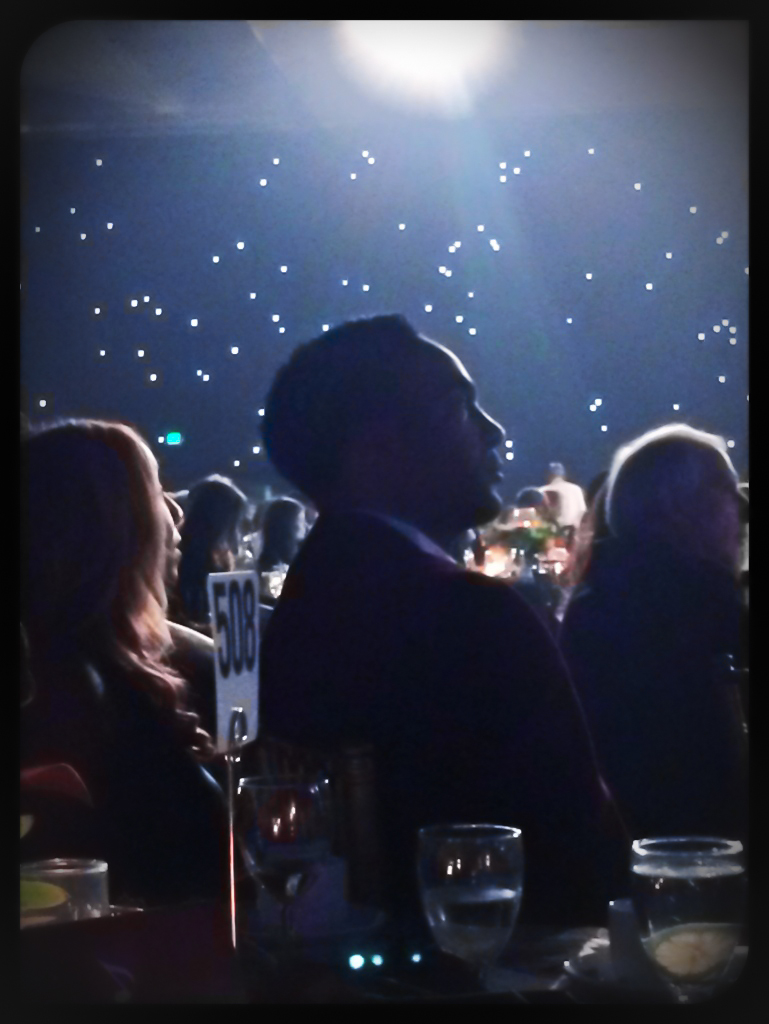 The Glenns enjoyed performances of Carol King's songs by artists including Lady Gaga, Sara Bareilles, Jakob Dylan, Gloria Estefan, Alicia Keys, Jason Mraz, Pink, James Taylor, Train Steven Tyler, will.i.am and more.
Follow Park West Gallery on Twitter for live updates during the Grammy-related events – @parkwestgallery.