The Art of Comic-Con 2012
The eagerly anticipated 43rd annual Comic-Con International took place this past weekend in sunny San Diego, CA. (We were surprised to learn that the popular event was first held back in 1970, making it just about the same age as Park West Gallery!)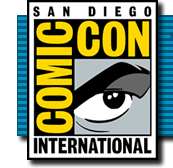 Known for its devoted fans, Comic-Con is an annual conference allowing people to connect with artists, actors and creators of content they love through interviews and panels.
Once seen as an obscure event just for die-hard comic and anime fans, Comic-Con has blossomed into a mainstream event with the increasing popularity of sci-fi and fantasy genres. With big budget comic book-based movies, like "Iron Man" and "The Avengers" becoming so mainstream, production studios have begun to use Comic-Con as a marketing opportunity, helping to make this event—dare we say—cool.
Amid movie stars and writers, however, the art that originally drew so many people to Comic-Con is still showcased. Artists' Alley is the section of the conference that gives attendees the chance to meet creators and purchase art directly from their favorite artists.
It seems like now, more than ever, comics have a huge impact on pop culture as we know it. But comic book art has actually been around for some time. In fact, the first comic book appeared in 1933 and comic strips were around for decades before. Loveable iconic characters like Garfield, Little Lulu, and Blondie all got their start in comics.
If, like us, you were unable to attend this year's Comic-Con but want to experience the art of comic book superheroes, take a look at the Park West Gallery Collection online. Aside from a wide array of animation art, Park West Gallery also offers a number of works by artists like Leslie Lew, whose layered oil paintings of superheroes and pop culture characters are a must-see for any comic enthusiast.
Are you a fan of comic book art? Have you ever attended Comic-Con? Share your experience with us in the comments below.