Stroll Through Monet's Garden at the Detroit Institute of Arts
Claude Monet, a founder of French Impressionism, is arguably one of the most influential artists in history, but he didn't attribute his success to talent alone.
"I perhaps owe having become a painter to flowers," Monet once said.
Many of Monet's works, from his early garden paintings in Argenteuil, France to his famous "Water Lilies" focus on colorful floral subjects. In honor of Monet's 177th birthday, Park West Gallery invites art lovers to take a stroll through Monet's flowers by viewing some of his earliest Impressionist paintings at the Detroit Institute of Arts' exciting new exhibition, "Monet: Framing Life."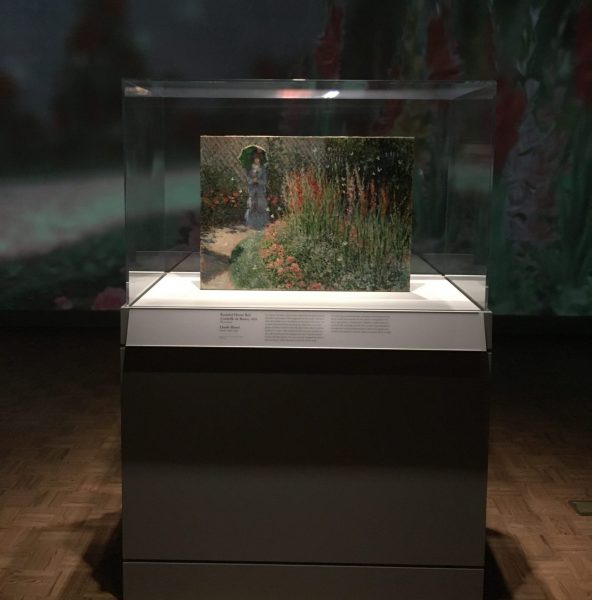 The intimate showcase, on display until March 4, 2018, tells the story of how Monet alongside fellow artist and friend, Pierre-Auguste Renoir, developed the foundations of Impressionism while living in Argenteuil during the 1870s.
The centerpiece of the exhibition is "Rounded Flower Bed," a painting by Monet from the DIA's permanent collection. The work is unusually displayed as a sculpture—presented in a glass case without a frame—allowing visitors to walk completely around the painting to view its historic details on the back of the canvas.
Combined with the sounds of birds chirping and the occasional chugging of a train, the exhibit space transforms into the environment where Monet originally created the en plein air painting.
For years, the painting was known as "Gladioli." Thanks to new research conducted by the DIA, the painting was recently renamed to "Rounded Flower Bed." Guests can view the clues that led to the re-titling on the exposed back of the artwork.
The rest of the exhibition features 10 other paintings by Monet and Renoir, all of which show the early stages of Impressionism.
The exhibition is sponsored in part by the Park West Foundation and Park West Gallery. If you're curious about "Monet: Framing Life," enjoy these exclusive images from the exhibit.
Visit the Park West Foundation or the Detroit Institute of Arts websites for more information.