Meet the Artist: 10 Questions for Rodel Gonzalez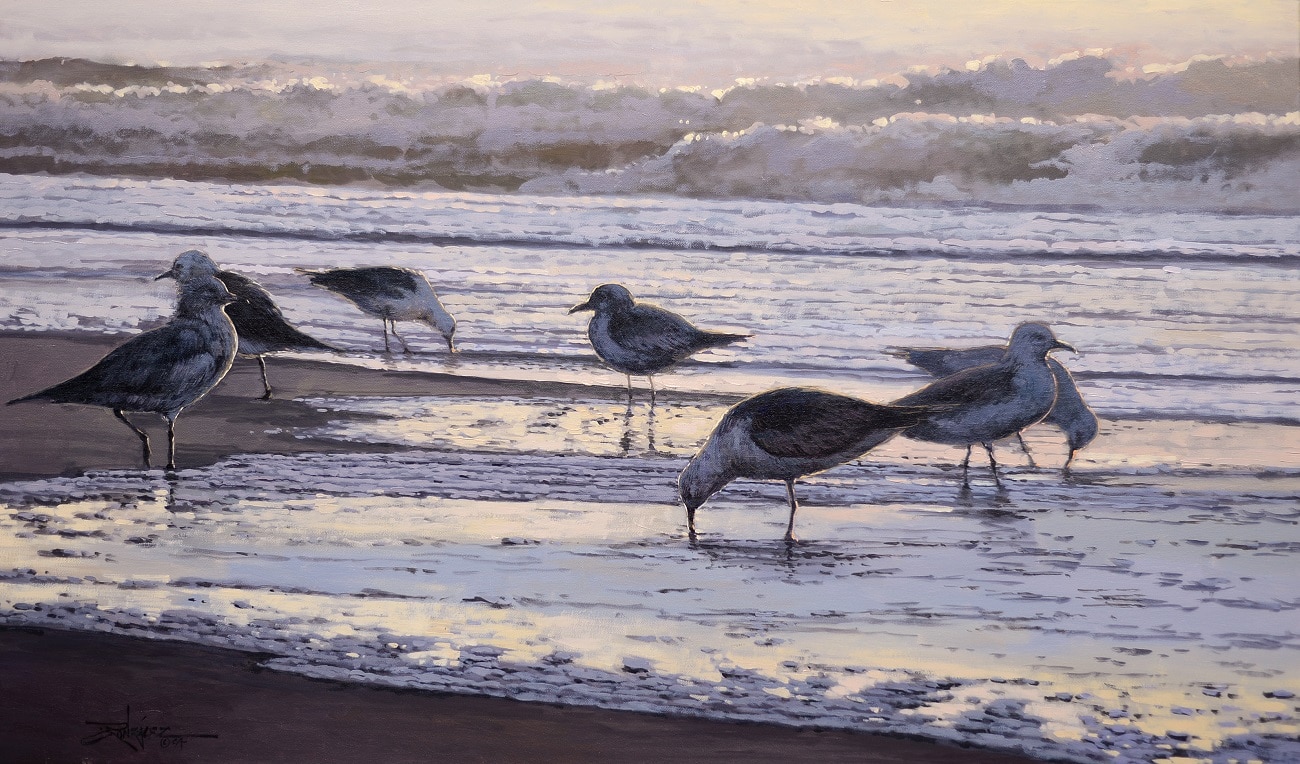 Rodel Gonzalez has an eye for beauty.
Maybe it's because he comes from a family of artists. Or maybe it's because of his intense study as an art student in his native Philippines. Whatever the reason, Gonzalez has developed an international reputation for his mastery of color, form, and composition.
Gonzalez recently talked to Park West Gallery about his influences, his work as an officially licensed Disney Fine Artist, and how he creates his superbly-detailed artwork. If you're not already familiar, we invite you to meet Rodel Gonzalez.
1). When did you first realize you wanted to become an artist?
Growing up in a third-generation family of artists, I knew at the tender age of 5 that I wanted to become an artist.
2). What inspires your art?
I find beauty in common places, whether I'm in my birthplace, the Philippines, or whether I'm in Hawaii, California, or my current home in Florida. I'm always surrounded by breathtaking scenes and countless inspirations that I can't wait to put on my canvas.
3). Have any particular artists influenced your style?
It ranges from countless old masters like Rembrandt, Michelangelo, and Leonardo da Vinci to contemporary artists like Andrew Wyeth or Norman Rockwell, to name a few. A lot of my style today comes from a combination of elements. I've learned from all those artists, but mainly under the tutelage of my grandfather, Felix, and my dad, Ric, who, in my book, were masters in their own right.
4). Both your father and your grandfather were professional artists. What's one of the most important lessons they imparted to you when you began your art career?
There are so many nuggets of wisdom they shared with me through the years. An important quote that my grandpa used to say, which still resonates with me to this day, is "Don't chase after the money, let the money chase you."
There was a time when my dad noticed I stayed away from the easel for a few days because I was having a personal problem. After we spoke, he told me that, when I'm in front of the easel, I should paint my honest emotions. That made me realize that I can paint anytime regardless what I feel in the moment.
5). You often use a dry-brush technique while creating your realist paintings. What's the most challenging aspect of working with dry-brush?
With dry-brush technique, the most challenging part is having the patience to do multiple layers to achieve what I want.
6). You have a fantastic series of paintings based on classic Disney films. Do you have a favorite Disney movie moment?
Yes. The very first painting I did—called "Moments Away"—was inspired by the movie Cinderella. It's very special because it paved the way for me acquiring the Disney license. I am drawn to movies which I can relate to in my personal life, like The Lion King or Dumbo.
7). In your studio, do you have a favorite art supply? A paint or a tool that you find yourself returning to again and again?
Currently, I love using my humongous easel that can be moved sideways or up and down with ease.
8). What do you want collectors to take away from your art?
All art conveys an emotion. I want my collectors to visualize and feel the beauty of my creation as I see it. The most common comment I get from my collectors is, "I was attracted by the ocean waves but what caught me is that you created a different perspective that makes me want to wade into the water."
9). What do you enjoy doing when you're not painting?
Prior to my art career, I was a professional musician for 18 years in Manila, Philippines. I formed two bands named Side A and Second Wind. Side A made a big mark in Philippines and around Asia. Needless to say, I love to play my guitar and sing. I love to play golf, travel, and wine and dine with my family.
10). Do you have a favorite color?
I'm drawn to warm colors like oranges and yellows.
To collect the art of Rodel Gonzalez, register for our exciting weekly online auctions or contact our gallery consultants at (800) 521-9654 ext. 4 or sales@parkwestgallery.com.