Olympic Action, In Artwork?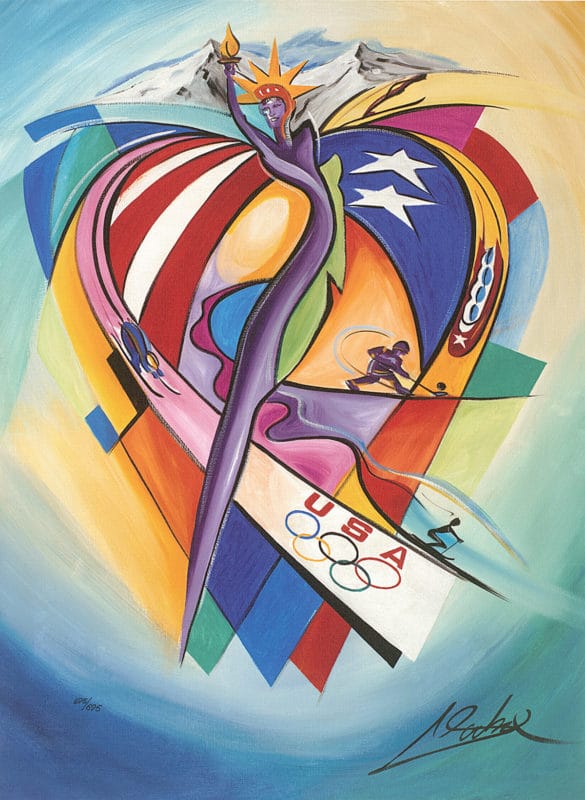 The intensity, the excitement, the action.
True, these expressions could easily be used to describe the heroic efforts of athletes currently competing at the 2008 Olympics in Beijing, China. But in reference to artwork?
Famed pop artist and "action painter," Alfred Gockel, was commissioned by the United States Olympic team to create an official piece of artwork for the 2006 Olympics in Turin, Italy (available exclusively through Park West Gallery). His artwork was inspired by the greatness of winter Olympic sports including skiing, bobsledding, and hockey. His use of amazing style, flair, and color help to depict his vision.
"Painting is like tennis. You have to practice a lot and you have to practice everyday. With my artwork, I cannot get a feeling or idea and keep it for four weeks. I work on it and don't stop. I leave the studio when it's ready.
Because of my strong use of color, people get a positive feeling about my work. It's fun and exciting. There is a degree of energy in my brushwork that people can relate to. I like to think of it as work that will recharge your mind every day. . . Art both influences culture and imitates it. I am influenced by the colors, symbols, textures, fibers and designs used by different cultures around the world." —Alfred Gockel