Oahu Artist Crissia Vaughn Wins Park West Gallery's 2022 Made in Hawaii Contest
The Park West Fine Art Museum & Gallery in Waikiki is proud to announce Oahu native Crissia Vaughn as the grand prize winner of its 2022 Made in Hawaii artist search competition.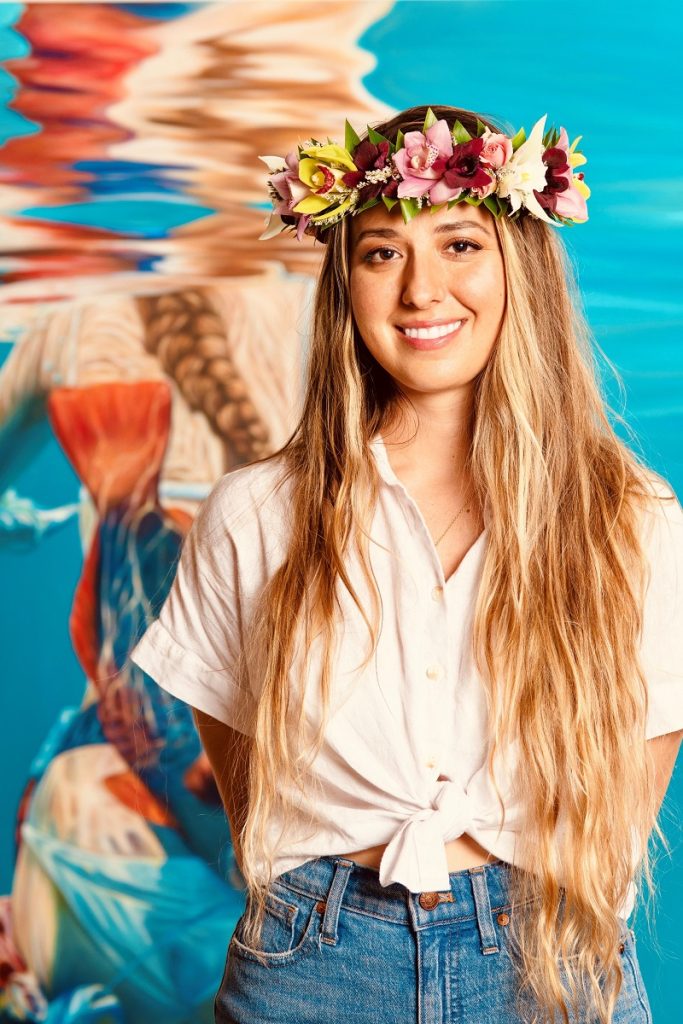 Vaughn has won the offer of a year-long contract with Park West Gallery, the world's largest art dealer, and an exclusive 3-month exhibition at Park West's Waikiki gallery where her artwork will hang next to masterworks by artists like Pablo Picasso and Pierre-Auguste Renoir.
"We were blown away by Crissia's paintings," said John Block, Park West's Executive Vice President. "The level of photorealism Crissia brings to her subjects is incredibly impressive. We look forward to bringing Crissia's art to the rest of the world and exhibiting a homegrown Oahu talent in our gallery."
Vaughn was born and raised on Oahu and graduated with her BFA from the University of Hawaii at Manoa in 2021. She is a photo-realist oil painter, and her winning compositions wonderfully capture dreamy, intricate portraits of her local spearfishing dives.
Vaughn was selected out of hundreds of submissions from fellow Hawaiian artists as one of the contest's Top 10 semi-finalists. After two weeks of public voting, Vaughn and two other finalists moved onto the final round of the competition. Ultimately, Vaughn was awarded the final prize by a panel of distinguished judges, which included Block, Arturo Torrez, Park West Hawaii Director, Morris Shapiro, Park West's Senior Gallery Director, Pam Davis, Publisher of Oahu Concierge Magazine, Trini Kaopuiki Clark, President & CEO of Make-A-Wish® Hawaii, and others.
Upon winning, Vaughn said, "Thank you, Park West, for this gift of an opportunity! I am so excited and honored to share more of my work with the community and represent women spearfishers, along with the sustainable harvest through my art."
Last year's Made in Hawaii winner, Oahu artist Chris Sebo, signed with Park West Gallery, and his artwork is now regularly on display at the Waikiki gallery.
Vaughn's winning artwork is also currently on display at the Park West Fine Art Museum & Gallery, located at the famous Waikiki Beach Walk, which is open daily from 11 am to 10 pm. For more information, visit www.parkwestgallery.com/hawaii or call 808-859-4871. You can see more of Vaughn's extraordinary artwork on Instagram or on her website.