New York Artist Lara Ivanovic wins Park West Gallery's 2023 Painted in New York Contest
Lara Ivanovic voted the winner and takes the top prize in Park West's first annual Painted in New York artist search contest. Ivanovic will be offered a year-long contract with the world's largest art dealer and the opportunity to display her winning works inside the Park West Fine Art Museum & Gallery in New York.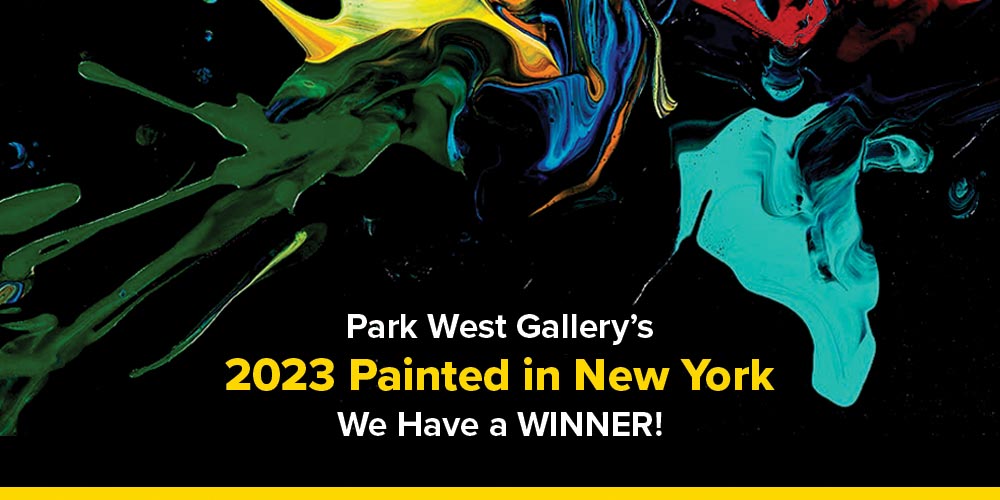 New York, NY (August 7, 2023) – The Park West Fine Art Museum & Gallery in SoHo is proud to announce New York native Lara Ivanovic as the grand prize winner of its 2023 "Painted in New York" artist search competition.
Ivanovic has won a year-long contract with Park West Gallery, the world's largest art dealer, and an exclusive 3-month exhibition at Park West's SoHo gallery where her artwork will hang next to masterworks by artists like Pablo Picasso and Pierre-Auguste Renoir at Park West SoHo's new 4,000 sq ft, two-level art museum and gallery. 
"Congratulations to Lara Ivanovic, our first Painted in New York winner!" said John Block, Park West's Executive Vice President. "We're thrilled to welcome her to the Park West family of artists, and we are so excited to display such a homegrown New York talent in our gallery."
Ivanovic was selected out of hundreds of submissions from fellow New York artists as one of the contest's top 10 semi-finalists. After two weeks of public voting, Lara and two other finalists moved onto the final round of the competition.
Ultimately, Ivanovic was awarded the final prize by a panel of distinguished judges, which included Block, Park West New York Gallery Director, Martin Botha, and artists Mark Kostabi, Viktor Shvaiko, and Booboo Stewart. 
Emerging artist, Booboo Stewart's artwork is also currently on display at the Park West Gallery SoHo, located at 411 W. Broadway St. between Spring St. and Prince St and is open daily, from 10 am to 6 pm. For more information, please visit ParkWestGallery.com/NewYork or call 917-287-4351.