New Study Reveals Artists Have Structurally Different Brains
Calling someone "right-brained" is another way of implying they actively use the creative side of their brain compared to the analytical "left" side. A new study cited by the BBC suggests artists don't use different parts of their brains, but instead their brains are structurally different.
A study published in Neurolmage compared the brain scans of 21 art students and 23 non-artists. The results revealed the artists had more neural matter in the cerebellum and the supplementary motor area — areas of the brain associated with fine motor movements and visual imagery.
"The people who are better at drawing really seem to have more developed structures in regions of the brain that control for fine motor performance and what we call procedural memory," lead study author Rebecca Chamberlain tells the BBC.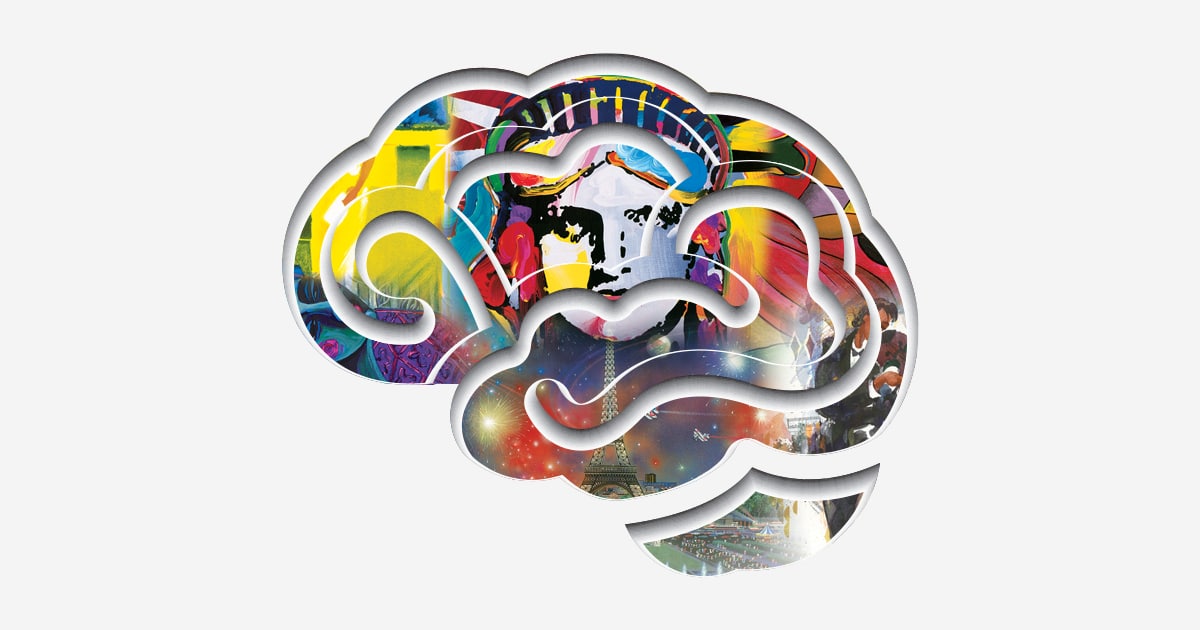 The increased matter was found on both sides of the art students' brains. Leaders of the study suggest these findings further disprove the common anecdote that creative people mainly use the right side of the brain while analytical people supposedly use the left side.
Despite the study's findings, scientists are not able to conclude how much artistic talent is inherited compared to talent that is learned. A look at the Park West family of artists demonstrates how artistic talent can be innate and forged through education and mentorship.
World-renowned kinetic artist Yaacov Agam is considered a highly influential modern artists. Before developing his transcendent artwork, Agam studied at the prestigious Bezalel Academy of Art and Design in Jerusalem. In addition to his classroom education, Agam was mentored under Bauhaus' color-theoretician Jonannes Itten and innovative sculptor Max Bill.
Other Park West artists have gained artistic expertise without stepping foot inside an art school. Art prodigy Autumn de Forest began painting when she was 5 years old. Without any formal training, now 15-year-old Autumn has displayed her art at exhibitions around the world. The artist was also recognized by the Vatican for her artistic and charitable endeavors.
Wildlife conservationist Andrew Bone is known for his photo-realistic paintings of African animals. Although he executes his highly-detailed artwork with exact precision, Bone never took classes to learn his impressive craft. Through his captivating portrayals of animals, the artist draws attention to many different endangered species and encourages conservation.
Whether or not someone is born an artist or works to become one, expressing one's self creatively is proven to relieve stress, encourage positive self-image and maintain a healthy mental state.
Find artwork from highly-educated artists and self-taught contemporary masters alike at Park West Gallery by contacting our gallery consultants at sales@parkwestgallery.com or (800) 521-9654 ext. 4.