Meet Walfrido: Our Exclusive Interview with the Seascape Artist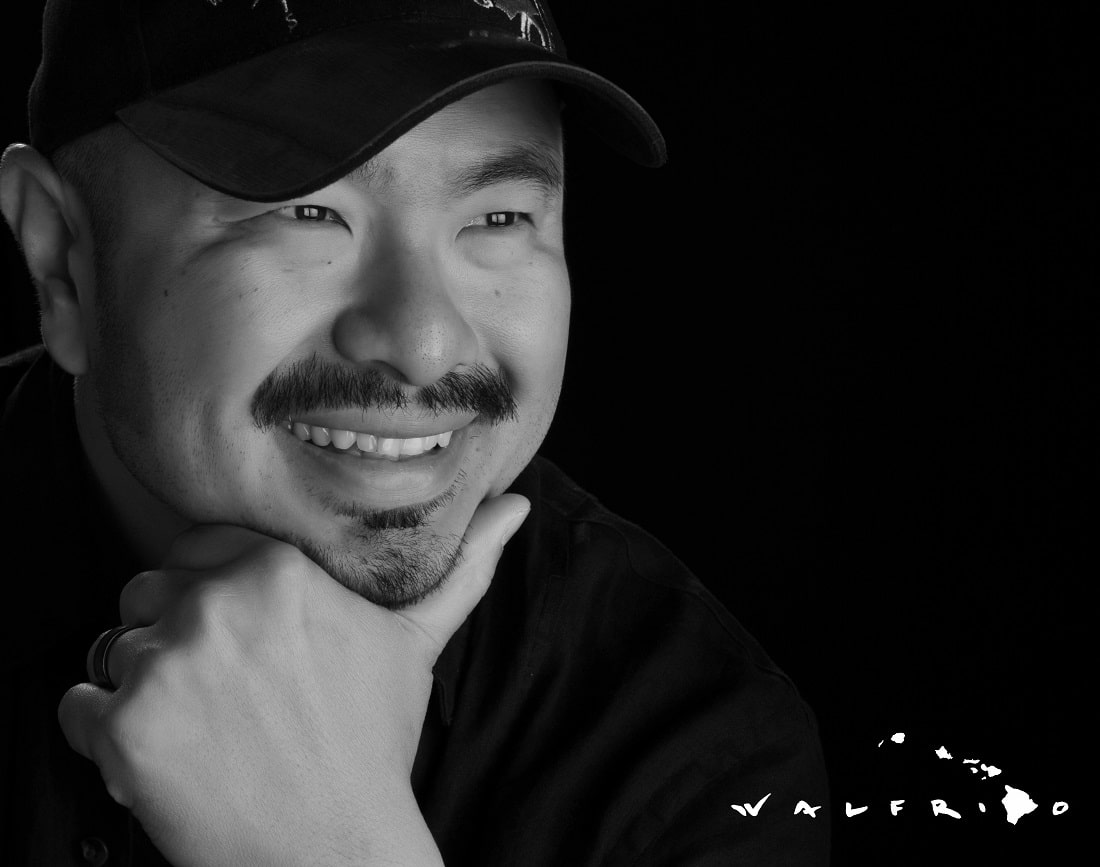 In his youth, the artist Walfrido was lucky enough to find the ideal artistic mentor—his father.
A second-generation artist, Walfrido is the son of acclaimed artist Edgardo F. Garcia and, under his father's tutelage, he was able to literally learn at the feet of the master.
Today, Walfrido is one of the world's leading seascape artists, known around the world for his stirring depictions of the ocean, lava in motion, and captured moments in the tropical sun.
The artist was kind enough to recently talk to us about his inspirations, his father's early advice, and what it takes to accurately paint the ocean. We invite you to meet Walfrido!
1). When did you first realize you wanted to become an artist?
My desire to become an artist started with my father, Edgardo F. Garcia, who is an artist himself. When he showed me how to paint a seascape and when I started surfing, those two things inevitably started my journey as an artist.
2). What inspires your art?
Lighting—sunlight, moonlight, daylight, candle-light, lava-light, and night-light. Basically, luminescence fuels my art and, combined with nature, that's what makes me tick.
3). Have any particular artists influenced your art?
Beside my father, my studies in art history have led to many artists having an influence on me from Rembrandt to Van Gogh. It's safe to say all my contemporaries have influenced me in ways unimaginable. Though they may be in different fields, each one has something to offer and learn from.
4). You're a second-generation artist. What was the best piece of advice your father gave you when you began your art career?
Best advice I ever got from my father was "Anything before the age of 30 is practice, so don't be afraid to go for it."
That led to a reckless abandon and the pursuit of perfecting my craft without fear of failure.
Also "Practice does not make perfect. Correct practice makes perfect."
5). You describe your art style as "Romantic Luminism." How would you describe Romantic Luminism to someone who's never heard of it?
It is the light of romance. I believe that setting a good tone and mood in a painting can help put people in a loving, peaceful, and joyous state of mind. I try to make my paintings so beautiful that you would want to share them with your loved ones. It has been a very key element in my art.
6). Your seascapes are breathtaking. What's the most challenging aspect of painting the ocean?
My father once said, "If you pick up water in both hands, you will see right through it to your hands." So, water is defined by what is around, underneath, and in it. To capture flowing moving energy in a transparent matter, you have to feel the cycle and the rhythm of the water. It doesn't hurt either to spend as much time as you can at the ocean's edge, lake side, or near waterfalls.
7). In your studio, do you have a favorite art supply? A paint or a tool that you find yourself returning to again and again?
Yes, music and coffee. After the session, an adult beverage.
8). What do you want collectors to take away from your art?
To glance at my paintings and feel the moment when they're home. My art is many things—from adoring beauty to the desire to be in the most ideal place at all times.
9). What do you enjoy doing when you're not painting?
Traveling, looking for inspiration, and family time. I have a love/hate relationship with golfing when I'm not painting. I don't surf as much as before, but still do enough to stoke the fire.
10). Do you have a favorite color?
Rainbow.
To collect the artwork of Walfrido, contact our gallery consultants at (800) 521-9654 ext. 4 or sales@parkwestgallery.com.