Martiros Manoukian: Nature, passion and breaking rules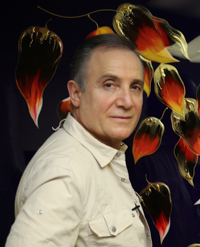 Meet Martiros Manoukian. The Armenian-born artist's work is collected worldwide, and he's recently joined the Park West family of artists.
Martiros fearlessly combines color and materials to reflect beauty, mood and movement — key elements of his work. His artistry celebrates his love of life – and of freedom – echoing at times the antiquity of his homeland combined with clean, contemporary line and imagery.
Martiros says artists don't like to follow the rules.
"I make the rules in my studio and then I break the rules in my studio," he said. "That's when I'm happy, because this is my kingdom."
He feels fortunate to have a small place in the big world in which he can create the art he is moved to make.
For him, art is about love, passion and nerve.
Martiros considers all artists part of a beautiful bouquet: each one bringing their unique flowers to the art world. "These are my flowers, and each one is different. There is no second or same rose. And there is no second artist," he said. "There is no second Martiros. What I do is totally different."
Since immigrating to the United States in 1987, Martiros has experienced the artistic freedom and success of which he could only dream under the communist political system of his homeland.
"You could not paint as you wanted to or do as you wanted to," he said. "I don't like to talk about that – because it's the past. I was dreaming to come to the United States because I could make it here," he said.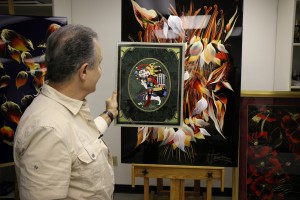 When Martiros was learning his craft, students were required to copy the minutest elements of the great masters' work to learn about technique and detail. He says an artist has to add to that. "We don't have to follow to become a better Monet and Picasso. They are the best Monet and Picasso," he said. "We just add ourselves and become the best artists we can be. Those who come after me – they cannot copy me – they have to add to it," he said.
Even with the constraints he experienced as an artist in the former Soviet Union, Martiros remains grateful for the six years of intensive training he received at the Academy of Art in Yerevan. There, he learned about what he calls the "whispering of the artists," when he recognized the profound gifts the masters have shared through their art. "You cannot even imagine a human being can do that," he said, recalling his careful analysis of centuries-old technique. "And how can you paint better than Raphael?" he asked. "It's impossible. You are not Raphael – you are you.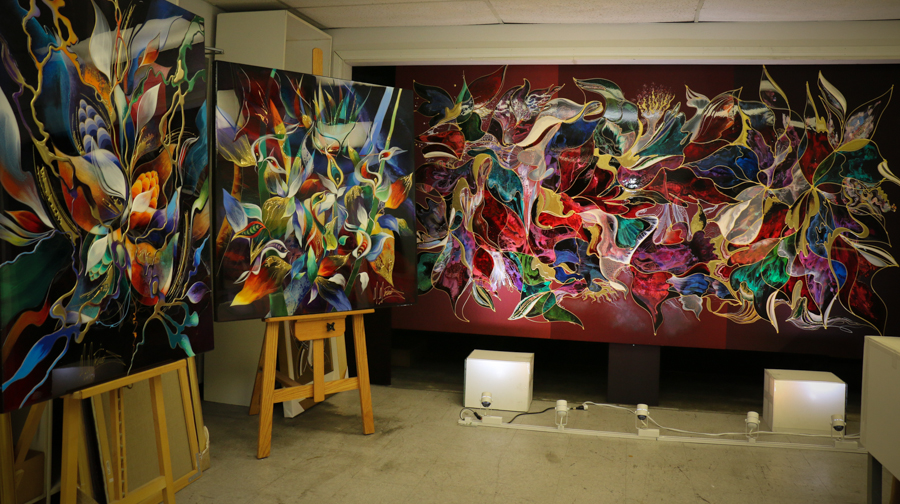 "Only Rembrandt can paint like Rembrandt. It's not all of a sudden. That's why what's important to an artist is the end." He says art is less about the process, and more about the result. "The most important thing is that you get there," he said. "We have to squeeze ourselves to get to that point." He frequently finds himself challenged to do something new. "Maybe someday, people after me will name my style." He explained that he doesn't know what his art's "-ism" may be eventually be, then laughed, "My English is not too good, my art speaks better English."
In his artwork, Martiros likes to mix materials that aren't often considered comparable in painting. His philosophy is if you can put people together and they can get along, you can do the same in art.
"Even if they don't work together, I make them work together," he smiles. "It's all just tools and there are no rules for me in art." Martiros considers line the most important element of art and nature the best teacher.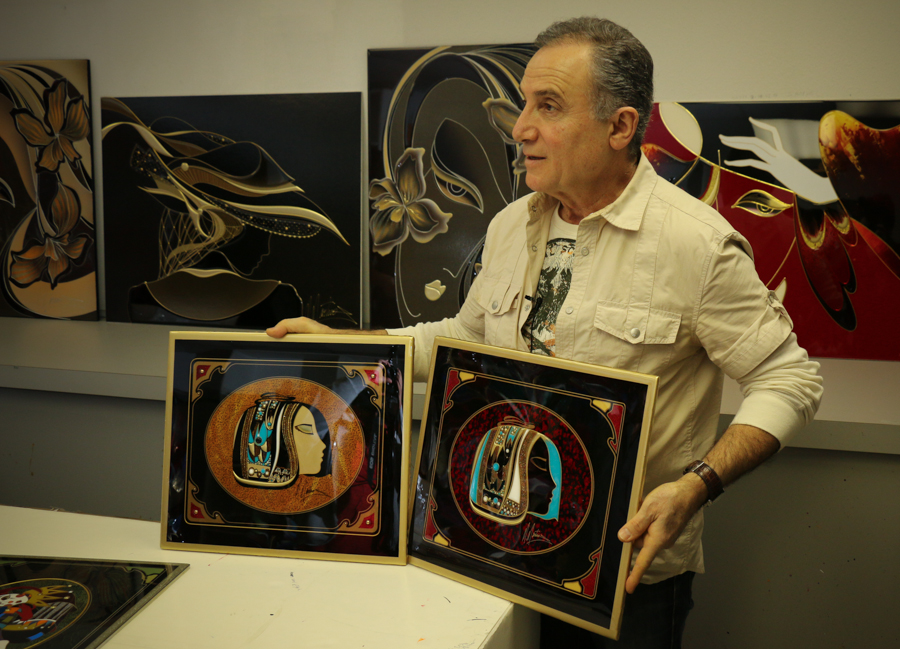 His study of the masters has influenced his work but he says not one more than another, which is reflected in his art's diversity. "About 10 years ago, I wasn't doing this, now I am doing this. Tomorrow I will do something else that I'm not doing today."
His advice for young artists? "Just follow what your soul is telling you to do and do not cheat your dreams," he said.
"You never know how far you can go with art," he said. "I'm still challenged to climb."