Mark Kostabi Calls Monthaven Exhibition "The Best Show I've Ever Had": VIDEO
Earlier this year, one of today's most famous contemporary artists held a special exhibition in Tennessee, and the results were spectacular.
Park West Gallery and the Park West Foundation were proud to sponsor "Mark Kostabi: Provocateur & Healer" at the Monthaven Arts & Cultural Center in Hendersonville, Tennessee this past May and June. While the Nashville area may seem like an odd fit for an artist so closely tied to New York City, even Mark Kostabi had to admit that Monthaven was an ideal venue for his artwork, calling it "the best show I've ever had."
You can hear Kostabi's thoughts on "Provocateur & Healer" and take an inside look at this fantastic exhibition in this exclusive video:
"Mark Kostabi: Provocateur & Healer" featured 42 paintings, all created in the 21st century, by the internationally recognized artist who was one of the key players in New York's East Village art scene of the 1980s. As a young artist, Kostabi took his cues from Andy Warhol, whose "Factory" was a prototype for making art according to a business model.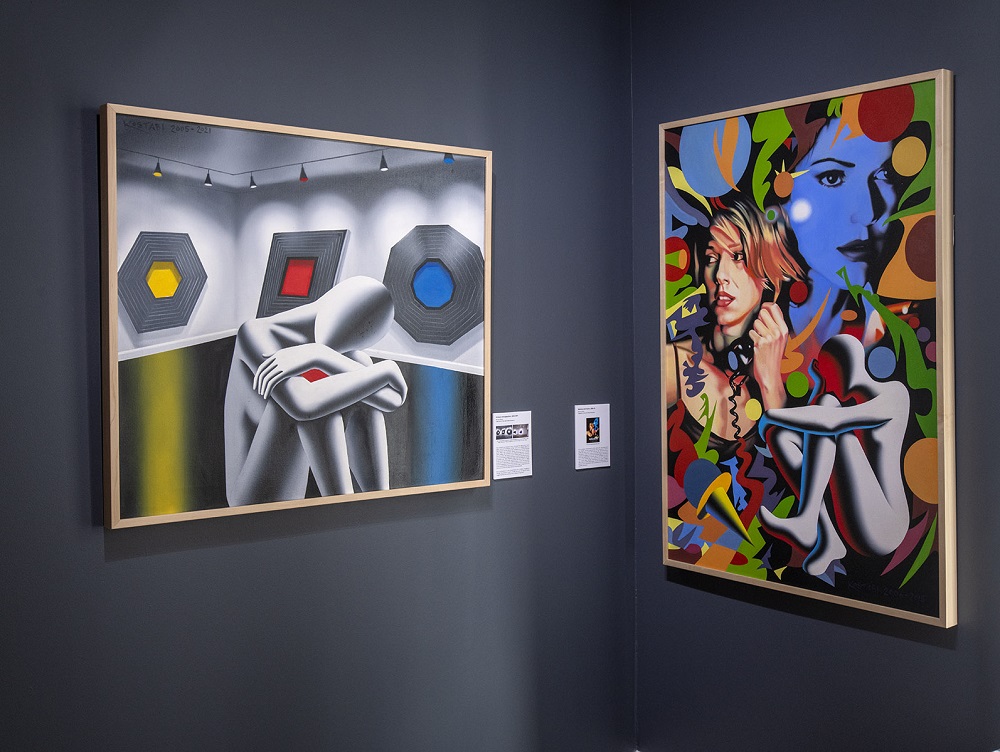 Early on, Kostabi developed a practice of employing a team of creative thinkers and skilled technicians to assist him in the production of his art. Interested in getting feedback from potential audiences about "what to paint," Kostabi conducted market research by showing his sketches around, inviting comments and suggestions about his imagery and ideas. This led to building his own style or "brand," which consists of faceless figures who engage in allegorical or metaphorical narratives.
In 1988 he expanded his enterprising approach by founding a production facility, known as "Kostabi World." More recently, he developed a TV game show where participants title his paintings.
In "Provocateur & Healer," Kostabi's anonymous figures were placed in situations that invited viewers to reflect upon a wide range of topics, including art history, the art market, music, the environment, politics, technology, recreation, spirituality, and love. The works also explored human attributes such as isolation, desire, alienation, greed, and faith.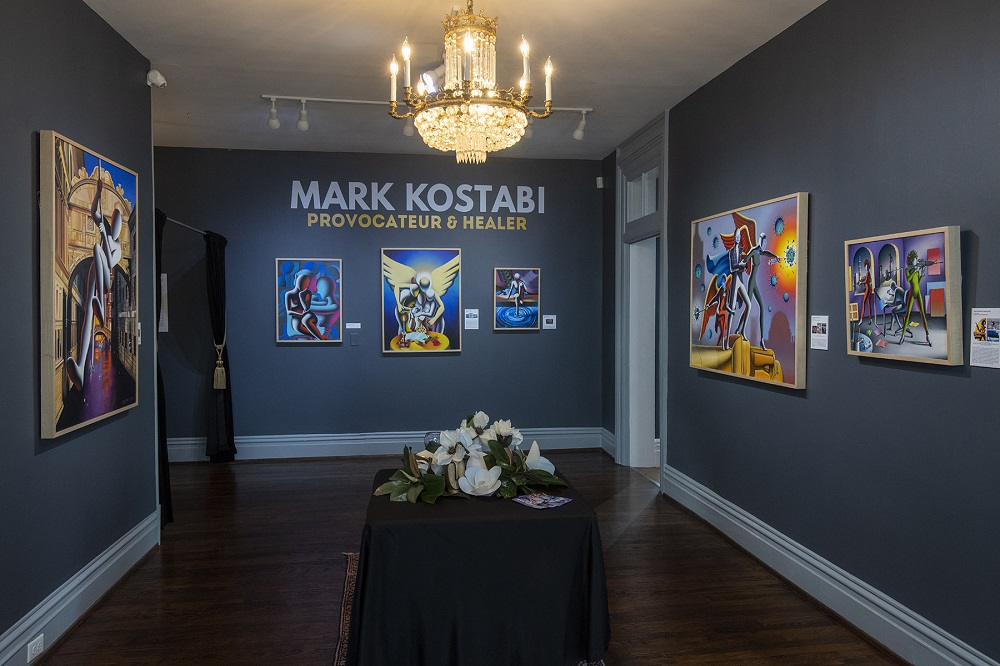 Executed mostly in bright and sometimes psychedelic colors, Kostabi's paintings possess an aesthetic sensibility that reflects the high-tech domination of the 21st century.
By all accounts, his debut at the Monthaven Arts Center was a triumph, introducing a whole new generation of art lovers to the signature Mark Kostabi style.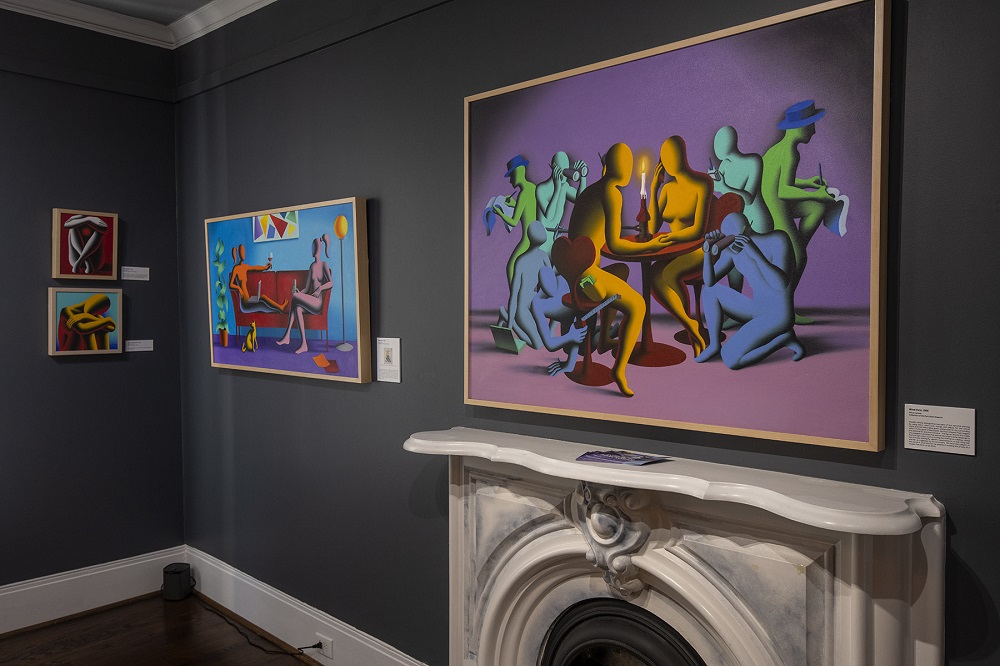 If you are interested in collecting the art of Mark Kostabi, you can attend one of our weekly online auctions or contact our gallery consultants at (866) 603-4499 ext. 4 during business hours or sales@parkwestgallery.com.