Leslie Lew releases adult coloring book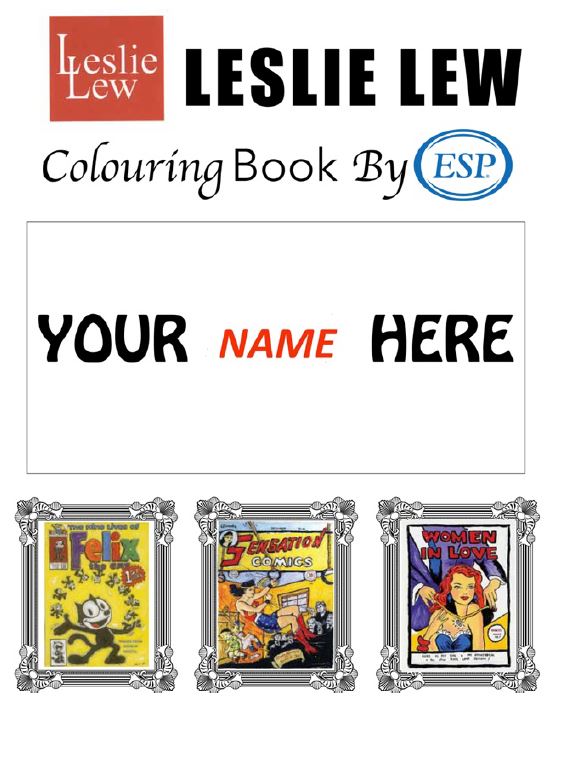 Park West Gallery artist Leslie Lew is encouraging others to put their own artistic spin on her art with the release of a coloring book.
The 25-page book features images based on sculpted oil paintings from Lew's 30-year career, including artwork featuring icons such as Superman, Mickey Mouse, and Felix the Cat in her works. In fact, most of the works found in the book have been available through Park West.
"I remember years ago when my son was 4 he asked me a funny question," she says. "'Hey Mom, what was it like in the "Black and White Days?' This gave me an idea – why not do a coloring book?"
Adult coloring books have spiked in popularity, so much so that the world's largest wooden pencil manufacturer, Faber-Castell, reports they are experiencing "double-digit growth" in sales and have increased production to keep up with the demand for colored pencils.
Adult coloring books are now found throughout the world in a variety of venues, including bookstores, museums and even hospitals. They are considered to be a relaxing and meditative hobby that also invokes creativity and childhood nostalgia.
"Black and white has always intrigued me, as I use a lot of black outlines," Lew says. "Combining that idea with the themes of childhood and popular culture that I use in my work, a concept of creating a coloring book was perfect."
Lew joins fellow Park West artists Romero Britto and Simon Bull, who have released their own versions of coloring books. Lew's book will be offered in Barnes and Noble, Children's Learning Centers, the Museum of Modern Art and more.
Lew paints in a technique she calls sculpted oils, using thick, sculptural swirls of color to capture the essence of her subjects, whether it is of popular products, comic books or cartoon characters. View and collect her artwork with Park West Gallery.