How the Masters Changed Art History
How does one credit a great artist?
Ascribing artistic greatness is no simple task. The definition itself is relative to the time and place of an artwork's creation. Undoubtedly, it would be difficult to objectively compare the artistic triumphs of potters in ancient Greece, the delicate veneer of chapel frescoes or to the elated impressions of Paris' Golden Age.
Even so, the history of art hinges on certain achievements, preserving them as relics of humankind, revealing their ubiquity across cultures, and lastly, casting their creators as those at the pinnacle of intellectual and creative achievement known as the Masters.
Learn more about some of the greatest figures in artistic achievement with these five Master artists.
Rembrandt van Rijn (1606 – 1669)
Rembrandt van Rijn is widely considered to be the great Master of the Baroque Age. The Dutch visionary possessed a deep technical understanding of artistic practices as well as a devoted empathy toward his subjects, encouraging an incredibly prolific and versatile career across many media.
Through his art, Rembrandt endowed ordinary laymen with imperfect nobility. Standing as a testament to the human condition, the artist's portraits cast a comprehensive vignette on the episodic triumphs and burdens of mankind. Unlike his contemporaries, Rembrandt was capable of capturing the brutal physical truth of a subject, while also using light and chiaroscuro as a means to illustrate corporeal transcendence.
Though commonly revered for his portraiture, Rembrandt remains one of history's most innovative and influential printmakers. The artist created more than 300 etchings during his lifetime depicting biblical scenes, landscapes and self-portraits. Rembrandt's etchings continue to astonish viewers with their virtuosity, subtle illumination and dramatic presence.
How Rembrandt van Rijn Changed Art History: Advanced the artistic conception of light and shadow, also known as chiaroscuro; instituted the notion that portraiture could be psychologically revealing; innovated the medium of etching.
Francisco Goya: (1746-1828)
Famed Spanish court painter Francisco Goya is historically regarded to be the catalyst of Modernism, creating artwork defined by unapologetic realism, somber detail and social consequence. Goya uncompromisingly captured the horrors of war and the darker side of human nature, inspiring later generations of artists who sought truth in realism. Goya's commentary, although oftentimes unflinchingly bleak, initiated the notion of the artist at the "front guard" of socio-political strife.
Goya gained artistic acclaim through his appointment to the esteemed Royal Academy of San Fernando in Madrid in 1780. He later became a commissioned favorite amongst Spanish and Napoleonic rulers. In 1786, Goya became the official painter of King Charles III and was named court painter to his successor, Charles IV, in 1789.
Aside from being an adept painter, Goya was also a prolific printmaker. Using the medium of etching, he captured the horrifying atrocities of the French and Spanish conflict, Spanish customs such as bullfighting, and critiqued the nature of man. The series "Los Desastres de la Guerra," "Tauromaquia," "Los Caprichos," and "Los Proverbios" brutally demonstrate Goya's talents in the medium.
How Francisco Goya Changed Art History: Garnered the notion that art could document and react to socio-political injustices; enacted a dramatic shift in audience where art was no longer entrusted solely to the ruling class; called for a shift in subject matter toward darker studies.
Marc Chagall: (1887-1985)
Widely considered to be lithography's innovator, the Russian-born artist, Marc Chagall, revolutionized and redefined the bounds of color lithography. Chagall's efforts proved that printmaking could rival the artistic achievements found in paint, not only in its technical refinement but also in its emotional charge.
Chagall created his own style – equally poignant and poetic – employing techniques characterized by Cubism, Fauvism, Symbolism, and Surrealism, while abiding by his own unique expressions.
Renowned art publisher, Ambroise Vollard commissioned Chagall to illustrate Nicolai Gogol's "Les Ames Mortes", Jean de la Fontaine's "Fables," and an extensive illustration of the Bible,  considered to be one of Chagall's most evocative artistic achievements.
How Marc Chagall Changed Art History:  Rejected the tenets of the modern art movement and instead appealed to narrative and allegory; reawakened art's poetic capabilities.
Pablo Picasso (1881-1973)
No artist changed the course of art history with such velocity as Pablo Picasso. Initially drawing inspiration from the foreboding facades of Iberian sculpture and the drastic color contrasts of Paul Cézanne, Picasso created a style that was simultaneously jarring, upsetting, romantic, poignant and revolutionary.
Unquestionably one of the greatest and most influential artists of the 20th century, Picasso lived several lives artistically. Picasso co-founded the Cubist movement alongside George Braque, invented constructed sculpture, co-invented the widespread use of collage, and helped foster a wide variety of styles through his successors.
Picasso was exceptionally prolific throughout his long life. The artist's immense body of work  estimates approximately 1,885 paintings, 1,228 sculptures, 2,880 ceramics, and roughly 12,000 drawings, many thousands of prints and numerous tapestries and rugs.
How Pablo Picasso Changed Art History: Helped develop and explore dozens of artistic theories, techniques and ideas; deconstructed conventions of perspective that dominated painting for centuries; revolutionized attitudes toward the depiction of form, dimension and space.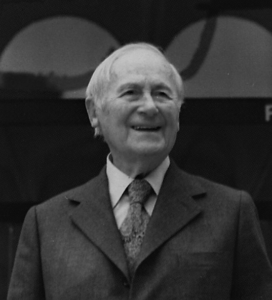 Joan Miró: (1893-1983)
The Spanish Surrealist Joan Miró stood at the cusp of Modernism's jolt in the early 20th century. Miró, alongside Salvador Dali, Max Ernst, Yves Tanguy, and Andre Breton – the founder of the Surrealist movement – turned the world inwards to explore its most fundamental parts. Seeking sanctuary from the palls of the world-at-large, the Surrealists enlisted a philosophic study of the world on a more granular, microscopic level, where biology created a unique psychological universe for every individual.
In favor of upsetting the visual elements of established painting, Miró found inspiration in Catalan folk art, the art of children, and the subconscious mind, thereby developing a new kind of pictorial space. In Miró's imagery, he abandoned traditional precepts of representation for an exploration beyond the material realm. Often working with a limited palette of primary colors, Miró was one of the first artists to suggest that color could be a subject in itself.
Miró's talents spanned all mediums as he exhibited mastery in painting, lithography, etching, ceramics, sculpture, and in the creation of larger-than-life murals.
How Joan Miró Changed Art History: Explored the visual boundaries of psychoanalytic study; created an entirely non-representational artistic style; initiated the notion that color possessed narrative qualities.
Park West Gallery offers the unique opportunity to collect limited edition artworks from your favorite Master artists, such as Picasso, Miró, Rembrandt, Chagall and Goya.
Contact our gallery consultants at (800) 521-9654 ext. 4 or sales@parkwestgallery.com  to learn more about collecting art from the Masters.