Collect the Breathtaking Art of Slava Ilyayev During our 2018 Fall Sale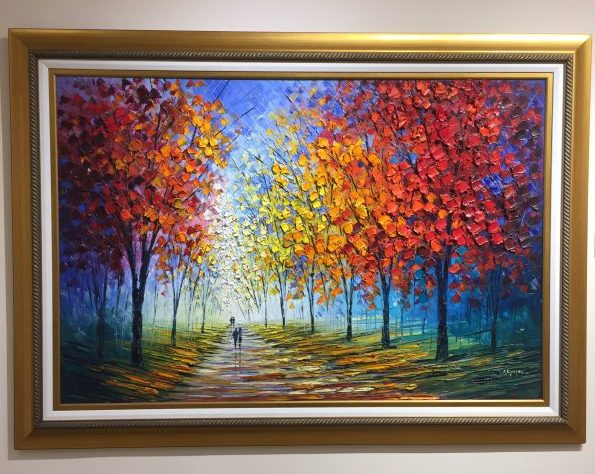 Incredible color, dynamic textures, and a magical sense of romance. Experience these sensations with the art of Slava Ilyayev during our 2018 Fall Sale.
This limited-time sale features more than 40 vivid works of art by Ilyayev, giving our collectors access to an exclusive selection of 34 one-of-a-kind paintings and high-quality graphic works.

The 34 paintings are prime examples of Ilyayev's masterful ability to build rich compositions that literally emerge from the canvas. By layering thick swathes of oil paint with a palette knife, Ilyayev adds an extra layer of dimension, creating dramatic contrasts that give his paintings an unforgettable depth and weight.
Ilyayev's singular creative process means that his works can take up to a year to fully dry. As such, one-of-a-kind paintings by Ilyayev aren't always available, making our Fall Sale your perfect opportunity to finally collect a unique Ilyayev.
The sale also has an impressive collection of Ilyayev's graphic works, offering serigraphs on two different mediums. The first are serigraphs on paper, while the second are serigraphs on wood that retain the signature look and feel of Ilyayev's textured paintings with their meticulously applied hand embellishments.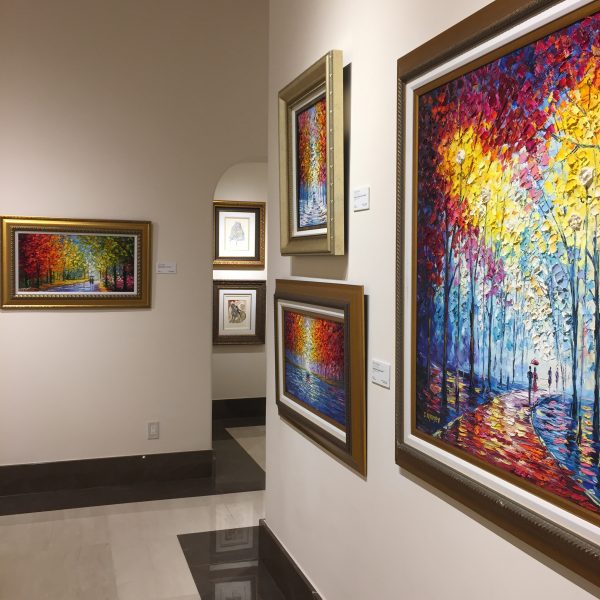 Born in Baku, Azerbaijan, Ilyayev began his artistic journey studying at the Baku College of Arts in 1991. He immigrated to Israel in 1995 where he studied at the renowned Avni Institute of Art and Design. He held his first major exhibitions in 1999 in Tel Aviv and Jerusalem, and has since received international acclaim for his memorable artwork.
Drawing influence from artistic masters like Vincent van Gogh and Camille Pissarro, Ilyayev paints what he feels, not what he sees. His romantic imagery—which frequently features couples walking through paths lined with brightly-colored foliage—is inspired by the transition of the seasons.
Whether you've been a longtime fan of Ilyayev's art or are a first-time collector, you'll love our Ilyayev Fall Collection. This sale is only around for a short time, so view the full collection here now before it's gone.
For more information about collecting the art of Ilyayev, contact our gallery consultants at (800) 521-9654 ext. 4 or sales@parkwestgallery.com.