Detroit Free Press: 'Gallery owners aid young adults'
Park West Gallery CEO and founder Albert Scaglione and his wife Mitsie were profiled in Sunday's edition of The Detroit Free Press.
The article, "Gallery owners aid young adults," was featured in the newspaper's Giving Back section, which recognizes philanthropy and volunteerism in the business community.
"I have been blessed with good fortune in my life — a successful business, loving family and good friends. As a Christian, who is guided by my faith, I believe I have a moral obligation to help the less fortunate enjoy better and more-fulfilling lives," Albert Scaglione said.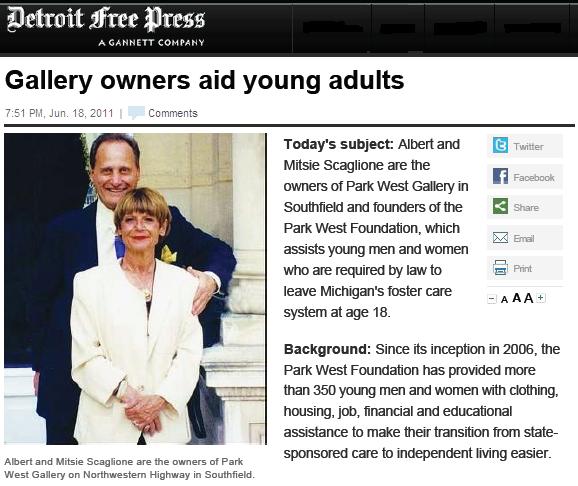 For more information about the Park West Foundation and the Scagliones' other philanthropic programs, go to www.parkwestgallery.com and click on Philanthropy.