Behind the Artist: Romain de Tirtoff (Erté)
Fashion, architecture, theatre, and art. In 2020, the study and intrigue of these cultural foundations can be traced back to one man: Romain de Tirtoff, better known as Erté.
Until recent history, the very notion of leisure and non-utilitarian possessions were only reserved for the privileged. When 18th-century industrialism gave rise to a working class, art and culture rose. This population redefined the definitions of taste and luxury in a cultural renaissance.
Fast-forward to the early 1900s, where the spirit of Modernity prospered, manifested by larger-than-life architecture, theatre districts, and daring artistic conventions. It is here where illustrator and designer Erté flourished.
Using the past as a precedent, the Russian-born artist helped establish the principles of contemporary design, fashion, publishing, and theatre throughout Paris, New York City, and Hollywood.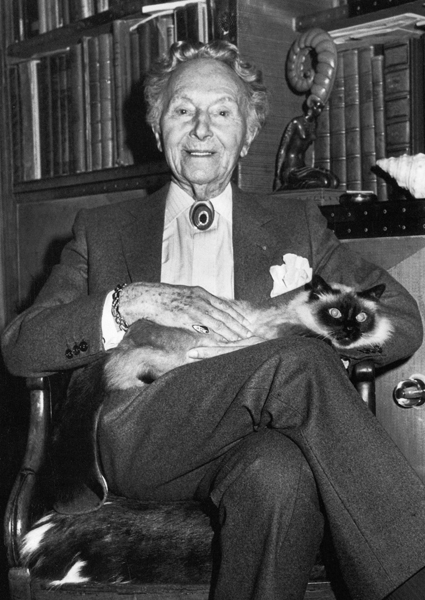 Historically regarded as one of the founders of the Art Deco movement, Erté set the visual pace of the 20th century and solidified the interdependency of art and culture.
Abstraction for the Ages
There is something inherently modern about Erté's aesthetic, exemplified in illustration, gouache painting, serigraphy, and sculpture.
Although the artist's feminine figures exude an unrestrained sense of confidence and spectacle, they aren't wholly representational of a woman at any one time or place. His women, tangled in costume, don't speak for themselves but rather for the sensibility of an industrial, cross-cultural, and fearless era.
Characterized by sharp, geometric lines and flat, stencil-like imagery, Erté's compositions are subtly reminiscent of ancient Greek figure pottery and Edo-period Japanese woodblock prints, revealing that modernity is not beside history, but part and parcel to it.
Lights, Camera, Fashion!
Erté moved to Paris in 1912 at the age of 19 to study art and fashion, and soon sourced a cosmopolitan influence of his own.
The young artist began his esteemed career under one of the most respected Parisian couturiers at the time: Paul Poiret, whose influence in the fashion industry is likened to Pablo Picasso's legacy as a painter. This tutelage eventually led Erté to become the premiere costume designer at the Folies-Bergère, a historic Parisian opera house.
Aside from pioneering the fashions of unisex clothing, asymmetrical hemlines, and tailored professional-wear, Erté also held a stake in modern publishing.  He worked for the fashion authority, "Harper's Bazaar" for 22 years and designed more than 240 magazine covers.
From the Museum to You 
As Erté's celebrity grew, so did his audience, as well as a keen demand for his original paintings and illustrations. He began to publish limited-edition serigraphs, lithographs, and bronze sculptures, which are offered for purchase by Park West Gallery.
Erté's work can be found in the permanent collections of several, world-renowned museums, including the Metropolitan Museum of Art, the Victoria and Albert Museum, the Los Angeles County Museum of Art , the Tokyo National Museum, and the Smithsonian Institution.
To collect the art of Erté, register for our exciting live online auctions or contact our gallery consultants at (866) 654-2882 ext. 4 or sales@parkwestgallery.com.