Autumn de Forest – it's dripping golf in Florida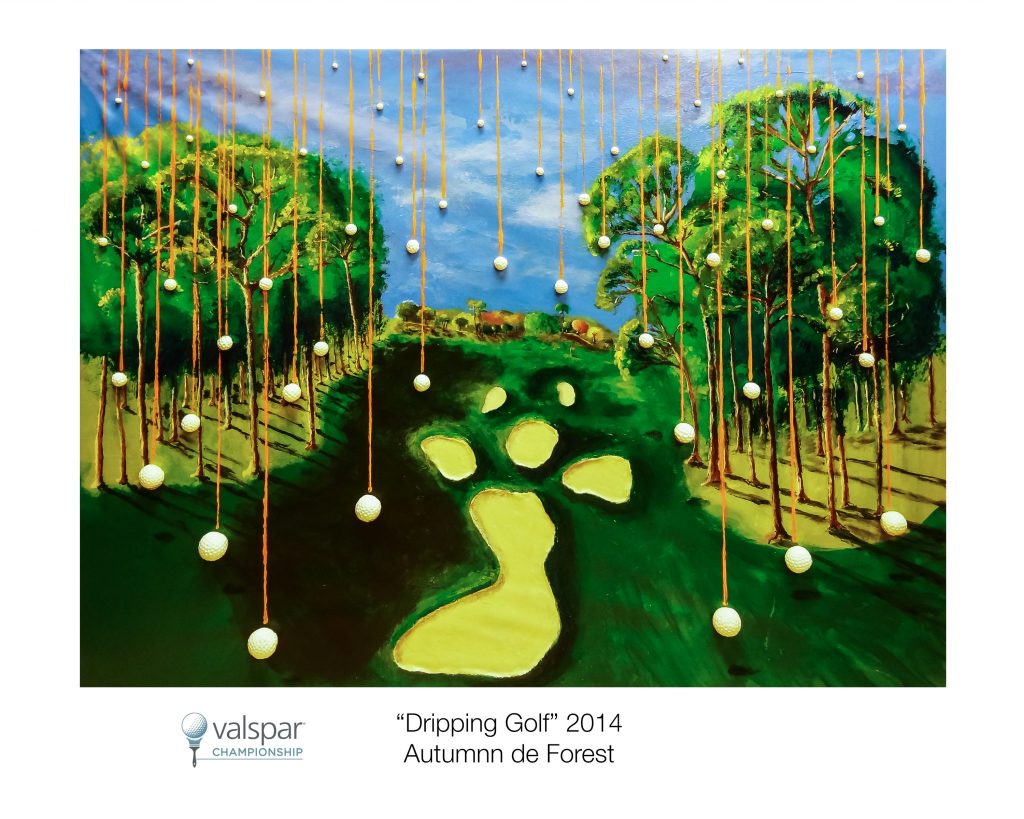 Painter Autumn de Forest is busy this weekend participating in a variety of events surrounding the Pro-Am Golf Championship in Innisbrook Resort in Palm Harbor, Fla. In addition to involvement in the Executive Women's Day and Pro-Am Pairings, she's leading a special art class for the children of the PGA Tour professionals participating in the Valspar Championship.
Autumn is the designated artist of the Valspar Championship Gala, during which she'll give the keynote speech and auction an original painting she created for the PGA and its sponsor Valspar Paints. All proceeds from the auction and sale of the artwork – Dripping Golf – will benefit a charitable organization to be determined by PGA officials.