Art Basel Takes Over Miami Beach
The art world is still buzzing about last weekend's 11th Annual Art Basel Miami Beach, one of the most prestigious art shows in the U.S.
More than 260 leading galleries from all over the world showcased works by more than 2,000 artists of the 20th and 21st centuries.
Park West Gallery artist Leslie Lew was selected to be a "Featured Artist" at Art Basel's Overture, dedicated to presenting major new trends from around the world.
Overture's pop-themed exhibition featured Lew's sculpted oils alongside works of renowned artists Andy Warhol, Keith Haring, Jean-Michel Basquiat and Roy Lichtenstein.
Another Art Basel highlight was Champion's 2012 Art Car, designed by Park West Gallery pop artist Romero Britto. The brightly-colored Porsche 911 Cabriolet roamed the streets of Miami, making its way around to the various Art Basel events.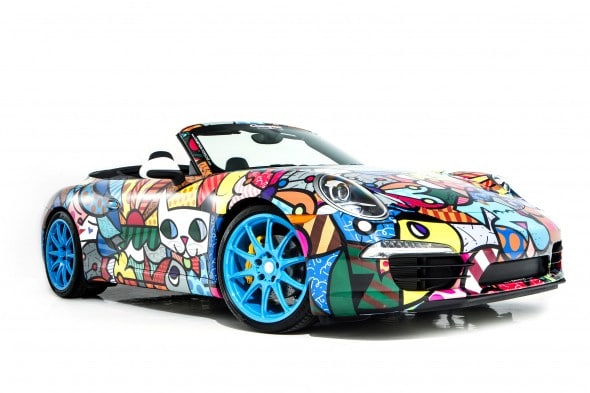 All told, an estimated 65,000 people attended Art Basel Miami Beach this year, making it one of the art world's most popular annual events.

To learn more about Art Basel Miami Beach, visit http://miamibeach.artbasel.com
Fine art by Leslie Lew and Romero Britto is available through Park West Gallery and its cruise art auctions at sea. Learn more at www.parkwestgallery.com.