"American Idol" Cast Presents a Peter Max Birthday Portrait to Judge Steven Tyler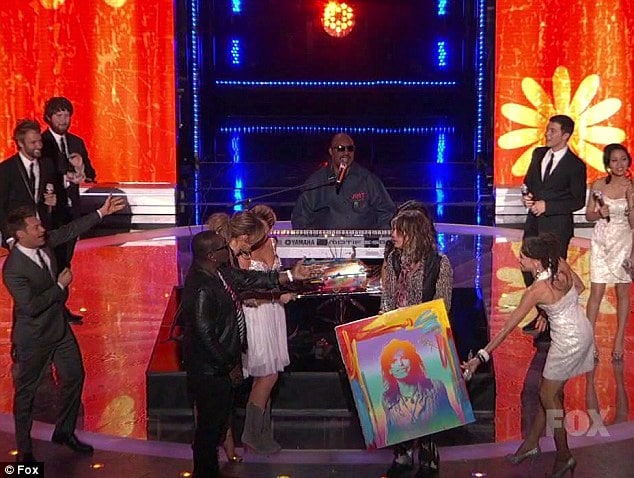 If you've ever collected Peter Max artwork from Park West Gallery, you're in the company of rock stars. Last Thursday evening, millions of screaming fans watched as Aerosmith lead singer and American Idol judge Steven Tyler was presented with a 63rd birthday portrait painted by pop artist Peter Max.
And this isn't the first time Tyler has been the artist's muse. In 1997, Max painted four brightly colored portraits of the famous singer, one of which hangs in his permanent home.
Max is known for being inspired by musicians, having recently presented  one of his signature portraits to another talented singer — Taylor Swift.
---
 Peter Max fine art is available at Park West Gallery cruise art auctions throughout the world or may be purchased through our gallery in Southfield, Michigan. Visit the Park West Gallery – Peter Max Collection »