5 Tips for Attending Onboard Art Auctions with Style
The creation of your personal art collection is an art form in its own right, and Park West Gallery is inviting guests aboard cruise ships around the world to hone their expertise.
Park West Gallery holds art auctions and art seminars at sea that ignite a passion for fine art. If you possess an interest in enriching your life with the beauty of art, you can begin your journey into the art world with us on your next cruise.
Below are our favorite tips for attending art auctions at sea to make the most of your art collecting experience.
1. Embrace the experience
Park West Gallery takes pride in creating welcoming and entertaining atmospheres, and guests are encouraged to attend and admire the artwork while enjoying the exciting auctions. Auctions are free to attend, so don't be afraid to join in and have fun while being surrounded by breathtaking art.
Art auctions are fast, fun and engaging, all while providing fascinating facts about art and the art world. In addition, there are a variety of auctions held each cruise, such as auctions serving free champagne and VIP auctions that show off the best of the collection. Don't forget to enter the raffles for your chance to win free art.
2. Knowing how art auctions works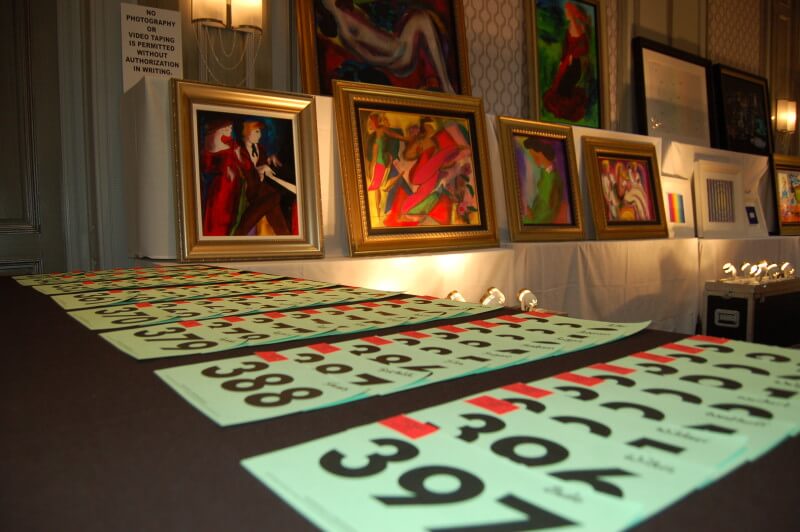 At the auction, guests can take advantage of a 30-minute preview to admire the art available for collecting and can ask questions while they browse. If you find a work of art you would like to see on the auction block, simply place a request tag on the art. Following the preview is the chance to bid on these works and start your own collection.
You are not required to purchase artwork that you've tagged, but it does help the art team know what the audience wishes to see, so be sure to tag art you are considering collecting. You can even ask for the minimum bid price before tagging the artwork.
If the auction setting is uncomfortable, stop by the gallery and speak with the art team for other collecting options.
3. A variety of art available
As one of the world's largest art dealers, there is a diverse collection available from hundreds of artists, including acrylic and watercolor paintings, lithographs, etchings, sculptures and serigraphs.
Should you find that special artwork that speaks to you, rest assured that there is something for everyone at any price level, meaning you can determine what level of collector you would like to be.
4. Immerse yourself in the art world
Park West Gallery hosts free educational seminars each cruise. Guests will learn tips about collecting art and the fascinating backgrounds of the hundreds of artists represented by the gallery. Gain a deeper understanding about art movements, history and culture with the expert onboard art team, which in turn will enhance your ability to collect intelligently.
Check your daily itineraries or contact the gallery to find out when these free seminars are held during your cruise.
5. Bringing the art home
When you collect a work of art at sea, there are two ways in which it will be provided to you. The first and most common is that the gallery will ship the artwork right to your door. This service is provided to countries around the globe.
The second method is that some of the artwork can be taken directly home with you. These works are identified as such on the auction block, but ask the art team members if you are unsure whether you can take the art with you or not.
In addition, the gallery provides framing and matting services that are often included in the price of many of the artworks available. It's also easy to add framing to your art once the auction is over and you proceed to checkout.
With these tips, you can now fully enjoy the art auctions during your next voyage and collect artwork that reflects your personality and lifestyle.