3 new exhibitions featuring Park West artists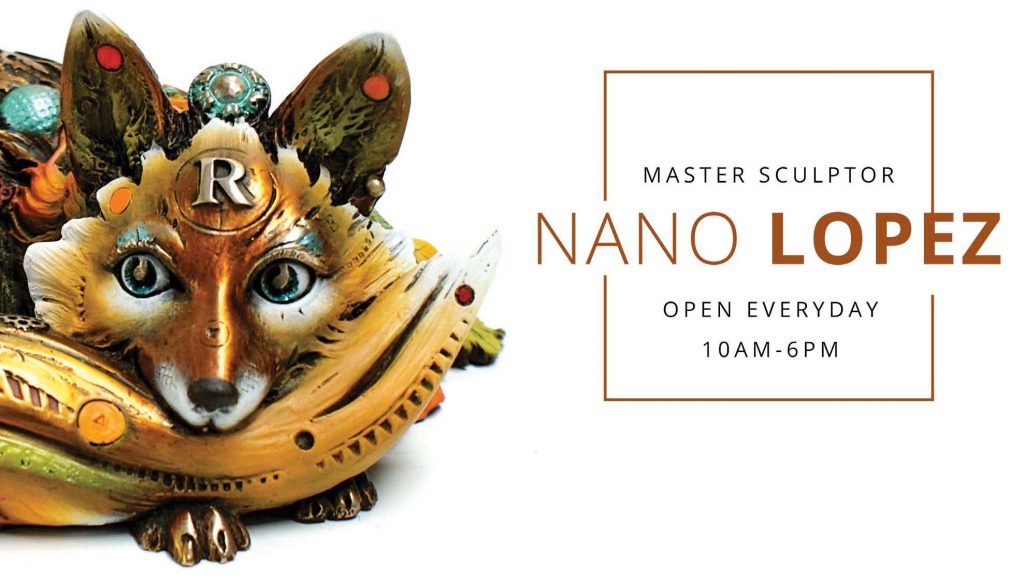 With school ending for the summer and the weather growing warmer, it's a perfect time to enjoy some quality time with friends and loved ones. What better way to beat the heat than to visit museums and galleries?
Below are two exhibitions opening this month featuring works by artists that Park West Gallery is proud to represent, and a third where Park West has been dealers of the works of the artists for the majority of its 46-year history.
Van Gogh to Pollock: Modern Rebels – Milwaukee, Wisconsin
Milwaukee Art Museum
Dates: June 18 – September 20
Admission: $17 for general admission, $14 for students and seniors
The Milwaukee Art Museum is bringing together works from 68 artists who have played a role in shaping modern art. Among those artists are Pablo Picasso, Marc Chagall and Salvador Dali.
"These modern art all-stars were rebelling against the academic norm. They took risks and challenged the art world status quo," said Brady Roberts, Chief Curator. "They were innovators responding to the world around them, and the results are compelling."
Nano Lopez Exhibition – Southfield, Michigan
Park West Gallery
Dates: June 7 – June 28
Admission: Free
Park West Gallery is proud to present a free exhibition featuring master sculptor Nano Lopez. Visitors can view and collect 36 beautiful sculptures by the Colombian-born artist, such as Lopez' colorful "Nanimal" sculptures that are enjoyed by all ages. He applies mechanical and organic textures and elements to his sculptures.
When Lopez viewed the show himself at the opening in June, he stated: "This collection is incredible, it's the most complete and largest ever exhibited in any gallery or museum."
View or download this free catalog to see every work featured in the Park West exhibition illustrated in color.
[gview file="http://www.parkwestgallery.com/wp-content/uploads/2015/06/Nano-Lopez_Master-Sculptor_Catalog.pdf" height="450px" width="450px" save="1″]
Park West boasts 23 exhibition galleries that feature the works of old masters and contemporary artists.
Romero Britto Exhibition – Coral Springs, Florida
Coral Springs Museum of Art
June 6 – August 29
Admission: $6
The Coral Springs Museum of Art presents the colorful pop art of Romero Britto at its exhibition, including paintings, graphic works and sculptures. Britto, born in Brazil and residing in Miami, has exhibited work in more than 30 countries, and has recently been named a Global Ambassador for the 2016 Olympic Games in Rio.
"We are honored to share with the Coral Springs community the works of Romero Britto as his works bring joy and smiles to everyone lucky enough to encounter them," says Julia Black Andrews, executive director of Coral Springs Museum of Art. Read more…