Vote for Park West Gallery in the 2012 Fascination Awards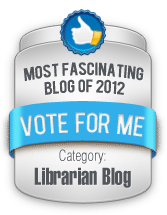 The Park West Gallery Blog has been nominated for a 2012 Fascination Award!
Sponsored by Accelerated Degree, the annual Fascination Awards "seek out blogs that are truly fascinating; blogs that excite, motivate, and inspire their audience."
Click here to VOTE for Park West Gallery (http://parkwestgallery.wordpress.com) »
Contest ends March 6, 2012.
Thank you for voting!