Park West Gallery Blog Named a Finalist in CBS Detroit's Most Valuable Blogger Awards 2011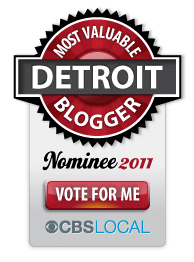 The Official Blog of Park West Gallery is in the running to be Detroit's MVB!
The Finalists have just been announced! After much deliberation and careful consideration of many nominees, CBS Detroit has narrowed the field of Finalists down for this year's Most Valuable Blogger — and The Official Blog of Park West Gallery is among them!!
You can vote once in each category per day and no registration is required. It only takes a second, so please visit and vote daily!
Voting is open now through September 9.
Visit http://detroit.blogger.cbslocal.com/most-valuable-blogger/blog/538-the-official-blog-of-park-west-gallery to vote now!
Thank you for voting for Park West Gallery!