Video Premiere: Lebo's Creative Cartoon Flow
From studying comic strips as a kid to painting the 1,063-foot hull of a cruise ship, David "Lebo" Le Batard tells the story of the world through his unique style.
The artist reveals the origins of his nom de plume, the inspiration behind his style, and a look at his creative process in Park West Gallery's newest video.
"I do a lot of sketches, I do a lot of reference work, gather a lot of source material, start with a lot of pencil sketches, and from there try to create a sort of creative flow," Lebo says.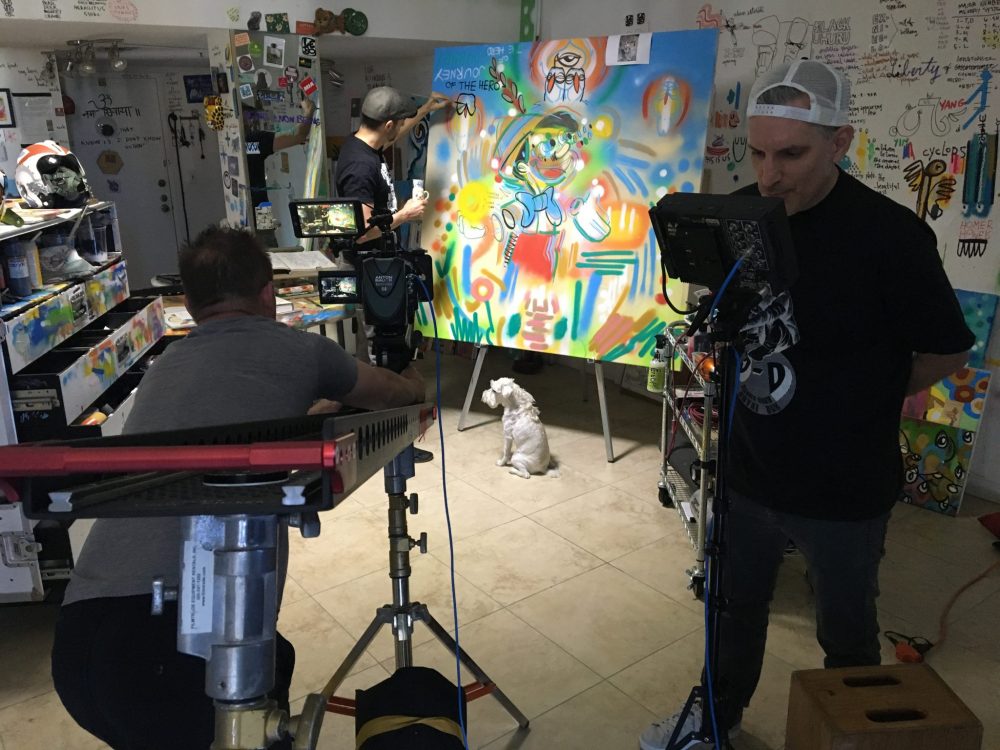 Lebo is the innovator of Postmodern Cartoon Expressionism, a unique style combining elements of storytelling, calligraphy, cartoons, mythology, and indigenous art. As a self-described cartoonist, Lebo uses bold colors, sharp lines, and whimsical turns of phrase to explore sentiments of enlightenment, mindfulness, and cross-cultural narratives.
The Miami-based artist graduated from Florida International University in 1995. From there, Lebo lectured at the International Museum of Cartoon Art in Boca Raton, Florida, on the technical approaches of illustration. His first public exhibition at Johnson & Wales University in 1996 led to his rise to success.
Lebo's brightly-colored murals adorn the buildings of major U.S. cities. Numerous companies and brands have sought out his artistic style, including Adidas, ESPN, Gibson Guitar, Google, Harley-Davidson, and Lululemon. Among those companies is Norwegian Cruise Line, which commissioned Lebo to design the artwork for the hull of the Norwegian Getaway cruise ship.
To add a Lebo to your collection, contact our gallery consultants. Call (800) 521-9654 ext. 4 to speak to a representative during business hours, or email sales@parkwestgallery.com for inquiries after hours.