The Google Art Project
Take a trip around the world's greatest museums and discover the masters.
Whether you're visiting a museum, attending a Park West Gallery cruise art auction event, or (if you're lucky enough) in the comfort of your own home, there's no experience like spending time looking at your favorite works of art in person. But you can't always travel around the world, and even when you can, sometimes the works you go to see are unavailable for public viewing.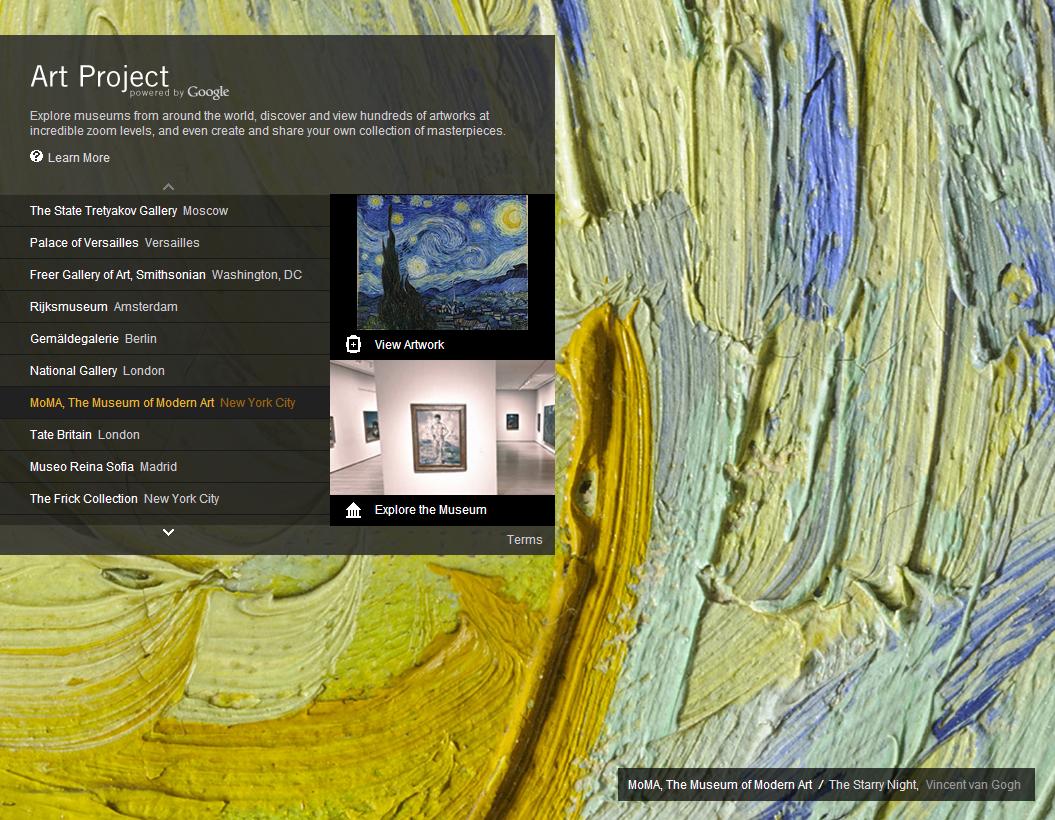 The Park West Gallery bloggers have spent the morning playing around with the Google Art Project, a new website that allows the public to access some of the world's greatest masterpieces, from anywhere in the world.
The site launched today and can be explored at www.googleartproject.com.
Seventeen art museums from the United States, Europe, and Russia, are collaborating with Google on the Art Project, a website that enables users to discover and view more than 1,000 artworks online in extraordinary detail. The National Gallery (London), Museum of Modern Art (New York) and Rijksmuseum (Amsterdam) are among the museums involved in the collaboration.
The Art Project allows visitors to explore museums from around the world, discover and view hundreds of artworks at incredible zoom levels, and even create and share their own collection of masterpieces.
(Tip: When viewing the Park West Gallery Fine Art Collection, click the magnifying glass in the corner each work of art to activate the zoom feature — experience a more intimate view of the details, brushstrokes and textures used by each artist.)
What do you think of Google's Art Project? Share your thoughts in the comments section below!