The Dynamic Duo of Schaefer/Miles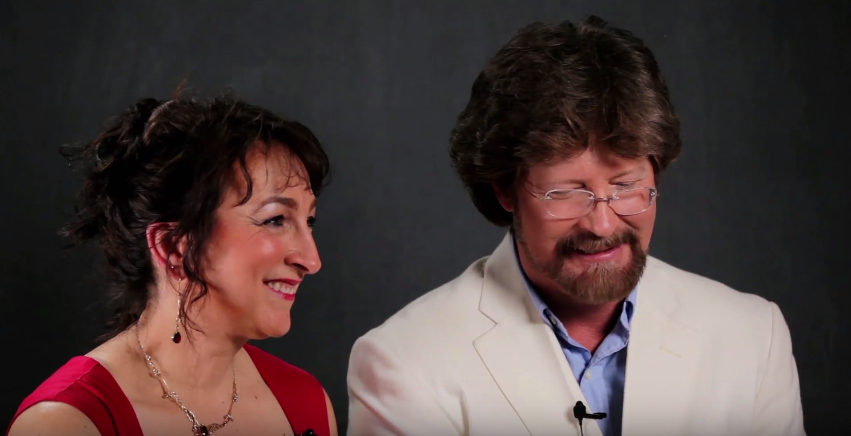 They say opposites attract, but occasionally shared interests create harmony in a relationship unlike any other. This is especially the case with Kevin D. Miles and Wendy Schaefer-Miles, a couple creating world-class artwork together.
In 1987, the Schaefer/Miles duo married and began painting together a year later. While artists simultaneously working on a painting may seem extremely difficult, if not impossible, it was a natural fit for this artistic pair.
"We each get the part that we like in painting," said Wendy. "The way we would naturally paint and be creative–what fills our soul up–is what comes out on the canvas. I like starting paintings and [Kevin] likes finishing them."
Kevin compares their unique method of painting together to the other arts, such as dance or music.
"Those kind of art forms are generally done by more than one person," Kevin says. "It's odd to me that people hold visual artists to be this singular nerve ending."
Despite coming from different backgrounds, the artists have similar tastes. They are both inspired by the French Impressionists and Rembrandt van Rijn of the Dutch Baroque age; they also have a similar artistic vision.
Kevin and Wendy are inspired by positivity and serenity, rather than personal hardships and isolation. In a world of stress and anxiety, Schaefer/Miles paintings represent the tranquil aspects of life.
The couple's Neo-Impressionistic oil paintings are influenced directly by nature. The vivid, colorful, and serene depictions of American landscapes have garnered worldwide recognition. Their art has been collected in over 40 countries around the world.
Today, the Schaefer/Miles duo is more active and popular than ever. In addition to an impressive output of around 100 unique oil paintings each year, the couple has been featured in art exhibitions alongside legends such as Peter Max, Salvador Dalí, and Rembrandt.
"The most important thing is the mutual respect of each other's abilities and allowing each other to fulfill their best potential," said Kevin on his and Wendy's artistic partnership. "That's what makes our team work."
If  you're interested in collecting artwork by Wendy and Kevin Schaefer-Miles, attend one of our exciting online auctions or contact our gallery consultants at (800) 521-9654 ext. 4 or sales@parkwestgallery.com.