Ron Agam Explores New Dimensions With His Innovative Lenticular Art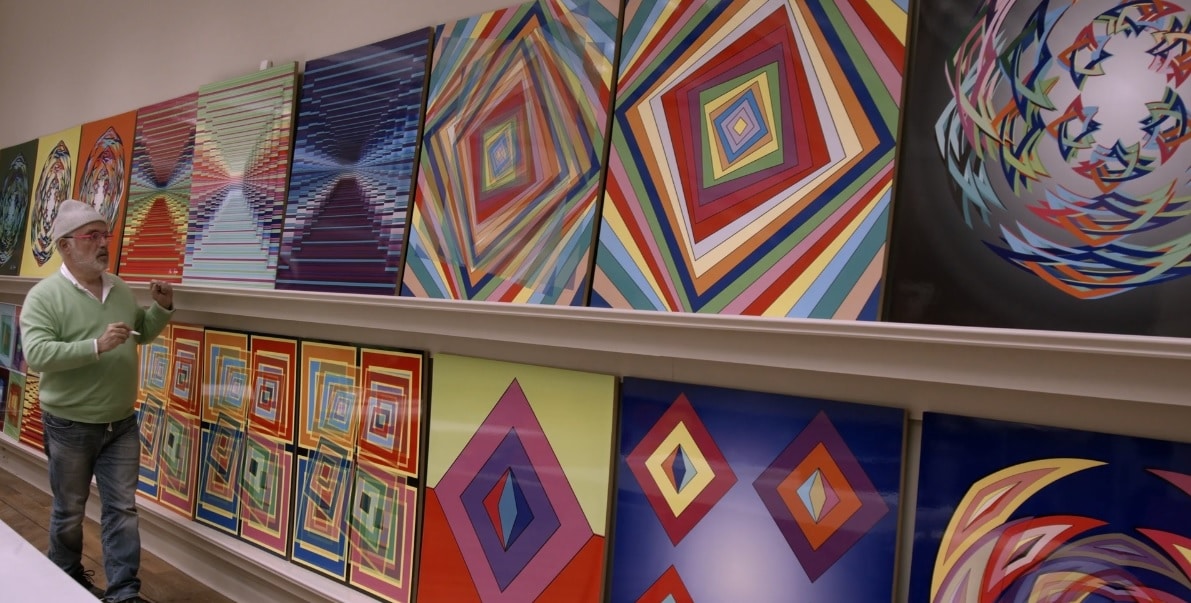 Ron Agam is one of the most exciting innovators in the field of lenticular art today. It may come as a surprise, then, that he never attended art school or had any formal training. Instead, Ron was able to, quite literally, "learn at the feet of the master."
Ron is the son of the world-renowned artist Yaacov Agam, a pioneer of the modern kinetic art movement and a man Ron calls "the best teacher people could dream of."

"Since I was a little baby, I remember my mother putting me next to my father, and I would be looking, watching, simulating," says Ron. "Never did it cross my mind, that one day, I'll be doing the same thing."
Ron didn't originally set out to become a fine artist. Instead, for years, he worked as an internationally acclaimed photographer. (Global pop star Madonna once wrote that "Ron Agam's photos are very moving. I feel a deep emotional connection every time I look at them.")
However, as time passed, Ron became increasingly interested in the creative possibilities of kinetic art, particularly its ability to "create imaginary worlds."
This led to the development of his breathtaking new "3-DK" designs (three dimensional kinetic)—artwork that both embodies the best of his father's legacy and offers an electrifying artistic perspective that's undeniably his own.
"These are a new medium and no word has yet been found to describe them," says Yaacov Agam. "They move from a three-dimensional image into a four-dimensional image with the addition of the viewer's temporal experience. The passage of time is required to perceive the artwork."
This innovative new art form was, in part, inspired by early conversations between Ron and Park West Gallery CEO and Founder Albert Scaglione.
The two men had been discussing a collaboration for a while but weren't sure what form it would take. Finally, Scaglione told Ron, "We have to do something totally new and different together."
Ron agreed and soon found the inspiration to design these new 3-DK holographic and lenticular works. Through a combination of traditional methods and digital techniques, Ron has created a series of eye-catching compositions that change and evolve through motion and time.
Scaglione said that he was "overwhelmed" the first time he saw them and is already seeing "incredible demand" for these works from Park West collectors.
As Ron continues to experiment and explore new mediums, he notes that, "for me, the challenge is to continue to dream like a child… the variances, the depth, the imagination that I put into these works, it was an incredible challenge."
If you're interested in collecting the art of Ron Agam, register for our exciting online auctions or contact our gallery consultants at (800) 521-9654 ext. 4 or sales@parkwestgallery.com.
Follow Ron Agam on social media 
LEARN MORE ABOUT RON AGAM: